Tom Dixon Designs New Private Wellness Club
Could this be London's coolest new place to live?
Wellness fever has taken over the nation. The number of boutique gyms, spas and wellness retreats have shot up in recent years, and general interest in wellbeing has never been greater. So much so that we're even considering proximity to wellness facilities when looking for a place to live, according to research from The Global Wellness Institute.
Get Fit in London: Gyms, Studios & Classes
Tom Dixon Designs New Private Wellness Club: Renew, Upper Riverside
This is the thinking behind Upper Riverside, a new residential area in the heart of Greenwich. You'd have no excuse to miss a morning workout while residing here: on the 15th floor you'll find Renew, a beautiful space dedicated to wellness and relaxation. Available exclusively to inhabitants of the new five-building Upper Riverside complex, Renew boasts one of the highest pools in London, two gyms, and a rooftop terrace for open-air exercise, meditation and relaxation. The views from here are pretty incredible – definitely an incentive to swim, do some yoga, or hop on the treadmill.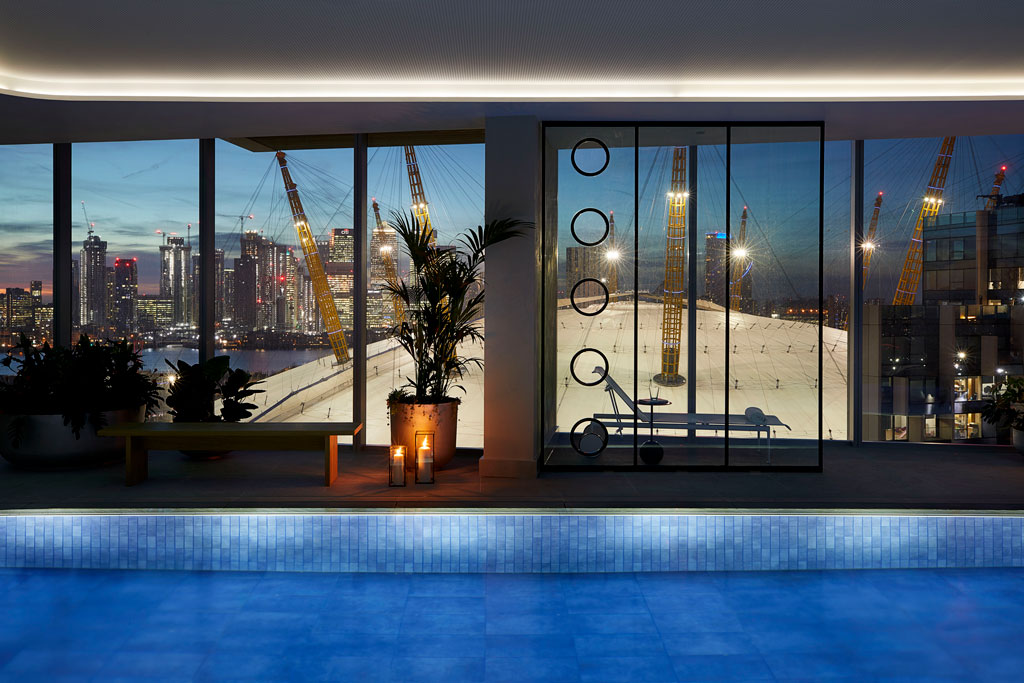 Designed by British megastar designer Tom Dixon, this is miles away from your usual basement level gym within a development. Dixon's first foray into residential design, Renew adopts a minimalist style, channelling a softer version of his signature industrial aesthetic. The sleek pool area is particularly special, featuring stone walls and a stepped layered ceiling that reflects the water's outline, against a backdrop of panoramic views of the River Thames, O2 Arena, and city beyond.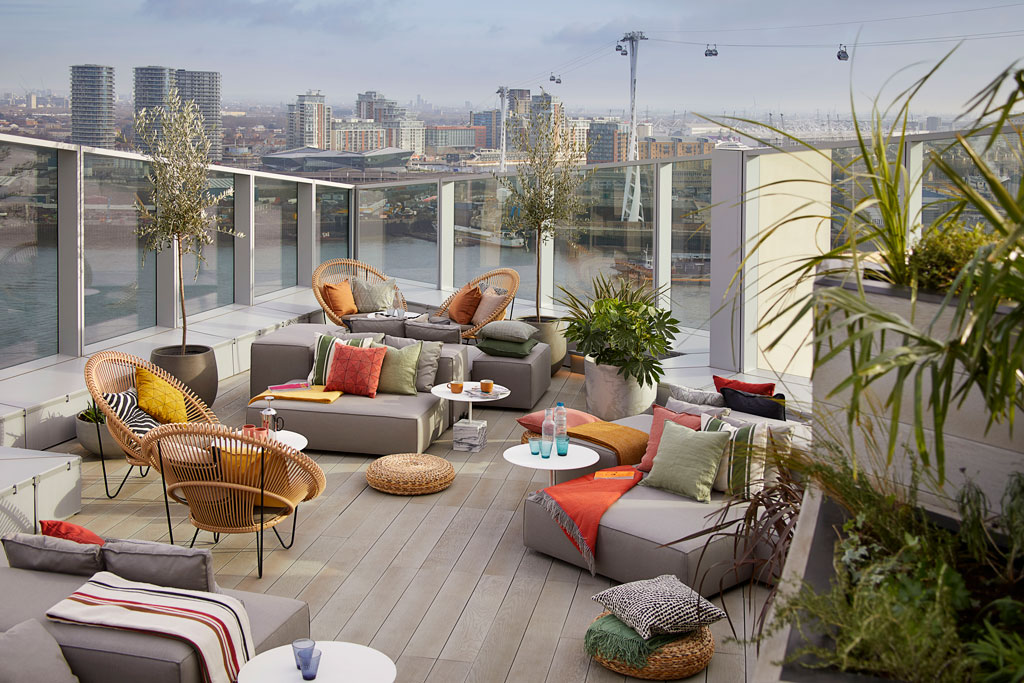 "With a growing importance on wellness, I wanted to create a space that would enhance residents' day to day lifestyle and motivate them to achieve their goals and feel their best," said Dixon. "Renew is a relaxed space where residents can meet like-minded people, creating a wellness community within the neighbourhood."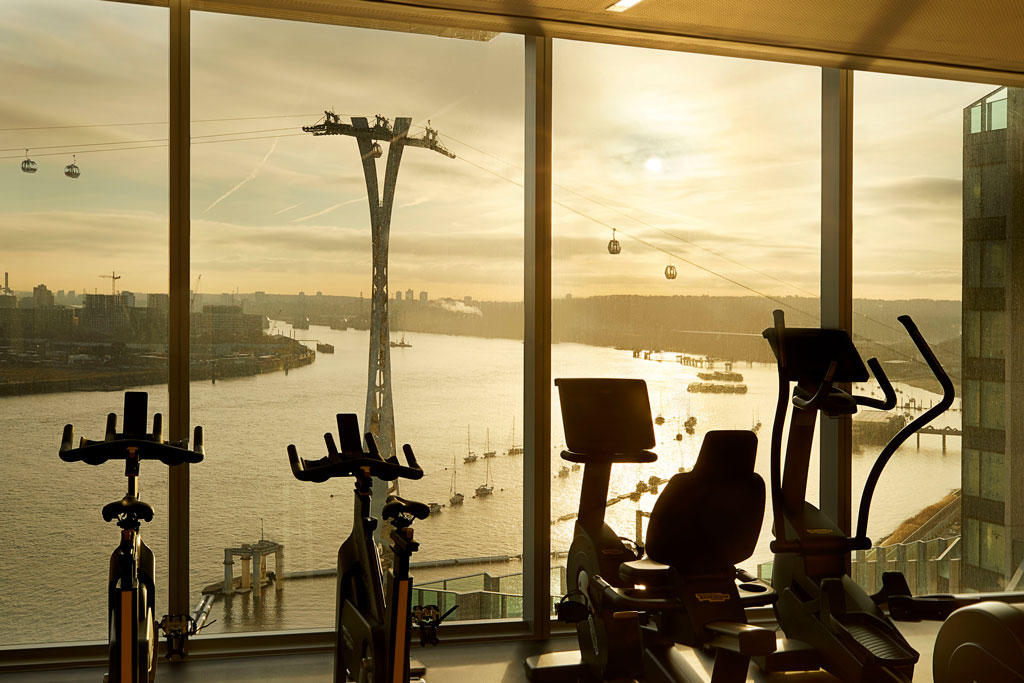 Renew is part of the Upper Riverside Club, five new residential buildings within Knight Dragon's 150-acre London regeneration project, Greenwich Peninsula. Everything here is designed for ultra-luxe living – not only are the facilities second-to-none, a unique lifestyle service has also been created for residents called Peninsula Life, offering services such as booking weekend wellness retreats, art advising and access to social event planning and private chef hires.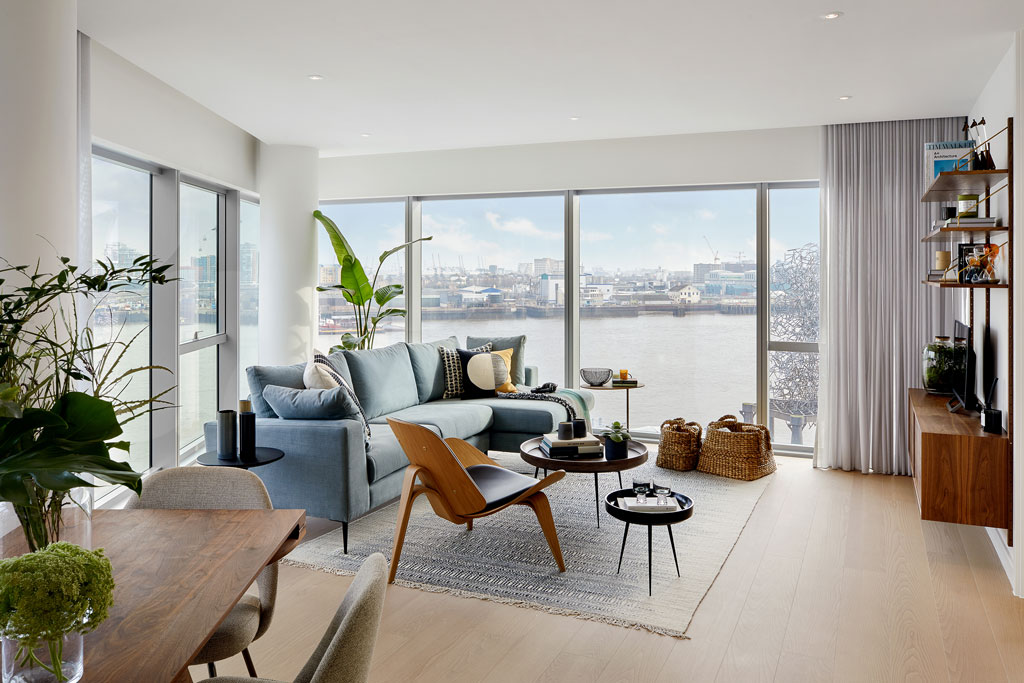 Tempted? A limited collection of homes are available to move into immediately at No.1 and No.2 Riverside, with prices from £860,000 for a two-bedroom apartment. Apartments at No. 3 Upper Riverside – the latest phase designed by Sophie Ashby – are due to be completed later this year. Visit upperriverside.co.uk for more information.
READ MORE: London's Most Luxury Gyms / Best Private Members Clubs
---