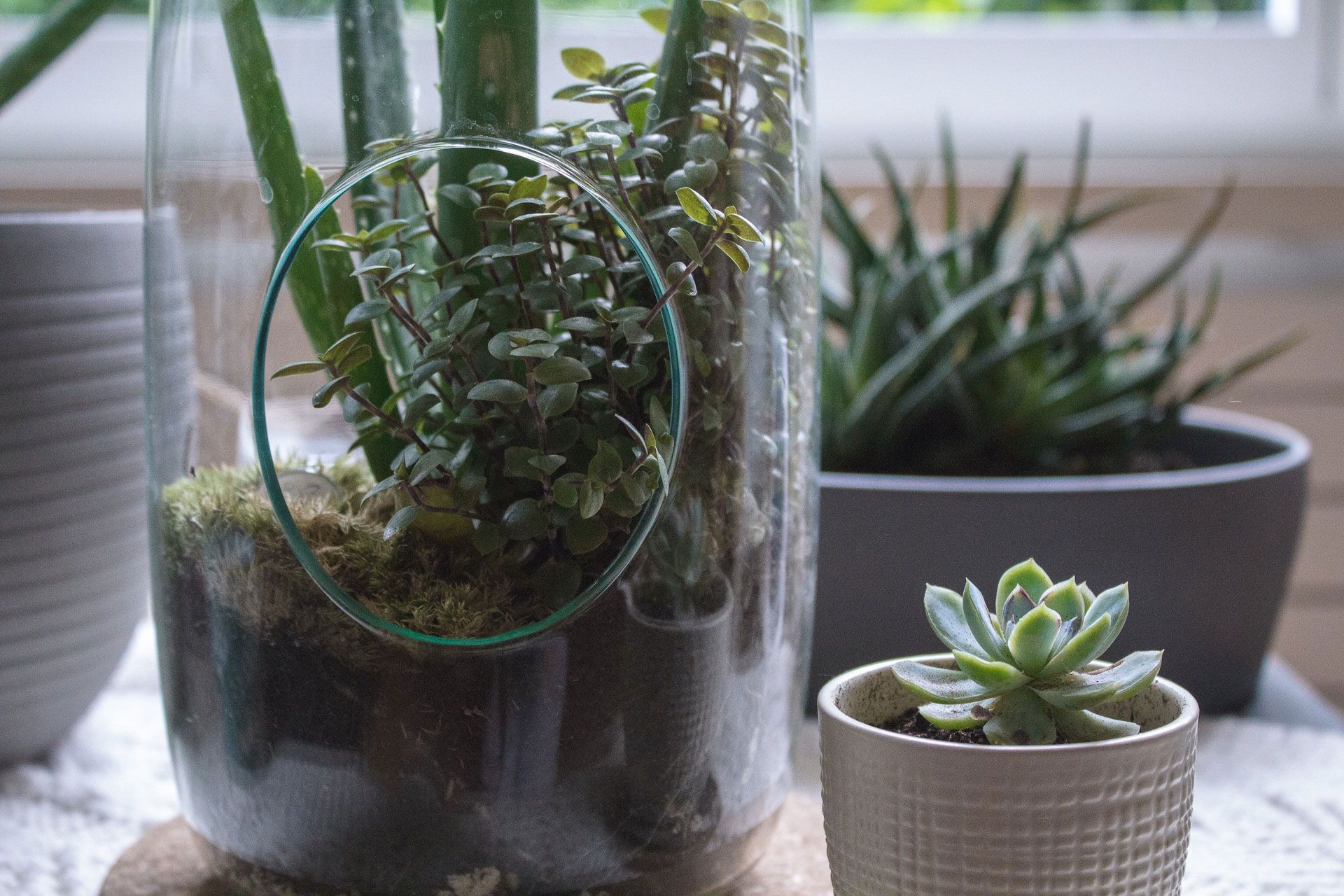 Top Tips for Making a Terrarium
---
Alex Damar has partnered with Freedom From Torture on a horticultural-themed pop-up based in Shoreditch
Calling all botanical enthusiasts
Top Tips for Making a Terrarium
London-based plant specialist, Alex Damar a.k.a. AlexThePlantGuy has partnered with UK-based charity, Freedom From Torture on a horticultural-themed pop-up on Rivington Street in Shoreditch. Running from 24 – 29 August, the shop-come-workshop pop-up will play host to interactive terrarium workshops amongst others, garden and wellness themed talks, plus there will be plants and botanical-themed artwork available to buy.
To celebrate the pop-up, Alex has shared his top tips when it comes to making a terrarium at home. 
Tip 1: First off, it is important to think about the location of your terrarium – although they're functional and decorative, lighting and temperature zones will affect the types of plants that can be used. Additionally, deciding whether to build an open or closed terrarium will dictate which plants you could use and how much after care including pruning and watering would be required.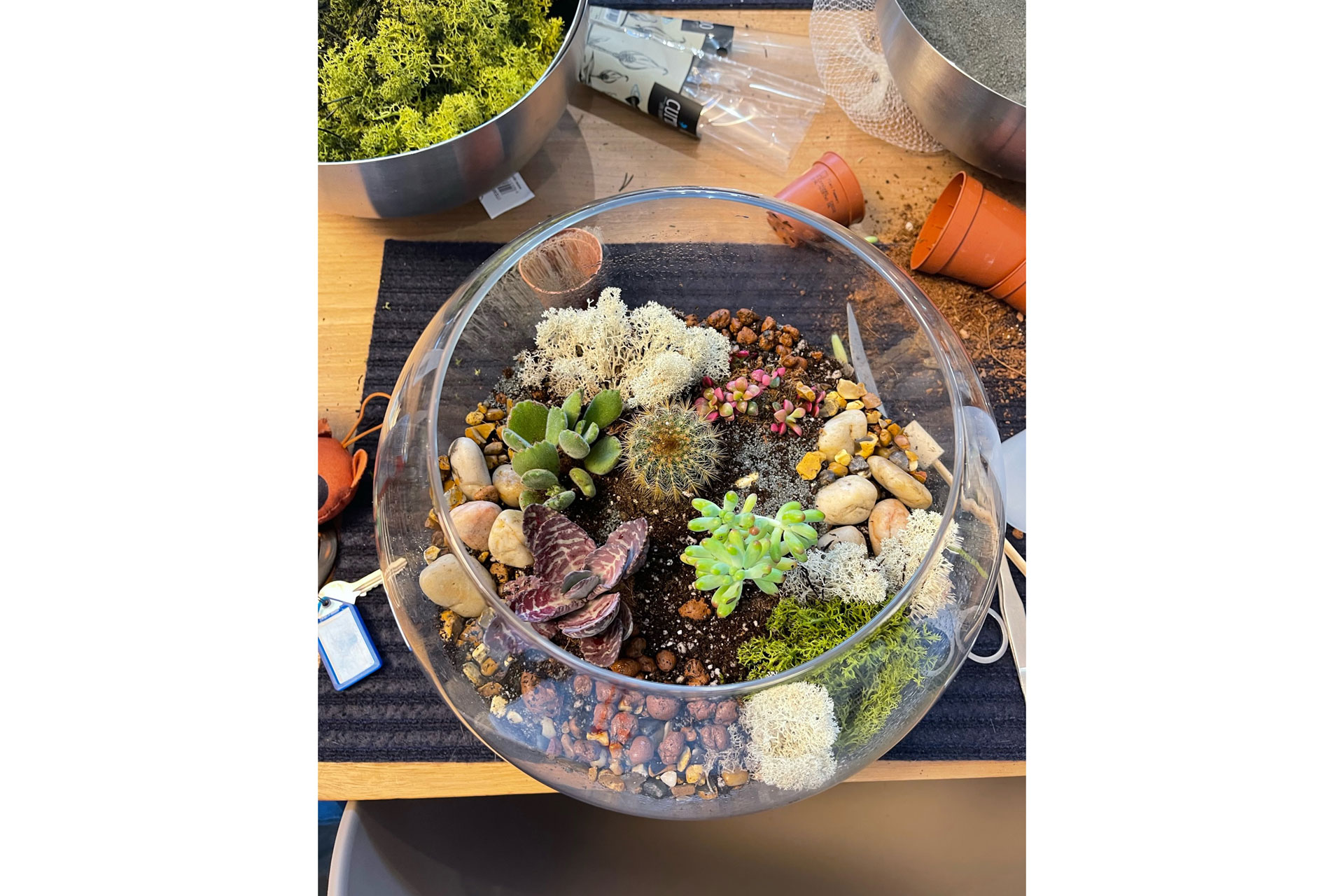 Tip 2: Always plan before final planting. Set a theme for your terrarium – envisage the theme you want to create and check that the plants make a good match prior to planting. Use of different substrates and materials such as stones, rocks, sand, moss, seashells will create the terrain that will compliment the plants chosen. I like putting succulents and cacti in an open terrarium as they need less watering and require very minimal care. Top tip: Stick to plants that will stay small and busy not grow tall and leggy as these will soon outgrow their glass containers.
Tip 3: As they say, "As above, so below; as below, so above" and in this vein, it's all about soil preparation, the structure and layering, which are absolutely key to long term survival and prosperity of your terrarium plant. Different types of plants prefer different types of soil structure and drainage layers, tropical plants such as ferns, fittonias or hypoestes like the soil to stay relatively moist and humidity relatively high in comparison to cacti and succulents that store water in their leaves, and thus require less humidity and water retained at their roots. Therefore, creating more drainage layers and air around their roots in your terrarium is key to their happiness. Top tip: Using activated charcoal is a natural way of filtering the water from pathogens and microbes.
Tip 4: Water is the key to life – go slow and keep the plants happy by finding the perfect harmony balance. Be sure not to over or under water your plants or it'll end in fatalities. Terrariums are not only decorative they are functional – whether you chose to do an open terrarium or closed, think of your terrarium as a mini biosphere with its very own water cycle (collection, evaporation, condensation) that should be (mostly) self-sustained. All terrariums will need some ongoing maintenance and aftercare for the plants to keep balance and harmony in these mini ecosystems. Top tip: For closed terrariums using small insects such as springtails will control the mould and debris build-up within the terrarium.
Tip 5: Be creative and free! Don't be scared to try out new things and be prepared to learn along the way, this is your very own personalised piece of living art! Whether you want to create a mini Savanna of Havana or Desert in middle-Africa (and anything in between) use the key points above to create your own unique micro-verse that will keep your plants and you happy for years to come.
Where?
72 Rivington Street, Shoreditch, London, EC2A 3AY
When?
24 – 29 August
How?
Tickets via Eventbrite
READ MORE: