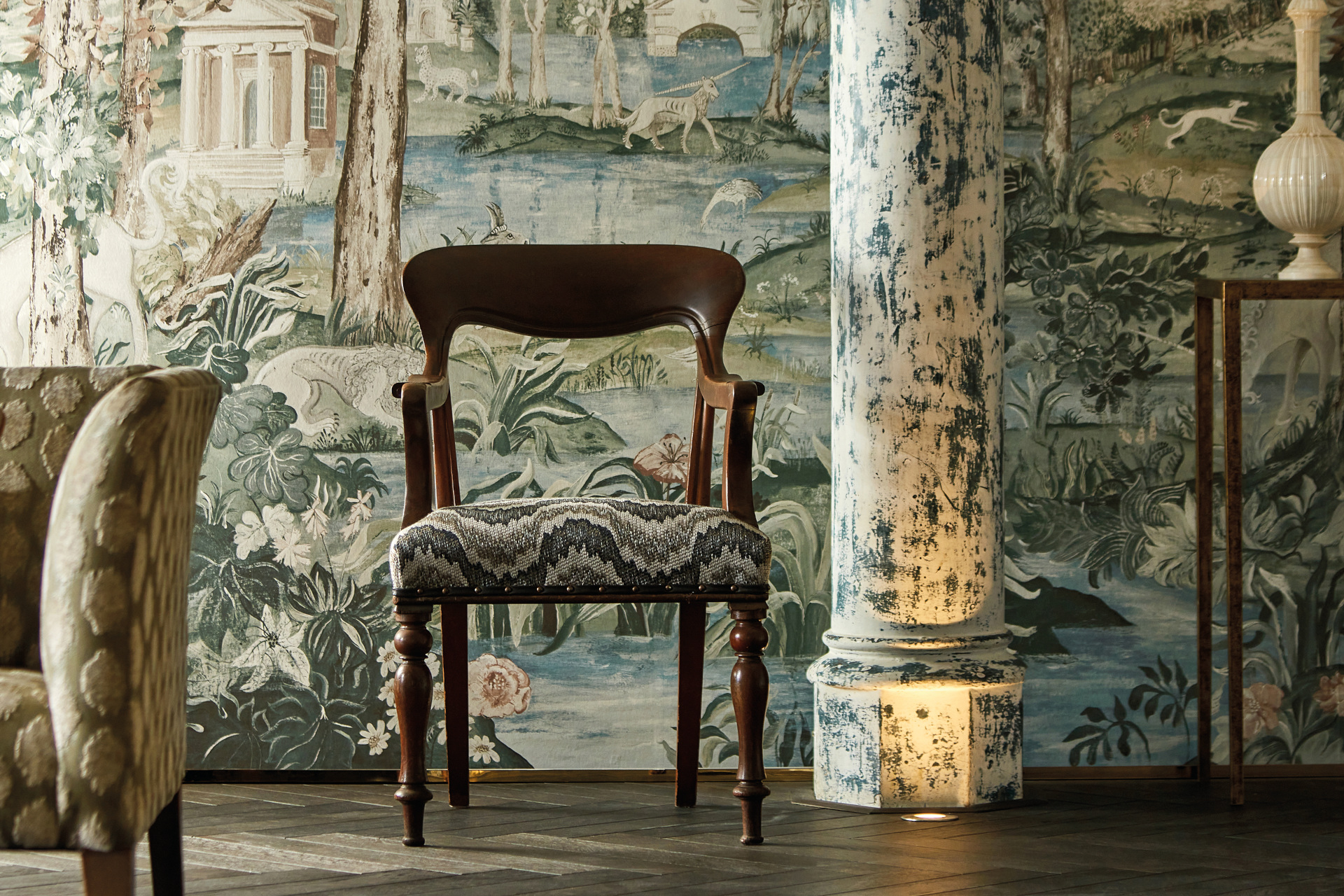 Zoffany's Arcadian Thames Collection Is A Visual Tour Of 19th Century London
Timeless wallpaper and fabric masterpieces, underpinned by artistry and craft
Zoffany is an entry in our Interiors Book 2023.
Zoffany: Country & Town Interiors Book 2023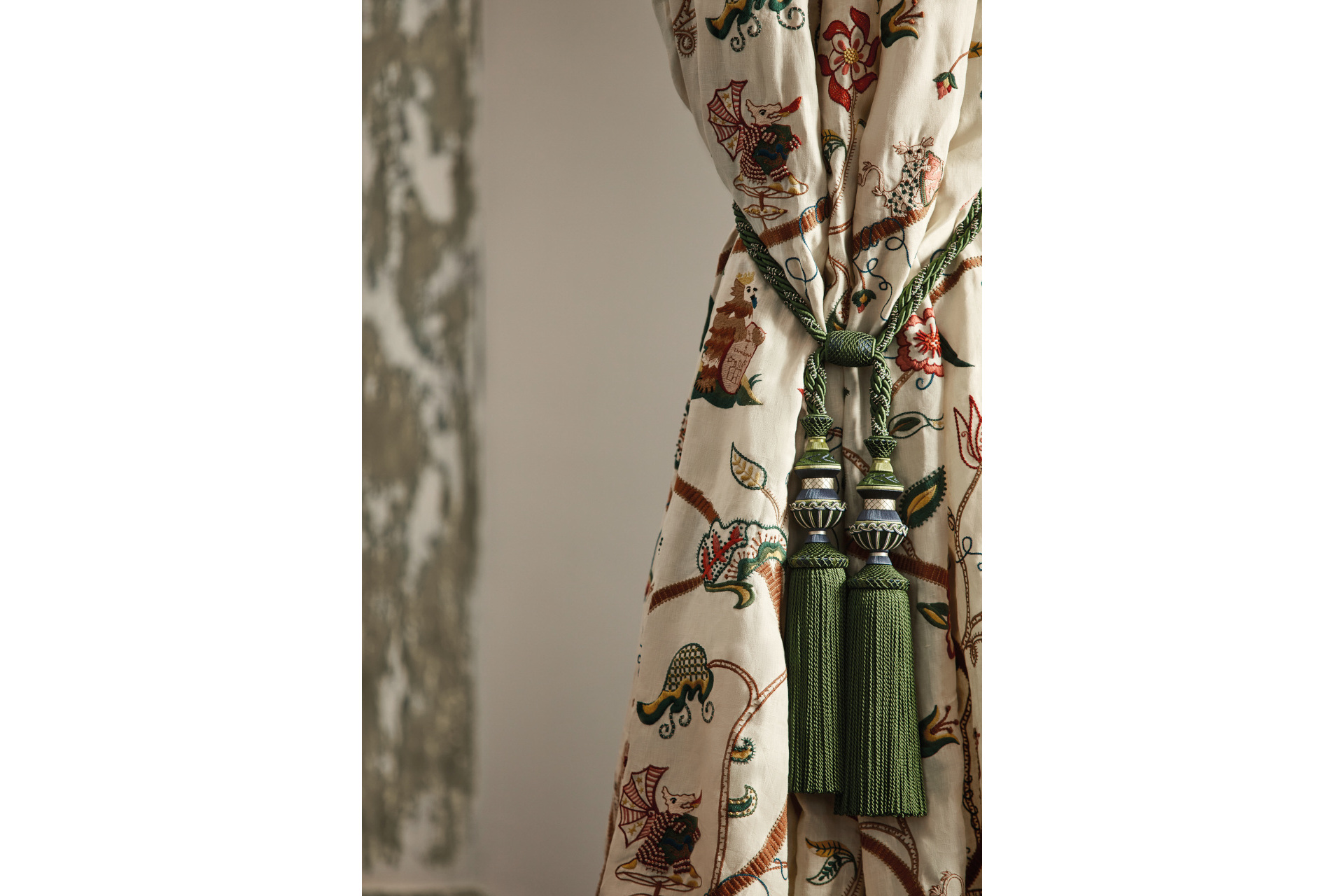 'The narrative that underpins a Zoffany collection is crucial; it's a thread of storytelling that weaves through all designs, giving provenance to the historical documents that have been a source of inspiration to our brand since its beginning,' says Peter Gomez, head designer at interiors brand Zoffany. Its collections include wallpapers, printed and woven fabrics, embroideries and paint. He continues: 'By repurposing these documents, we can give them a new lease of life, ensuring their appeal and longevity for future generations.'
This heritage and dedication to the restoration of archive pieces lies at the foundation of Zoffany, where producing artfully crafted designs for today comes with knowledge and respect for the past. Moving beyond the expected, the Zoffany team delivers refined, globally attuned designs that draw their influence from Britain's architectural and cultural history. Permeating each collection is not just a look, but an atmosphere of Britishness and its past, inextricably linked to nature and the surrounding town and country landscapes.
New collection Arcadian Thames sees Zoffany resume its visual tour of London with wallcoverings, prints, fabrics, weaves, and an exquisite embroidery that pays homage to 19th century nobility. It features works by both emerging and established artists. Artisan embroiderer, Livia Papiernik, a graduate from the Royal School of Needlework, has created the 'Hampton Embroidery' design. Paying homage to Jacobean embroidery and the heraldic beast statues that decorate Hampton Court Palace, this considered piece is embellished with hand finished detail and decorative stitching. Meanwhile, muralist Melissa White was commissioned to create an outstanding three-metre-high landscape mural titled 'Arcadian Thames'. Hand drawn using traditional chalk paints, the design frames a vista of riverside life, incorporating elements from London's Syon House, Strawberry Hill House and Hampton Court. Melissa herself has worked with Zoffany for over a decade and continues to bring an exceptional level of artistry to her bespoke pieces.
Tips, Tricks & Tools
'Honour your prized possessions, consider heirlooms, artwork, cherished artefacts when decorating and choose colour styles to bring them to life.'
'Devil is in the detail – so always be sure to elevate, adorn in your home!'
'For a simple elegant look, consider a tight colour palette and focus more on textures to add a more luxurious feeling.  For instance, fabric on walls softens an interior and adds a tactile finish whilst bouclés and velvets heighten the sense of luxury on upholstery.'
'Mixing heritage with contemporary living, be unexpected. For a truly refined interior, honour heritage designs or in period homes make them relevant for today by mixing them with contemporary artwork and furniture, resulting in an eclectic interior tradition.'
'Plain fabrics are simplicity refined. Natural fibres add movement to a scheme, and pairs of plain fabrics are elevated through layering.'
Secret Address Book
ANTIQUES: Interior designer Benedict Foley's eye for antiques is astounding (benedictfoley.com).
EMERGING TALENT: Zoffany's links with the Royal College of Art grow each year (rca.ac.uk).
ARTWORK: Eye of the Collector is a next-generation art platform (eyeofthecollector.com)
ZOFFANY
Sanderson Design Group Showroom, First Floor South Dome, Design Centre, Chelsea Harbour, London SW10 0XE
+44 (0)20 3903 3700
zoffany.sandersondesigngroup.com
@zoffanyfw