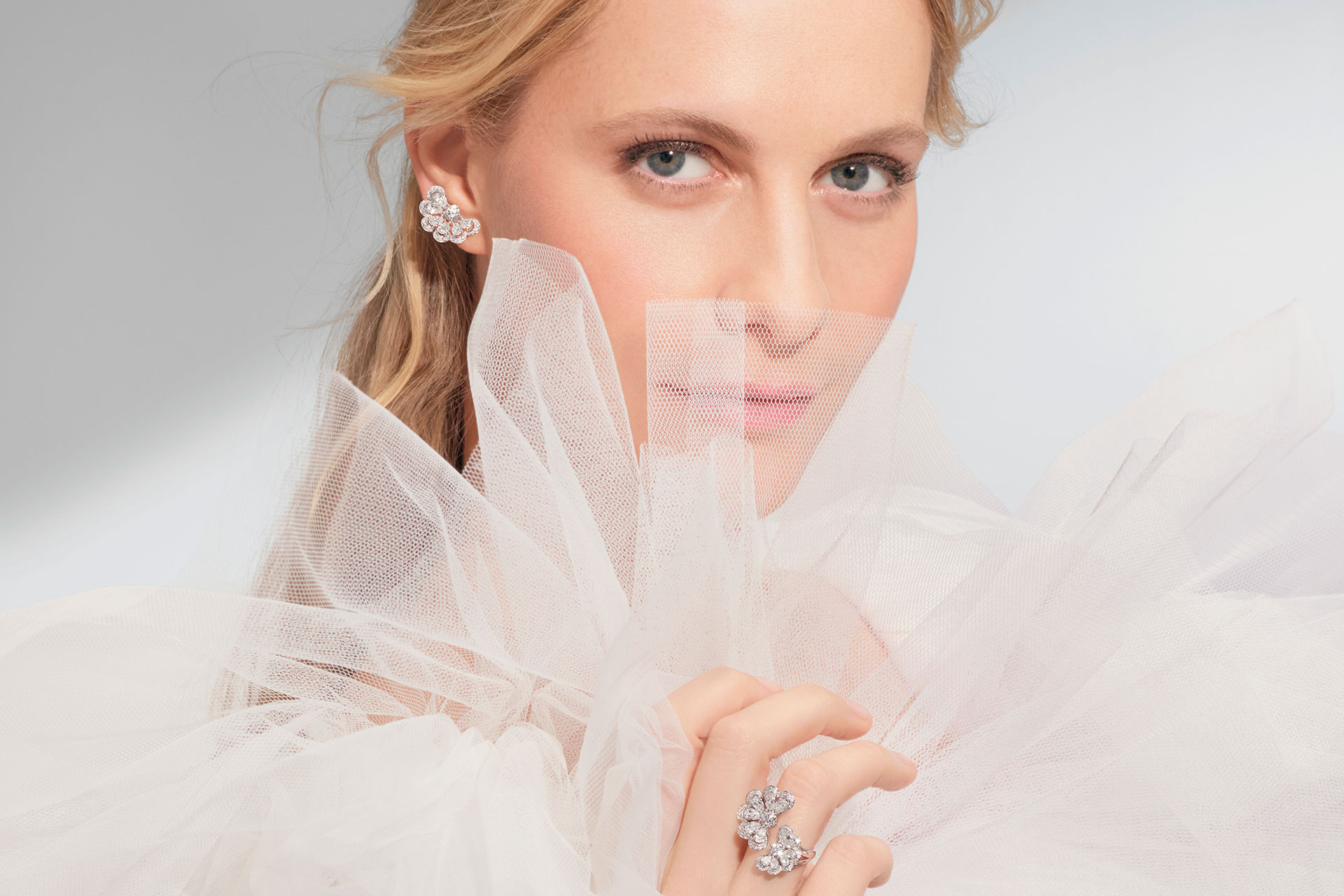 Q&A With Poppy Delevingne
"I love pieces that go from day to night, to dress up with lipstick or down with trainers"
Getting to know Poppy Delevingne as she wears Chopard's Precious Lace collection
Is jewellery important in your everyday look?
Yes, incredibly so. I love pieces that go from day to night, to dress up with lipstick or down with trainers…jewellery helps define who you are; each piece tells a story.
How would you define the Precious Lace collection?
Supremely feminine, light and delicate.
How does it make you feel?
As if I'm in a dream. It's other worldly.
What is your favourite piece?
The heart. It feels like the world needs more love in it right now, so why not?
Which one word describes this collection?
Effortless.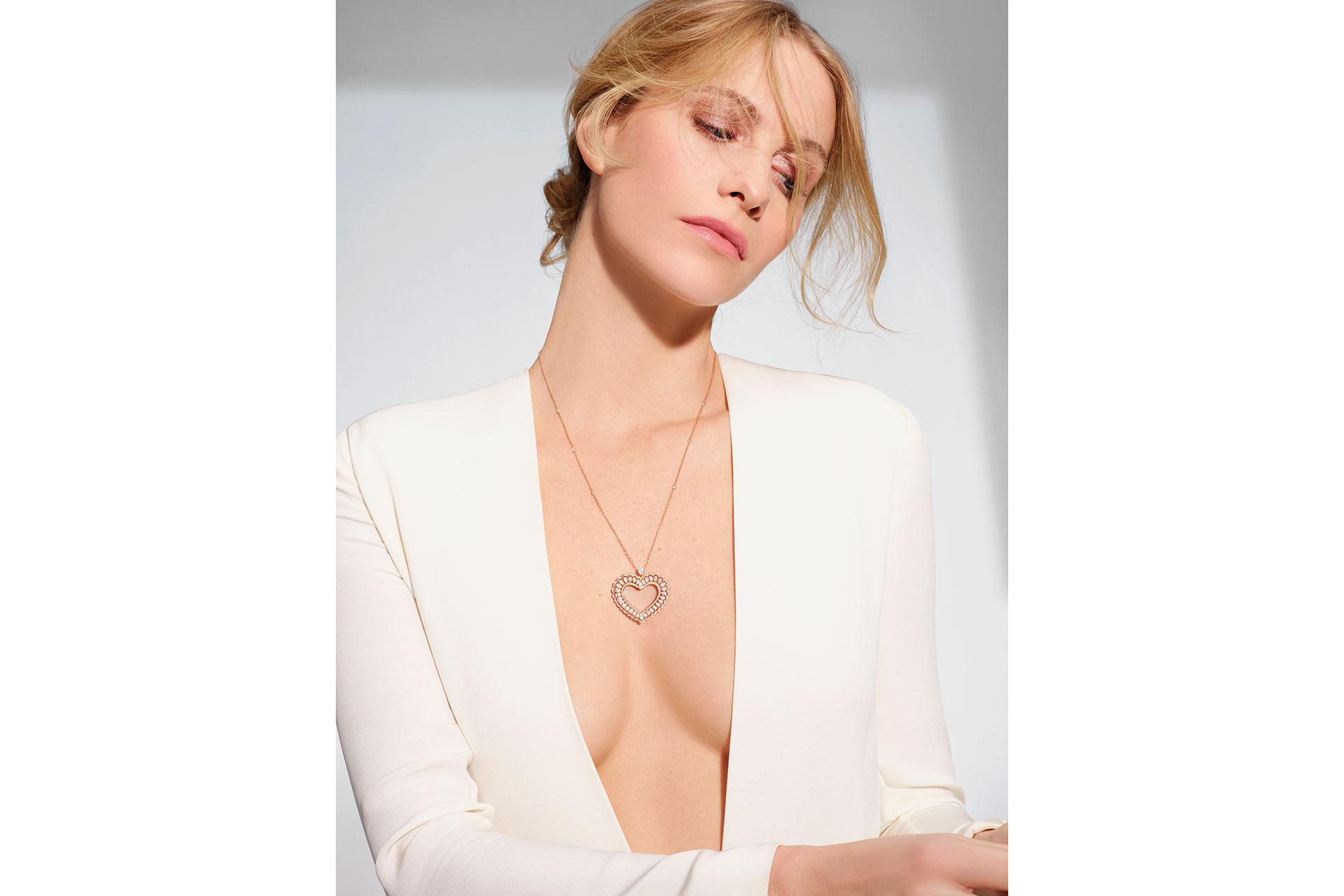 How would you style it?
I'd wear it in the bath, or doing the washing up, with a beautiful dress or just a white T-shirt, jeans and trainers, lounging on the sofa. Seriously, you can wear it with anything. It's so versatile and the diamonds make you smile.
Our Haute Joaillerie collection is inspired by the world of Haute Couture and lace in particular. What is special about lace?
It's something quite emotional –  its delicacy, and how precious and timeless it is.
All Chopard's Haute Joaillerie is created in-house by its artisans. How important is craftsmanship and meticulous work to you?
The saying 'buy better and buy less' rings true to me. I really believe that one very special piece of jewellery, sustainably made and using beautiful craftsmanship, is much better than having several without that quality.
The Precious Lace collection is made ethically with Responsible Jewellery Council-certified suppliers. Is that important to you?
Yes. We need to respect and nurture our planet; we only have one!
How has your charity work, such as with Save The Children, changed you and what is your hope for the future?
I've learnt that children are so inspiring. They are our future and I feel honoured to work with such organisations to see their incredible work at first hand.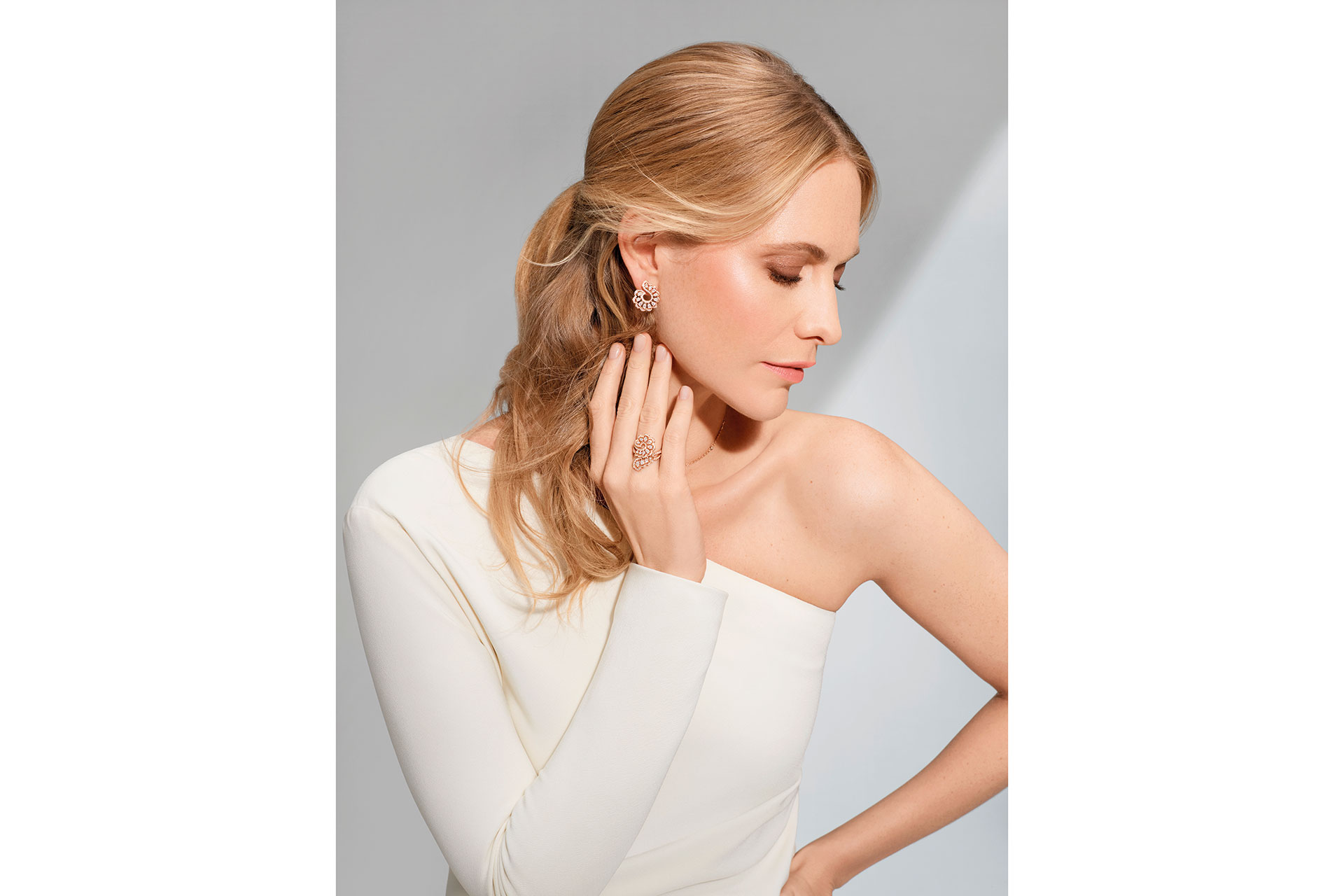 You are also active in projects aimed at protecting the ocean and safeguarding our planet. Why is sustainability and ethical sourcing, and working with committed brands like Chopard, important to you?
Everyone is aware of how important it is for our oceans to survive, to sustain them even with little things like recycling, avoiding single-use plastic etc. Everyone can play a part and together we can achieve incredible things for our future. Working with brands that I feel a connection to makes sense and Chopard is so passionate about sustainability, our partnership feels organic and true.
What is your first memory of Chopard?
Seeing Julianne Moore on the red carpet at the Cannes Film Festival wearing beautiful emerald earrings, and with her sensational auburn hair it was effortless, timeless and striking. The image really stuck in my mind.
What is your best red carpet experience to date at the Cannes Film Festival?
Around five years ago, I wore a tear-drop Chopard necklace with layers and layers of diamonds, too many to count. I felt like a princess.
Joie de Vivre is part of Chopard's DNA. What makes you instantly happy?
Dancing barefoot, like nobody's watching.  Also my nieces and nephew; they make me laugh more than anyone.
Do you have any happiness tips?
Smiling. Living with intent. Positive mental attitude; wherever you feel you can get that, dig for it, because it's worth it.
Read More:
Q&A With The Larkins Sabrina Bartlett