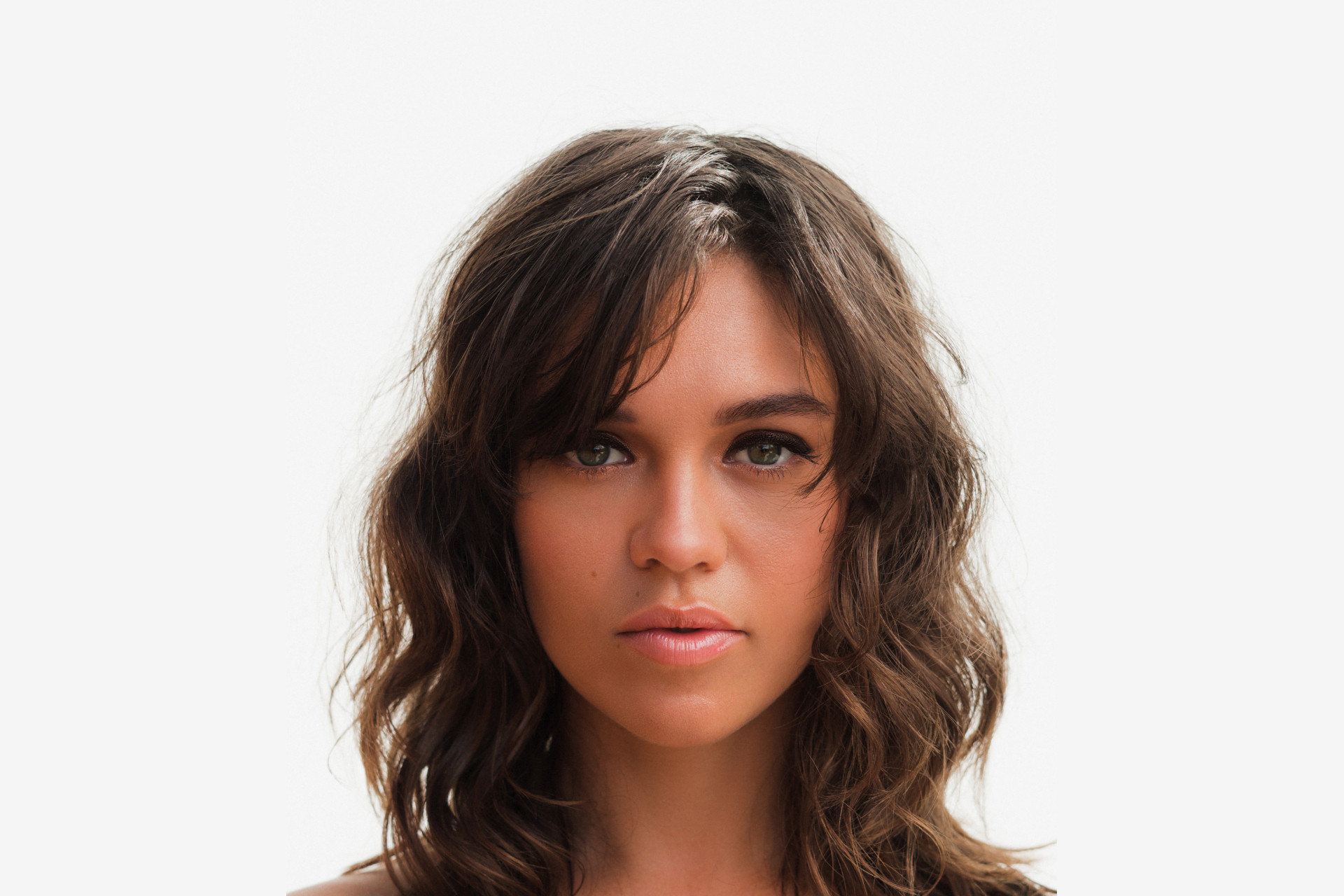 Q&A with The Larkins' Sabrina Bartlett
On her skin routine, career and role in ITV's The Larkins
Sabrina Bartlett, one of the stars of ITV's new drama The Larkins, sat down with Nathalie Eleni to share her favourite beauty products and some highlight moments from the set. 
Q&A with The Larkins' Sabrina Bartlett
What has been your favourite film set?
My favourite set was the castle built for the the series Knightfall on Netflix. The castle was built completely from scratch, with a throne room and banquet room the size of a large swimming pool.
Do you have a worse audition?
Once I finished a casting and then couldn't  remember the way out – i thought I found the exit and ended up in the printing cupboard!
Do have a favourite animal you've worked with?
My favourite animal was my pet starling Ernie on Poldark. On one of my takes he flew onto my shoulder.
What is your skin routine?
I like a simple yet effective skin care routine and skin care products. At the moment I'm using Temple Spa  IN THE BEGINNING – which is a gentle exfoliating cleansing balm that gets all my make off after filming and leaves my skin super soft.
I also love medik8 products and love their press and glow PHA Toner.
Beauty Gadgets are also fun if you want to give yourself an extra pamper – I have a great one from Sensica called Sensismoothe which is great for easily keeping your skin soft and supple.
Best beauty tips?
Always wear SPF, Osmosis Skincare Protect SPF30 Broad Spectrum Sunscreen is what I'm currently using and love.
Also keep your skin hydrated, I've just started using a beautiful, sustainable Face oil concentrate from Kelsey Raspberry Farms, which I love for instant hydration.
I also take Altrient C, a Liposomal Vitamin C Gel which I find is a great all round supplement to help support a busy life.
Makeup product you can't live without?
Mascara! It instantly opens up your eyes and makes you feel more confident. I love KVD beauty Go Big Or Go Home Mascara.
I also love Nude By Nature BB Cream in the day time that has 100% natural ingredients and keeps skin looking fresh and natural.
You must be so excited to be in The Larkins, what were your favourite scenes to film?
I am so happy to be part of such a wonderful show, it's been so much fun to shoot. My favourite scenes were the breakfast scenes, we had five different styles of eggs and the best marmalade in the world!
Photo shoot: Makeup: Nathalie Eleni using Temple Spa Skincare to prep, Nude by Nature Foundation and KVD BEAUTY Liner and Lipstick / Hair: Carlos Ferraz using Sisley Paris / Photo: Fifi Newbery / Publicity: SJ Communications
You can see Sabrina on ITV 's The Larkins, showing at 8pm on Sunday nights.