Reach beyond the rhetoric and you'll find canny investors hedging their bets on whether London can still field major power play, deal or no deal, says Christopher Silvester.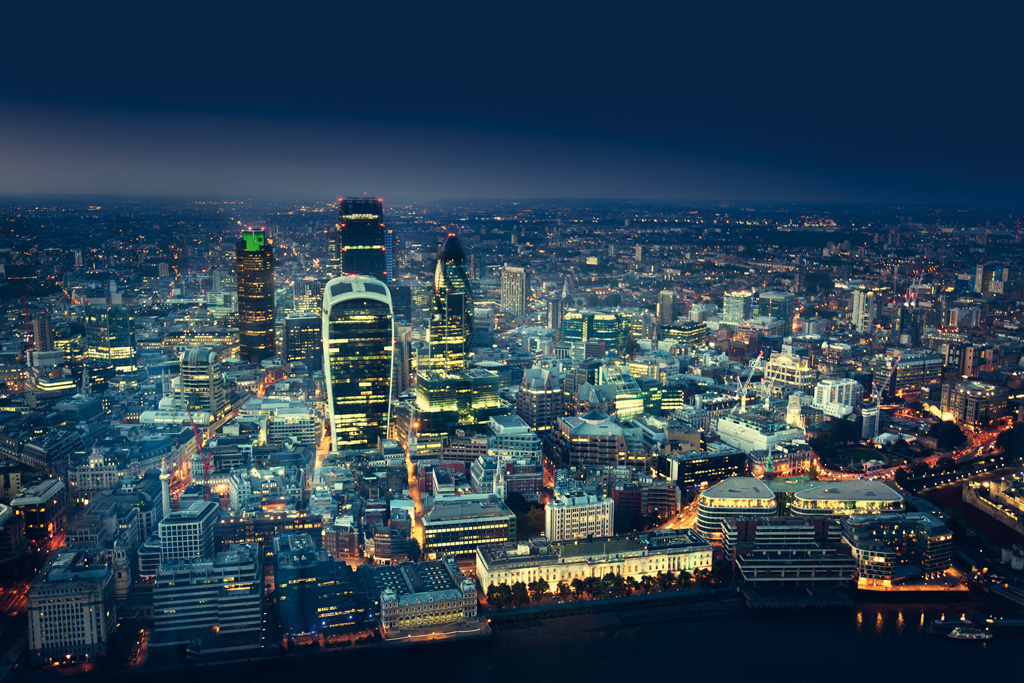 Consequences, Consequences
Anyone opening a newspaper or checking the news online during the past year would be forgiven for thinking that Britain, and London in particular, are going to hell in a handcart, all because of Brexit. Some Europeans, desperately jealous of London's pre-eminence among European capitals, have been driven to write silly articles that run us down. One such example is Jann Fleischhauer, a columnist for Germany's Der Spiegel, writing (for a captive audience of Remainers) in the Guardian at the beginning of November: 'First the trucks will be jammed all the way to Wales, because the borders are back. Then the fuel will run out at filling stations and medicines will run out in pharmacies. And once all the Polish plumbers have gone home, there will be nobody to call when the toilet gets blocked.
So there you are: left in your water-damaged homes, without fuel and aspirins, but with extremely bad-tempered Russians as neighbours. And they will realise they have invested far too much money in the English real estate market and will be incensed because their investments are going down the drain.' No doubt Fleischhauer was exaggerating to make a point, but prognostications of doom like this should not be heeded. I doubt if any Russians living in London will have any difficulty in finding a plumber after Brexit, Polish or otherwise.
First Look: Welsh National Theatre 2019 Season
Lost Jobs, Lost Property
It's not just Europeans who have been running London down. In April 2017, the New York Times published an essay by Sarah Lyall, its former London correspondent, under the provocative title 'Will London Fall?'. It seemed to rely on the opinions of a handful of people she'd interviewed as they stepped off the Eurostar at St Pancras International and it was savaged by several commentators, notably Dr Gerard Lyons, chief economic strategist at Netwealth Investments,
who pointed to London's key strengths: 'It is the biggest city in Western Europe, with the highest number of skilled jobs of any city in the world. Its diverse vibrant economy includes the City, law and consultancy. Paris or Frankfurt can't easily steal this business from us as it is hard to replicate the infrastructure, skills, knowledge and experience found here. Indeed, there is a growing acceptance that London will remain Europe's financial centre even after Brexit'.
In point of fact, all that fuss about how many City jobs might be lost to Paris, Frankfurt and Dublin seems to have evaporated. Last year, the estimate was bandied around that 100,000 banking and insurance jobs would migrate to continental Europe. Since then, that number has gradually been whittled down and is now reckoned to be about 5,000, which will be more than compensated by expansion in other areas of financial services. The total number of people employed in the City of London is 483,000 and growing.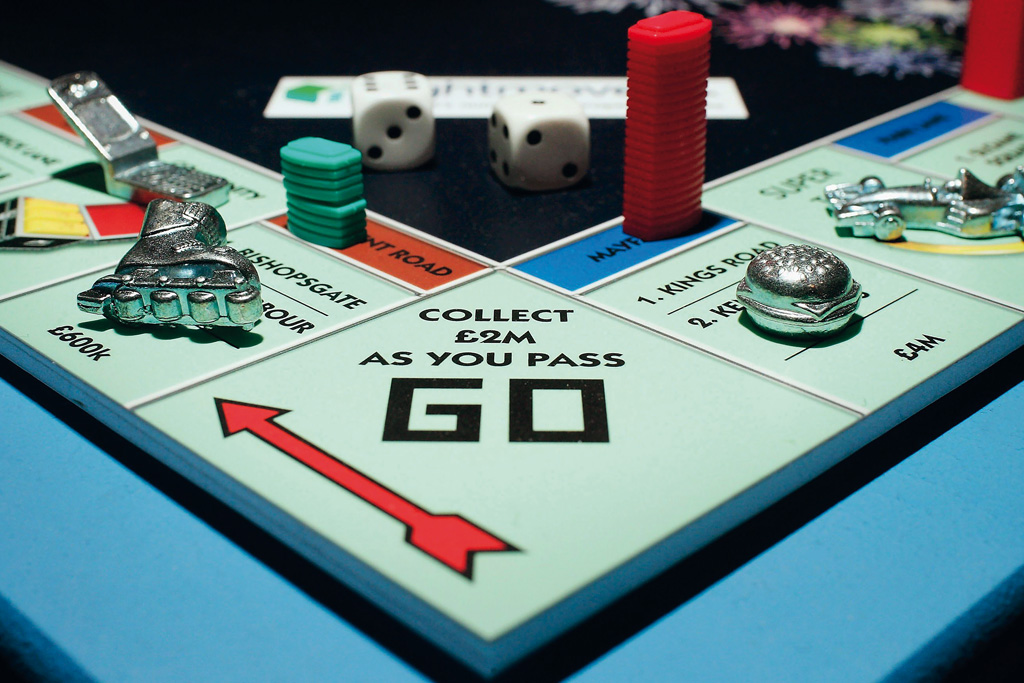 Blame Brexit
George Osborne, now editor of the Evening Standard, has been keen to blame Brexit for the fall in prime property prices in central London. But it was Osborne's 2014 'reforms' that did more than anything else to cause this. 'We may have lost a few international bankers due to the uncertainty of the financial services sector,' said Trevor Abrahmsohn of north London estate agency Glentree Estates in a blog in August, 'but the changes to non-dom fiscal rules are the real culprit here'. Departing bankers have been victims of 'the existing draconian residency arrangements imposed by the former Chancellor'. What is more, Osborne's stamp duty changes introduced in late 2014 mean that buyers paying more than £1m face a huge additional burden when they purchase a property.
While prices in the prime residential market in London have fallen back, canny foreign investors are buying into the capital's property market. I don't mean individual foreign buyers attracted by the fall in the value of sterling since the EU referendum in June 2016, but major strategic players who are looking to London's long- term prospects for growth. Warren Buffett's Berkshire Hathaway is celebrated for investing in solid US brands such as Coca-Cola and Gillette. In the same way, Buffett understands that London will continue to be a powerhouse, regardless of Brexit.
In September 2018, Berkshire Hathaway HomeServices joined forces with Marylebone-based estate agency Kay & Co and will rebrand its three London branches. (The company made a similar investment in the Berlin property market this year.) Gino Blefari, chief executive of Berkshire Hathaway HomeServices, says: 'London has been among our highest priorities as a key centre for international business and an attractive market for global capital looking to invest in property.'
The London Diary – What's On This Month
Memoirs of a Billionaire
Major international service businesses have already announced that they are expanding operations in London, in some cases driving regeneration in specific areas. 'We believe there will be a surge of home buyer interest in areas across central London, driven by the arrival of Twitter in Soho, Instagram and Snap in Fitzrovia, and Google and Facebook in King's Cross,' says Martin Bikhit, managing director of Kay & Co. Buffett is not the only US billionaire who favours the prospects of prime London property. The Firethorn Trust is backed by two wealthy US family concerns, the Stephens family, who own an Arkansas-based investment bank, and the Van Tuyl family, who owned the fifth-biggest car dealership in the US until they sold out to Warren Buffett's Berkshire Hathaway in 2014. 'Brexit in its current status causes uncertainty,' Peter Mather, one of the Firethorn Trust's founding partners, told Bloomberg. 'The uncertainty causes volatility, and the volatility causes opportunity.'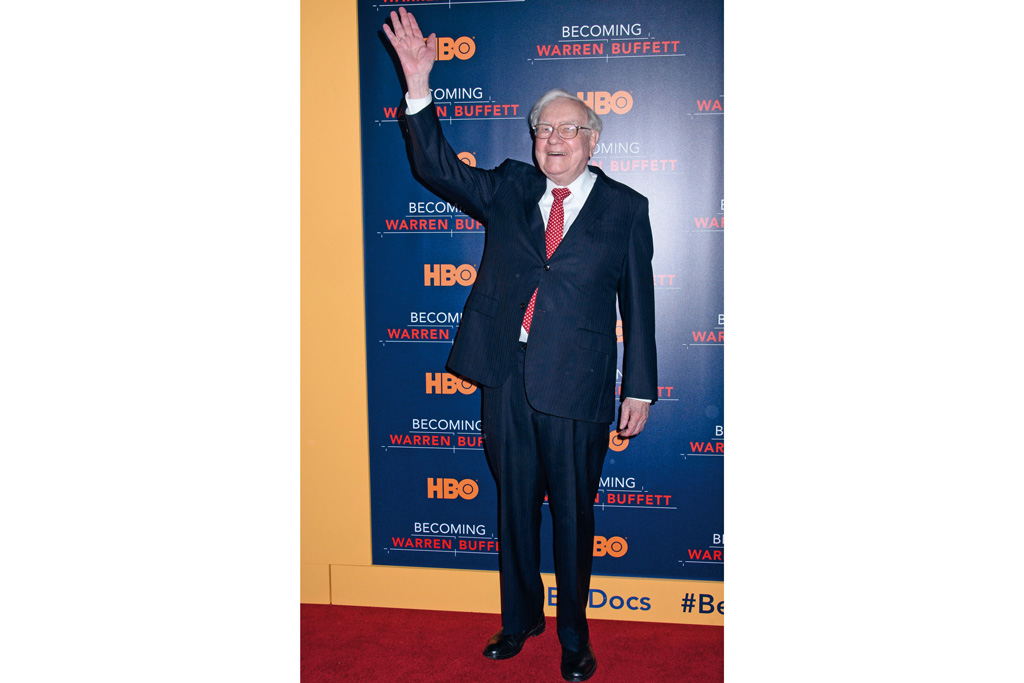 The trust, with initial capital of £200m, has already made its first investment, buying for £26m the site of Quay House in Canary Wharf, which it intends to develop as a luxury hotel for business travellers. 'South Quay is a highly desirable part of London and is a perfect first acquisition for Firethorn Trust as we look to build a longterm and diverse portfolio,' said Maher at the time of the acquisition in October 2018. Again, Trevor Abrahmsohn wrote in his company blog in August that his agency had sold homes totalling £371m during the past 18 months, 'and 50 per cent of it is directly associated with our devalued currency'.
Given that sterling's value against other major currencies has dropped between ten and 20 per cent since the EU referendum, Abrahmsohn says that if there were a 'no deal' exit from the European Union in 2019 the pound would fall to parity against the euro and dollar, which would 'render inward investment even cheaper for international purchasers of UK property'. For this reason, Abrahmsohn believes that Brexit has had a neutral or positive effect on the property market, not a negative one.
Financial Suicide
Immediately after the EU referendum, Traxpay, a leading German payments platform, tweeted: 'London has committed suicide as a leading fintech [financial technology] centre'. Berlin began promoting itself to London's fintech startups, urging them to move to the continent. Few have followed the call. Since then, France's President Macron has taken up the cry, urging fintech startups to head for Paris, dangling the lure of €50bn in state investment before their eyes.
Nonetheless, London remains Europe's pre-eminent fintech centre. 'With London's cluster spinning off into cities across the UK, there are now more than 60,000 people employed across a sector worth $16bn, accounting for 40 per cent of the value of all fintechs across Europe,' says David Duffy, chief executive of CYBG and a UK government fintech envoy. 'The UK has strengths in many areas vital to creating a thriving fintech ecosystem.' Not only does it have a supportive regulatory regime, but capital pools run deep here.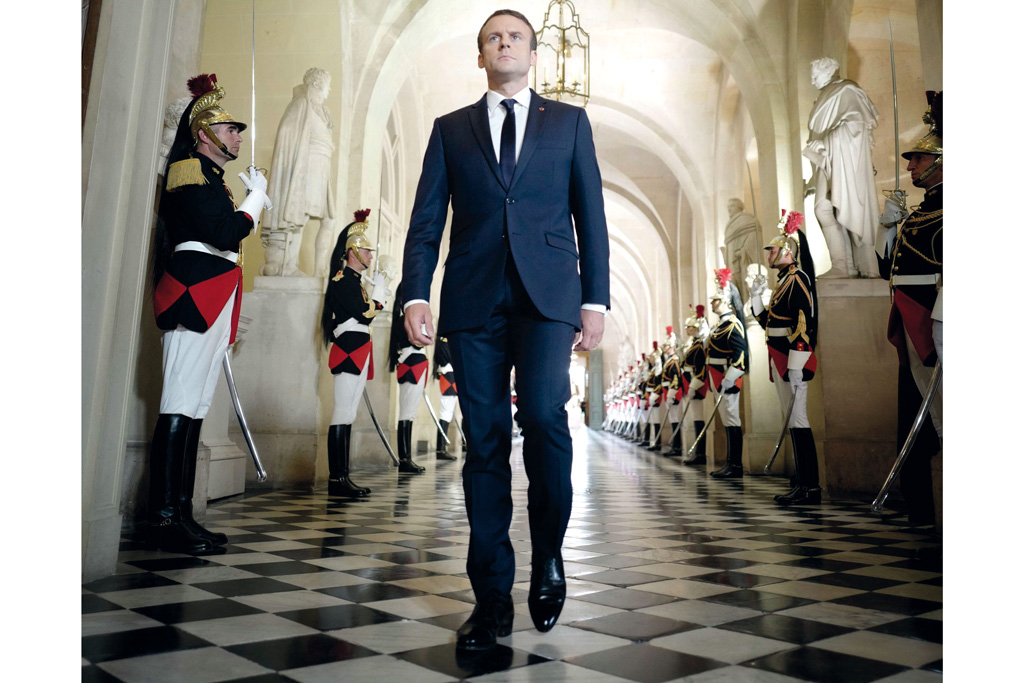 Venture capital investment in UK fintechs actually more than doubled in the year after the Brexit vote to $1.8bn, versus an 18 per cent decrease outside the UK, according to Innovate Finance. We also have a deep pool of skills. The UK employs as many people in fintech as Singapore, Hong Kong, and Australia combined.' Beyond fintech, if you take business startups in general, London continues to lead Europe, ahead of Berlin and Paris. Even if that crown were to be snatched, we would still be generating significant new business.
Perhaps it should be of more concern to those of us who live in London to consider what sort of city it will be by 2050. Do we want it to go on growing unchecked? In January 2016, Lord True, the Conservative peer and former leader of Richmond Council, pointed out that upper-end projections foresee London's population growing from 8.5 million to 13 million and that this would require the building of some 200,000 homes, equivalent to two new boroughs the size of Sutton or Kingston.
While the Mayor of London, Sadiq Khan, opposes limits to the capital's population, True believes that popular consent should be sought for such a huge enlargement, stating: 'We need to know if the public wants to see broad limits on the growth of the population and the overall size of London'.
Read more: The Best Afternoon Teas in London| The Best Wellness Retreats of 2019 | The Best Art Exhibitions in London
---