What do you get when you mix the luxury expertise of Nikki Tibbles Wild at Heart with Bloom & Wild's innovative letterbox concept? Bouquets that are bloomin' marvellous! Read all about the collaboration here…
Nikki Tibbles Wild at Heart and Bloom & Wild Collaboration
The brilliant team at letterbox florists Bloom & Wild have announced a collaboration with the multi-award winning iconic florist, Nikki Tibbles Wild at Heart. Both brands have firmly established themselves as pioneers in distinct aspects of the floral realm – and their marriage results in a harmonious partnership in Floriography.
Floriography was a 19th-century phenomenon at a time when floral symbolism bloomed. It became a prevalent way of discreetly sending messages to friends or loved ones and it meant that each bouquet was created based on their symbolic meanings. Nikki Tibbles wants to re-modernise this using a floral 'urban' glossary, imagined and designed by the most current and popular names in fashion and art.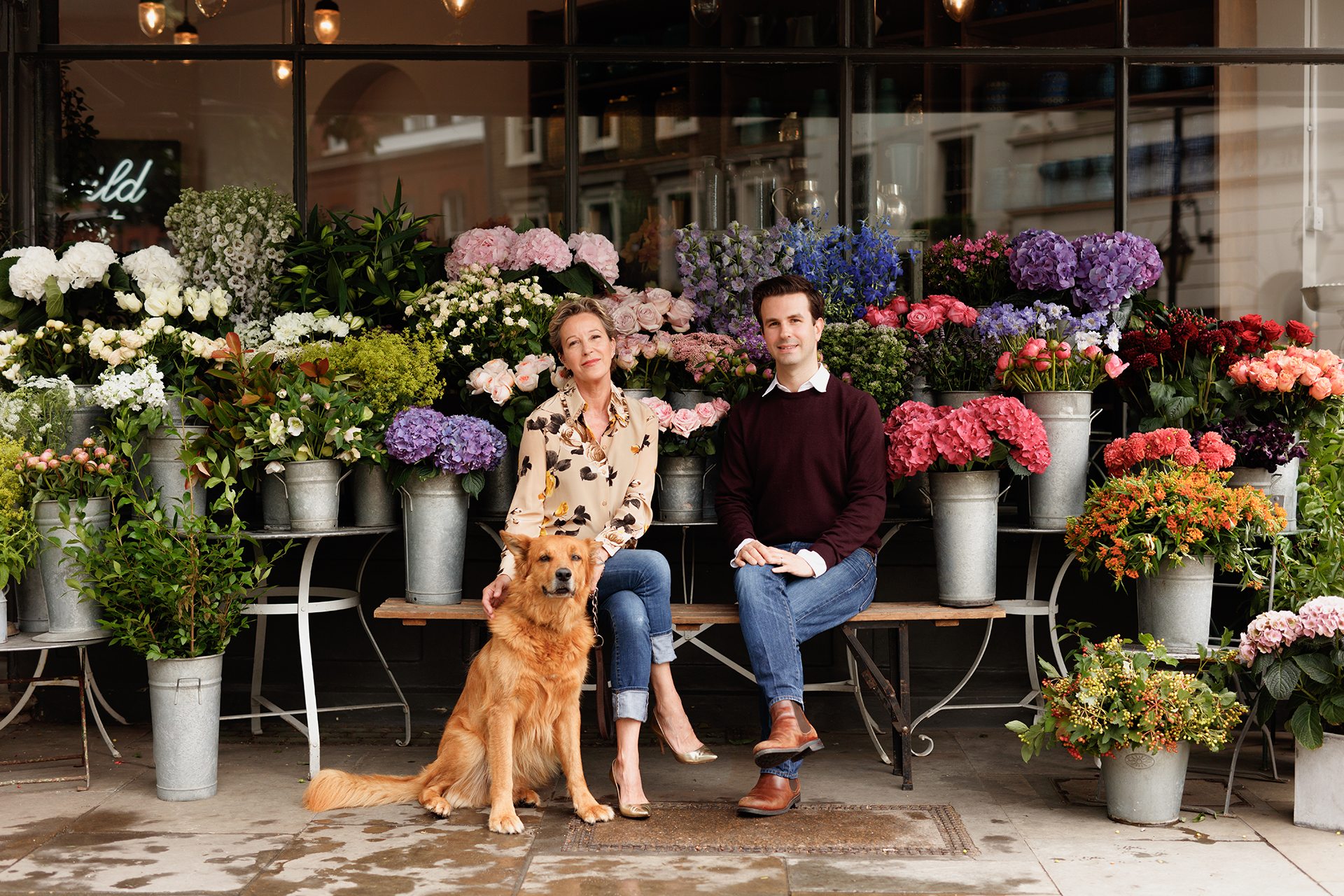 The Collaboration
The collaboration has launched collections inspired by Floriography, the language of flowers, and the first collection comprises two classic letterbox bunches, 'Autumn Mornings' (£40) and 'Woodland Walk' (£45). Another luxurious bunch is a hand-tied bouquet called 'Red Skies' (£75) – each bunch will include an illustrated glossary and also feature tips from Nikki herself on how to arrange the beautiful bunch.
Nikki Tibbles
Loved by A-listers and renowned for having created an abundance of high profile commissions for venues like Kensington Palace, The V&A, British Fashion Council and Christopher Kane, Nikki Tibbles' unique style came from beating 70 other applicants for the lease of the now-iconic Turquoise Island shop in Notting Hill. We can see why she quit her day job. She has since opened two other stores – the entrance to the iconic Liberty's department store and a flagship boutique on Pimlico Road.
'Nikki's iconic shops at Liberty and Westbourne Grove are a display of luxurious floristry we're proud to exclusively offer', says Aron Gelbard, CEO Bloom & Wild 
From 1st September 2017 on Bloom & Wild's website and mobile apps
READ MORE :  The Best Flower Arranging Classes in London | What do your favourite flowers mean? 
---