Peter Jensen's namesake turns 15 in November and to celebrate Julie Verhoeven is collaborating on a celebratory collection.
This collaboration is the iconic essence of the Peter Jensen brand and is a mixture of his mischievous humour, individuality with a wearable aesthetic. Since his first collection, Peter Jensen has always created pieces that express the uniqueness of each one of his muses and this celebratory collection is no different.
The celebratory collection consists of four illustrations of cultural icons, on either t-shirts or sweatshirts. Julie's illustrations are unique and quirky, including a portrait on a notepad page, surrounded by a box of pantone colours. The icons included in the collaboration are Nina Simone, Jodie Foster, Gertrude Stein and Barbara Hepworth. Jensen is known for his culturally inspired collections, drawing on inspirations such as Muriel Sparks' 'The Prime of Miss Jean Brodie' and Barbara Hepworth.
Julie Verhoeven is a longtime friend and collaborator of Peter Jensen, so this celebratory collaboration is the perfect way to mark the 15- year anniversary of the Peter Jensen brand.
Julie has created illustrations for the likes of British Vogue, Gucci and Dazed & Confused. For this collection, Julie and Peter went back through the brand's archive to source inspiration. Each of the women in the collaboration was once a muse for one of the collections in the Peter Jensen history – Gertrude Stein inspired S/S'04; Jodie Foster S/S'09; Nina Simone S/S'12; and finally Barbara Hepworth S/S'13.
Jensen began his career in the Noughties after he finished studying at Central Saint Martins in London. He began by launching a menswear collection in Paris, and swiftly after created a womenswear collection that has shown at London Fashion Week season after season.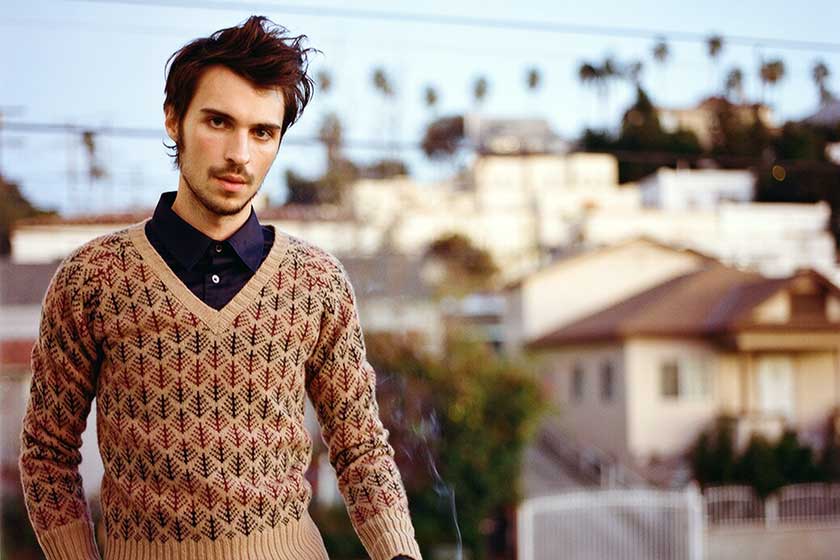 Shop Peter Jensen here, and the celebratory collection is out in November.
READ MORE: Daily Shopping – The Luxury List
READ MORE: Girls on top – why the Hoppen women keep it in the family
---