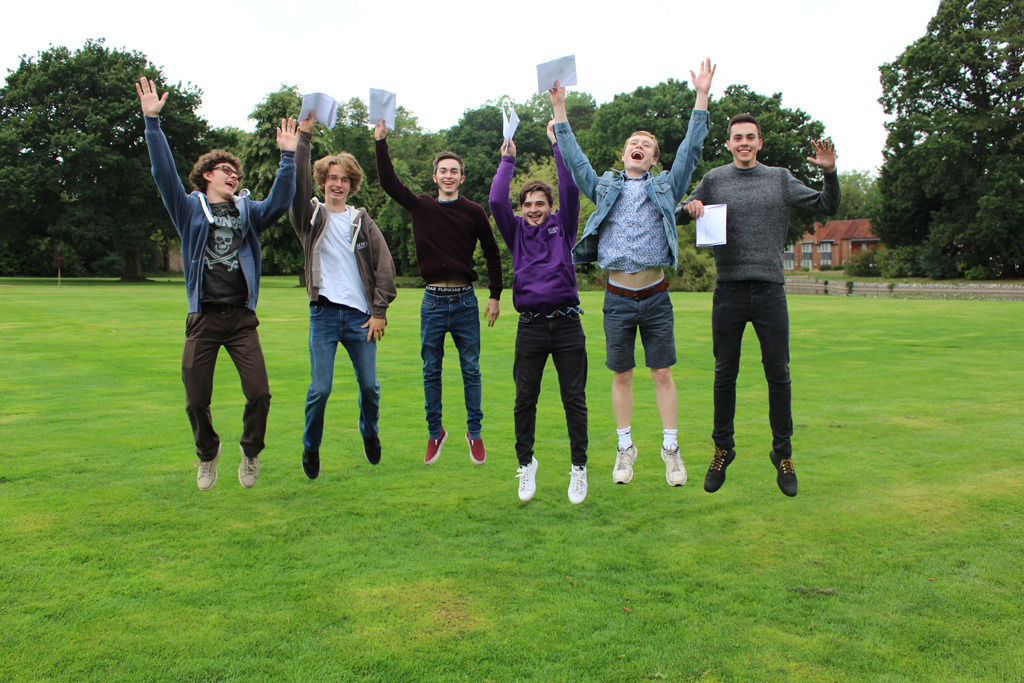 2018 A Level Results
Our round up of this year's A Level results
This year's exam results have proved that the independent schools exceed and surpass the expected grades for schools throughout England, Scotland and Wales.
Results day sees 92% of Charterhouse Cambridge Pre-U examinations awarded Distinction or Merit grades. Whilst Queen Margaret's results place the school well above the national school averages with over 63% of all girls achieved three or more A*-B grades. 77.8% of students at West Buckland School have achieved A*-B grades maintaining their reputation as one of the top performing schools in the South West peninsular. At Merchiston the reformed A Levels continued to emphasise increased stretch and challenge with 50% of grades at A*-A at A-level, almost double the national average. The pupils' average UCAS points yield is 141. This is an astonishing achievement when one considers that three A grades at A Level are worth 144 UCAS points.
For the fifth year in a row, 90 per cent of grades were A*-B, which places Reigate Grammar in the premier league for exam results, the 19th year in a row the pass rate was 100%. Students at Burgess Hill Girls are celebrating after another excellent set of A level results. Maintaining an unbroken 100% pass rate, an impressive 55% of all grades were A*/A. Heathfield School in Ascot is celebrating sterling A-level results with nearly nine in ten students (89%) achieving all A*-C grades and over two thirds (70%) gaining all A*-B grades.  Congratulations to all Hampshire Collegiate School students on their A Level results and the best set of results for the school in years: 100% pass rate and 42% of all entries this year were A*-B. Sixth Form students at New Hall School are celebrating another year of excellent A Level results and success in achieving the university and apprenticeship places of their choice.  Records were set, with the average UCAS point score per student equating to AAB, a remarkable 50 A Level modules scoring a perfect 100% and the highest number ever securing competitive apprenticeship places, including with top London firms.
Subject Success
Nevertheless, some subjects shone out among the others; Mathematics was a particular highlight this year. At King's College Taunton over a quarter of maths candidates achieved A* grades. Lancing College's results demonstrated exceptional performances this year in Maths, History, Biology, Chemistry, Music and Politics. This further reinforces their strong reputation for consistently high academic achievement, year-on-year. Despite the reported demise of Modern Foreign Language A-Levels, students at North Bridge House did exceptionally well. At NBH Canonbury students sat A Levels in French, Spanish, Italian and Chinese. Spanish results were particularly impressive this year, with all candidates securing A grades.
Breaking records
New records have been set by A Level students at Reigate Grammar School this year with A*s accounting for almost 30 percent of all grades achieved and more A*-A grades awarded than all other grades put together. At King's Ely the number of students who achieved A* grades also increased to 18 per cent this year. By most measures, the results are the highest ever achieved by King's Ely students, with 22 per cent of pupils achieving all A* or A grades. Farnborough Hill students are celebrating today as they received the best set of A level results for over 10 years. An outstanding 61% of grades were A* / A, with 87% at A*, A or B.
By Helena Wikeley