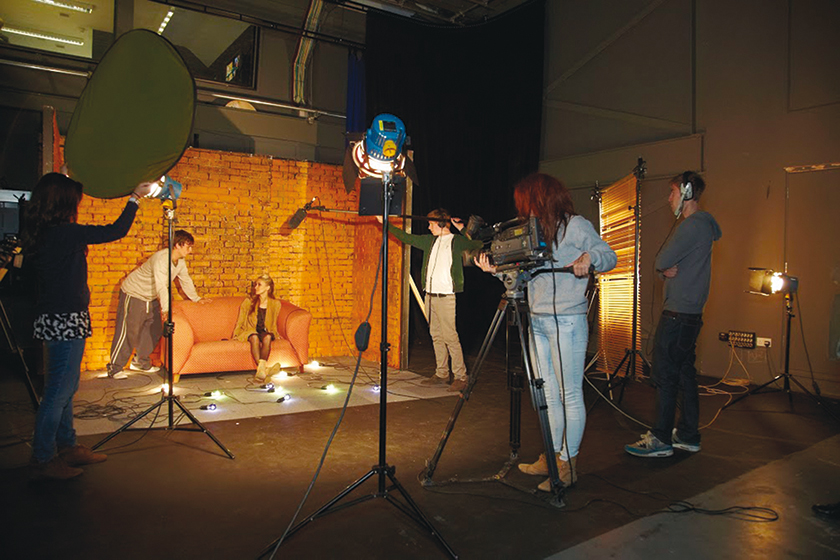 The Best Schools for the Creative Arts
UK independent schools are nurturing creative and artistic pupils, but nobody ignores the academic results
Canny parents demand academically sound schools foster talent in the creative arts, knowing a fistful of A* grades is not the only criterion for success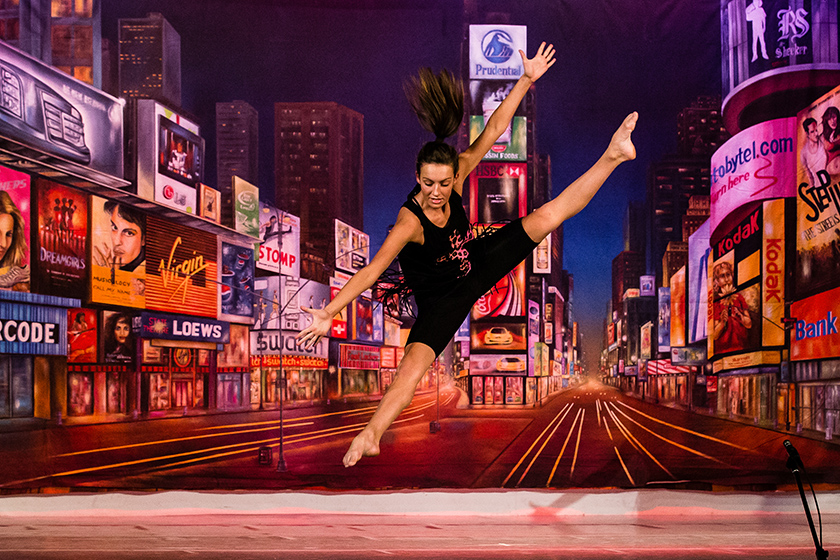 High quality training and a nurturing atmosphere are crucial if talented pupils are to fulfil their potential. Especially for those who want pursue a career in one of the highly competitive creative industries.
There have always been specialist schools, such as the Royal Ballet School and Chetham's School of Music, preparing youngsters with a particular talent for the professional ranks. However, growing numbers of good mainstream schools recognise the need to diversify and specialise in creative subjects. The result has been an impressive flowering of talent in both ultra-traditional schools like Eton (Eddie Redmayne, Damian Lewis), Harrow (Richard Curtis, Benedict Cumberbatch) and the Dragon prep school (Emma Watson), and in the less orthodox such as Bryanston and Bedales.
Phil King, Bedales' head of drama, demands total commitment from his year ten pupils and upwards: 'We want students creating works of outstanding quality and to start thinking like young theatre-makers. Our teachers have industry experience, and rehearsals are run as if for a professional show,' he explains.
Abbots Bromley School, near Stafford, is famous for its vocational courses in ballet and musical theatre run by director Russell Alkins. Students win places at dance colleges, including the Royal Academy of Dance and Bird College of Dance, but they are academically armed for when the dancing career is over.
At Oakham School, Rutland, director of music Peter Davis's composition-teaching course is so successful that his students are amongst the 12 national Royal Opera House fanfare competition winners every year. Organists and choristers at Eton and Winchester regularly win scholarships to Oxbridge colleges. Winchester's cathedral-standard choir, led by conductor and composer Malcolm Archer, broadcasts regularly on the radio.
Bryanston organises over 600 individual music lessons a week. All first year students receive free lessons in an orchestral instrument.
Hurtwood House, a co-ed boarding sixth-form college, has an outstanding artistic and academic reputation which deters few from paying £40,000 pa fees. Teachers are praised by the Good Schools Guide as 'mainly West End or media professionals at the top of their game'.
Founding headmaster Richard Jackson says the decision to focus on arts and media makes career sense. 'England is a world-leader in the media industry, and media, TV and cinema are hungry beasts sucking up material, so there are fantastic opportunities for talented people.' Ten per cent of students win places on creative courses: in fashion, animation, art and drama schools.
The highly-academic school of King Edward VI in Birmingham stages professional-level dramas, orchestral concerts and musicals at its state-of the-art Ruddock Performing Arts Centre. A talented minority go on to make a career. Head of drama, old Edwardian, Hannah Proops, an award-winning designer and puppeteer herself, is not blind to the transferable skills they are also learning. 'The whole experience of theatre is transformative. Whatever career path they take, collaboration, teamwork and the ability to project and persuade are all valuable skills. They'll never get past an interview relying on brightness alone.'
Designer Sebastian Conran attributes much of his success to the opportunities Bryanston gave him to 'tinker' in a workshop in his free time but acknowledges other skills. 'Bryanston imbued me with the ability to think creatively and independently about all challenges, whether professional or personal, scientific or aesthetic,' he says.
Perhaps the secret for parents considering the options of a vocational establishment or a mainstream school specialising in creative arts, is to recognise the long-term personal benefits to their artistically inclined child: increased confidence, self-discipline, time management and teamwork, whether or not they ever dance at Covent Garden, appear at the National Theatre or go on to win an Oscar.
More schools
These independent schools are winning in the creative stakes.
Alleyn's School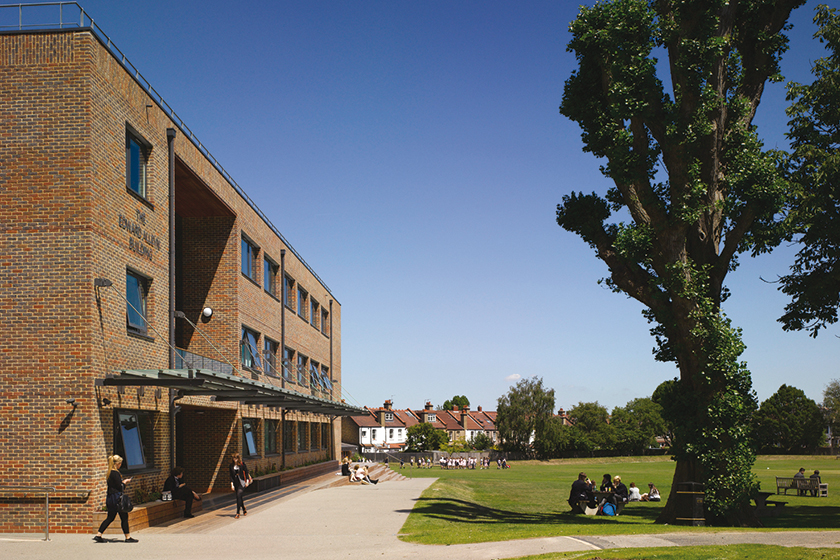 The standards are high at Alleyn's with impressive academic results (92 per cent A* to B at A-level 2016). In sport they spawn champion athletes, have an excellent water polo team, a strong CCF and a football team which has won the Independent Schools Football Association (ISFA) Fair Play award twice. Drama (solid links with the National Youth Theatre) and choral singing are equally encouraged.
Alimni
Jude Law (actor), Florence Welch (musician), Sam West (actor), Julian Glover (actor), Jessie Ware (musician) Peter Darling (choreographer and dancer), David Hemmings (actor)
Bryanston School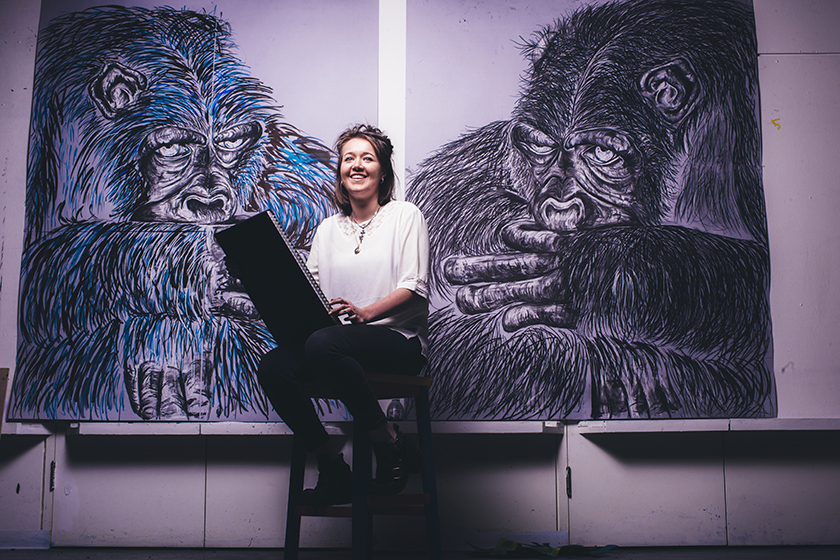 It's a laidback system at Bryanston (note relaxed polo shirt 'uniform') and it works, but not without clever support and guidance. A vigilant tutoring system is successful with pupil-tutor pairings and its own app enables parents to monitor a child's progress. Drama gets top marks, with around 20 productions a year, some al fresco in the Greek theatre. Science and engineering are impressive (ask to see the Caterham car).
Alumni
Sir Terence Conran (designer and restaurateur), Sir Howard Hodgkin (artist), Lucian Freud (artist), Frederick Sanger (Nobel Prize-winning scientist), Jasper Conran (fashion designer)
Bedales School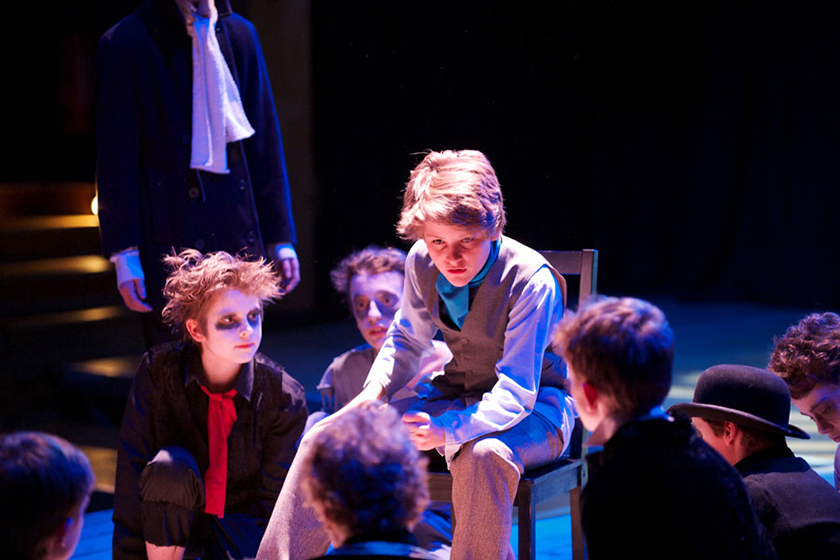 The progressive school of Britain nurtures responsibility, independence and individuality, but nobody's taking any chances with the academic performance. The school marries iGCSE subjects with its own BAC exams in subjects like ancient civilisation and theatre, and ten per cent go on to Oxbridge. It is researching teen education with Harvard and the school puts out ten drama productions a year.
Alumni
Lily Allen (singer), Alice Eve (actress), Daniel Day-Lewis (actor), Cara Delevingne (model), Minnie Driver (actress), Mary Ann Sieghart (former assistant editor of The Times), Jamie Campbell Bower (actor)
MADE schools
Nine renowned schools specialising in Music and Dance Excellence (MADE) offering training in their specialism along with a strong academic education for boys and girls aged from eight to 19. Mainly boarding, they are chosen through competitive audition.
Chetham's School of Music, Manchester
Britain's largest specialist music school with 290 students.
Elmhurst School for Dance, Birmingham
Associated with the Birmingham Royal Ballet.
The Hammond School, Chester
A performing arts college for pupils aged seven to 19 in music, dance and theatre. National Diplomas in Professional Dance and Musical Theatre.
Purcell School for Young Musicians, Hertfordshire
Most of its 180 students go on to study at the Royal Academy or Royal College of Music.