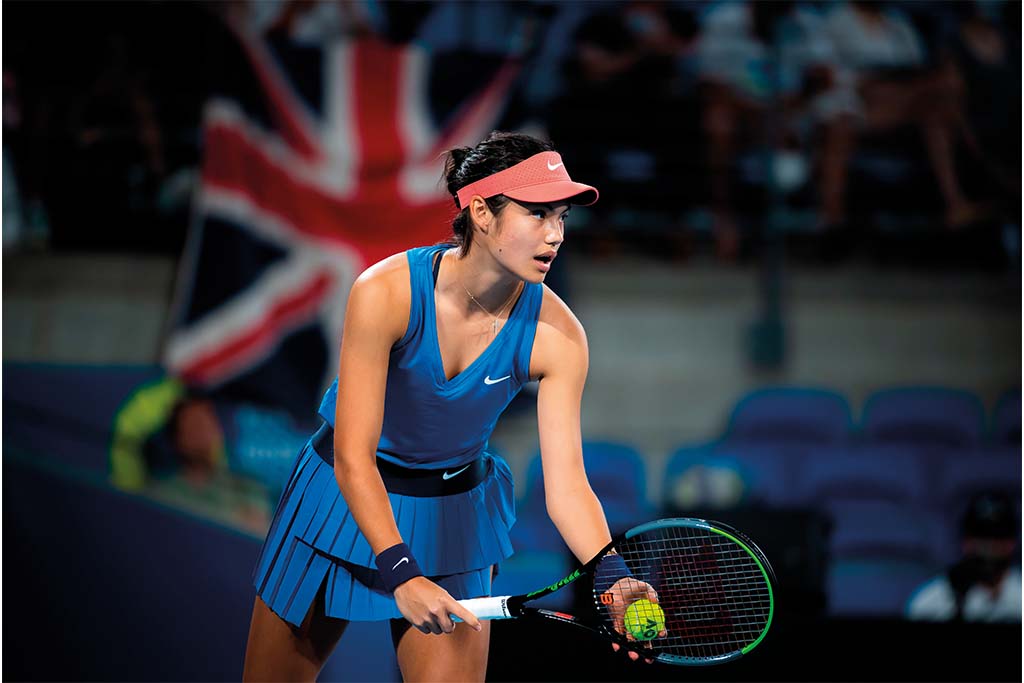 In the first of a new regular feature on sports, Sally Jones, real tennis world champion from 1993-95, serves up the truth about tennis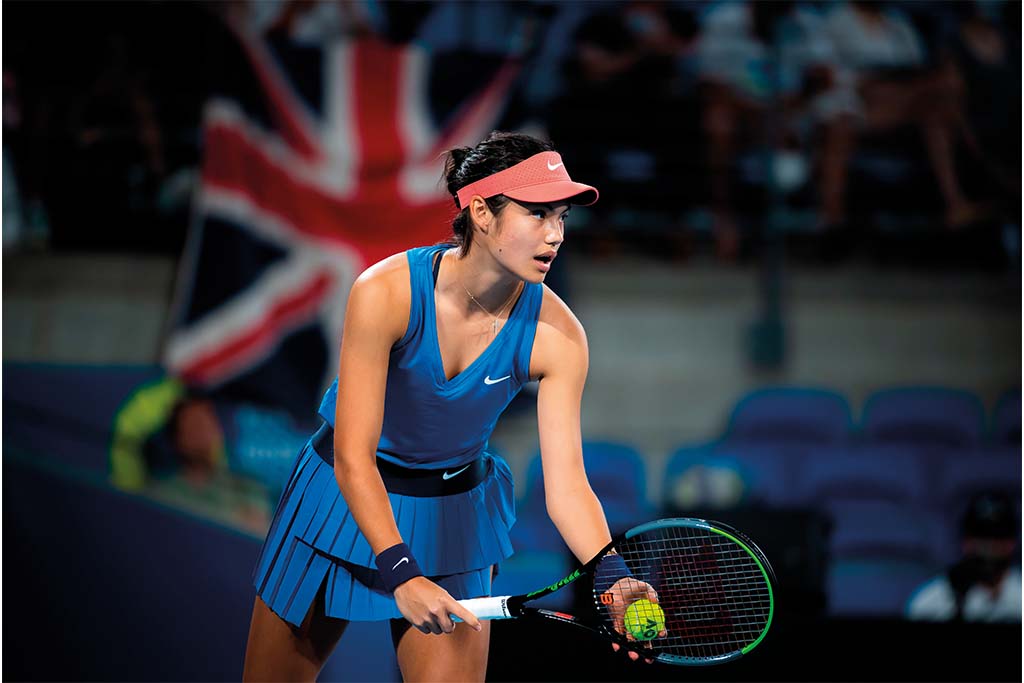 Thanks to the exploits of home-grown tennis sensations Emma Raducanu, the teenage prodigy who became the first qualifier to win the US Open, and new British number 1, Cameron Norrie, UK tennis is at an all-time high. Clubs and public courts are being increasingly flooded with youngsters desperate to emulate their heroes.
The independent schools specialising in tennis, such as Queenswood, Millfield, Reed's School, Cobham and Culford in Suffolk are likewise experiencing 'the Emma effect', attracting hundreds of young players keen to fulfil their on-court potential. Whether they aspire to success on the world tour, or simply to become accomplished social players, the benefits of tennis stretch well beyond the capacity to produce a sweetly struck backhand or victory in the club mixed doubles.
The game, though invented in late-Victorian Warwickshire as a quintessentially English garden party pursuit, is now a global phenomenon. At grass-roots level, it offers physical and mental benefits to players of all ages; children as young as three enjoy soft ball versions with lightweight rackets. Veterans in their 90s relish hard-fought battles, though more sedately than at their peak.
Advances in equipment technology have enabled players to generate greater racket head speed, making the game faster and more physical than even a generation ago. Matchplay provides an effective cardiovascular workout and demands high levels of fitness and stamina from club level upwards.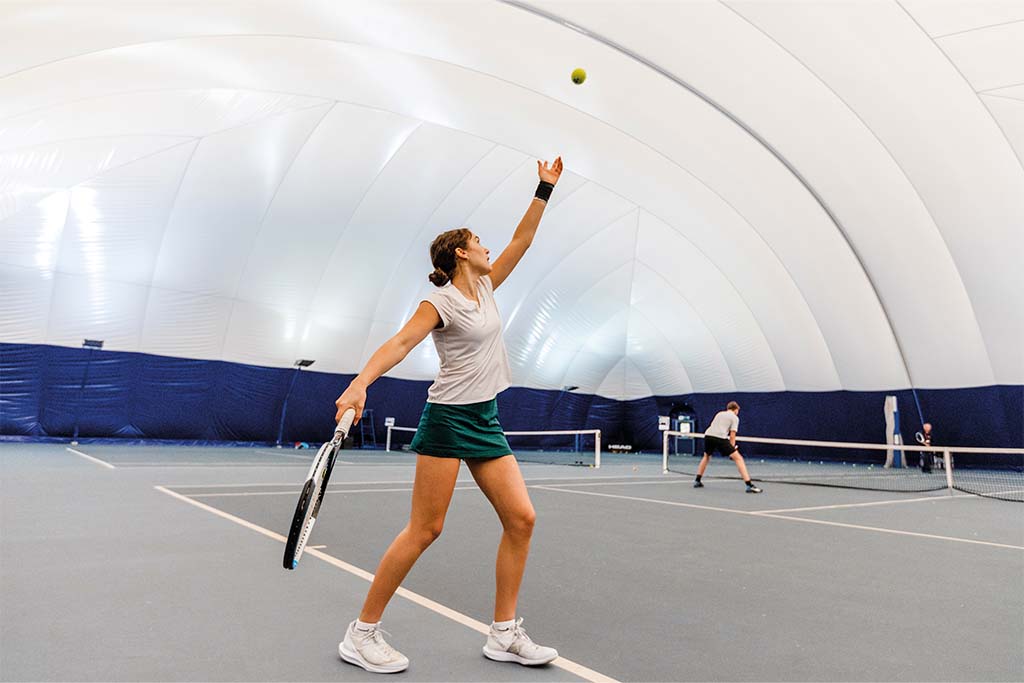 The tactics and problem-solving aspects also offer a mental challenge. As a dedicated teenage tennis nut playing on the British junior circuit, I was often frustrated by the canny strategy of our 50-something county captain who hit the ball with half my pace but could play an untouchable drop shot or fiendish lob at will and beat numerous highly ranked Wimbledon players.
A few of my rivals such as Sue Barker and Jo Durie went on to glittering international careers. For many more of us, however, like the current cohort of young hopefuls, the friendships, self-reliance and experience we gained from traveling to tournaments around Europe, often unaccompanied, managing our time to fit in training and competition alongside our academic commitments, were crucial life lessons.
To Ben Haran, once a top British junior and near-contemporary of Tim Henman as a tennis scholar at Reed's School, Cobham where he is now head coach, tennis is a game for life.
'There are so many opportunities, even for those who don't make the grade as singles stars,' Haran explains. 'You make lifelong friends and it opens up so many avenues: great jobs like coaching, sports management, commentary, writing. My fellow-scholar Jamie Delgado was the top Under 14 in the world, then became a doubles specialist on the Tour, before coaching Andy Murray.'
For the most gifted youngsters, tennis success can translate into lucrative opportunities to attend a high-level independent school with substantial financial help, followed by an American Ivy League university.
Reed's scholar Will Jansen, 16, who recently won the national junior championships a year young has been offered a full fees tennis scholarship to Yale, worth more than £50,000 a year. His French international classmates Paul Inchauspe and Melchior Delloye, both 17, have just signed up for similar scholarships at Princeton and Harvard, respectively.
'These chances are a huge deal,' Haran points out, 'and they can set these young players up for life.'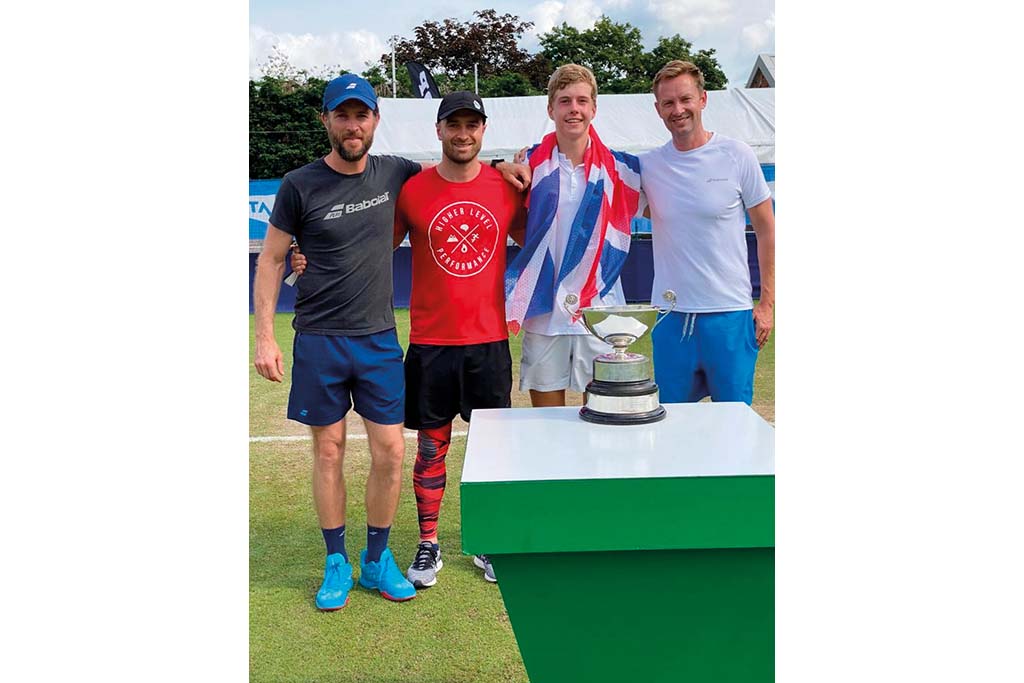 Over two decades, Culford has developed a reputation for tennis excellence and become an LTA regional centre. Though smaller than its rivals, with just 425 senior pupils, many of its strong squad of tennis scholars in four age groups, are nationally ranked.
Once selected around the age of 11, most receive generously discounted school fees, of up to 25 per cent. Assistant head and tennis specialist James Yates attributes Culford's success to fine facilities – six indoor and five outdoor courts – and high-quality training: 11 full-time coaches, seven of them at performance level (until recently these included Raducanu's former coach Andrew Richardson). 'Our system saves youngsters spending hours travelling to training and gives them a good academic education plus the chance of a normal life with friends.'
Culford's players to watch include Jomi Aminu, a bright, big-hitting tactician among Britain's top Under 12s plus 10-year-old prodigy Megan Knight, a natural athlete and ball-striker and daughter of former England cricketer, Nick Knight. She reached the national Under 12 semi-finals two years young.
The Resources:
Legacy by James Kerr (Little Brown)
Though not specifically about tennis, Culford's Assistant Head, tennis coach James Yates, recommends Legacy by James Kerr as a fascinating and influential read for the sport's leaders, coaches and ambitious players. Kerr's in-depth research into the world's most successful sporting team, the legendary New Zealand All Blacks, reveals compelling practical lessons for leadership in sport, business and life in general. These include how to achieve world-class standards and sustained success.
Resistance Bands
Many tennis players including Rafa Nadal use elasticated or latex strips to warm up their muscles, boost strength and mobility and for rehab after injury. The bands have multiple applications and players use different levels of resistance according to their power and agility. Inexpensive but effective, they are light and easily packed for travel. TheraBand is among the best-known brands. theraband.com
Footwork Ladder
The modern power game and breakthroughs in equipment technology have put a premium on footwork, speed and agility. As in football, many tennis players perform different hopscotch-style or sprint drills with high knee action along the 'rungs' of footwork ladders, laid out on the ground. These are designed to boost foot speed, flexibility and concentration.
Skipping rope
In tennis, as in boxing, skipping has been recognised since the 1950s as an effective route to fitness, footwork and stamina, with routines including double-skips used to build explosive power in the legs. Now sophisticated weighted rope technology, produced by brands like Crossrope with its Jump Rope training app, has enabled players to download these apps to their phones and choose the appropriate workout using the specific weight of rope they need. crossrope.com
READ MORE FROM SPRING SUMMER 2022
Music to Our Ears | How to Get into Politics