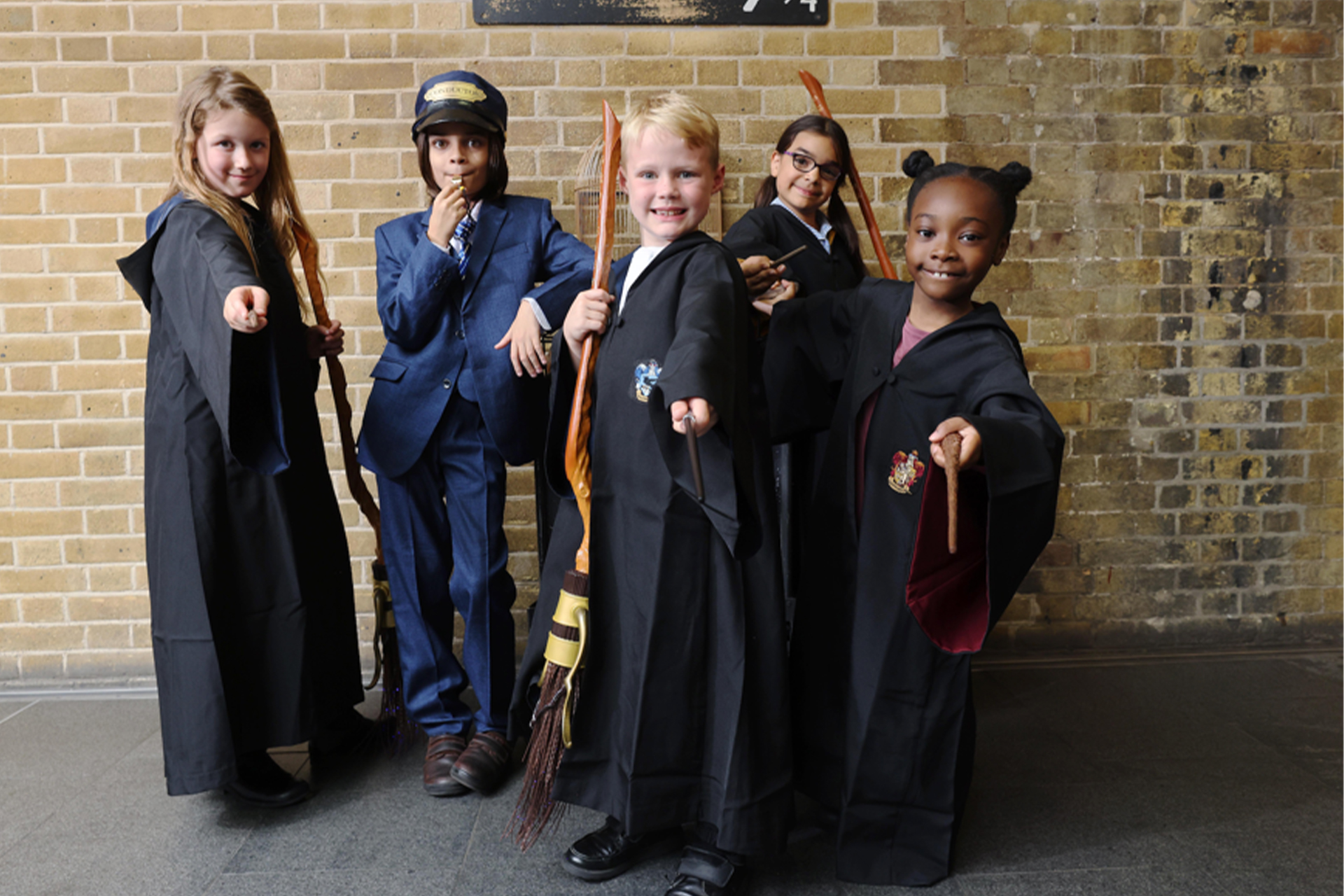 Do You Want To Lead The Iconic Hogwarts Express Departure Countdown?
Published 25 years ago, the Harry Potter franchise has been immensely popular. It has sold over 600 million copies worldwide and has been translated into over 85 different languages. This year the annual celebration is back and this time there is an exciting opportunity for one fan to lead the countdown to the Hogwarts Express departure. Platform 9 3/4 has been a significant location in the film, its where Harry first met the Wesley Gang and the franchise ends with Harry on the platform as an adult sending his own son on the Hogwarts Express.
What is Back to Hogwarts?
On the 1st September 2023, Back to Hogwarts returns for its annual celebration. Fans get to watch in person or online as the Hogwarts Express departs King's Cross station at 11am marking the start of the Hogwarts school term, the starting point of each of the eight books in the series.
One lucky fan will be offered the opportunity to lead the countdown and win a prize bundle. To be eligible you must be aged between five and seventeen years old and live in the UK or Northern Ireland.
To enter you must submit a video (with your parents' help) of your countdown by 11.59pm on 7th August.
The chosen winner will get the chance to take part in a number of Harry Potter experiences including a visit to the Warner Bros. Studio Tour London and to watch Harry Potter and the Cursed Child in the theatre. And there's more, the winner will also receive surprise gifts from the Harry Potter Shop.
For all the details on how to enter visit the Wizarding World website. 
Fans also gather online to share their love of Harry Potter and watch the countdown live.
President at Warner Bros. Discovery, Pam Lifford, said:'2023 is set to be a year like no other – we will see fan world record attempts in Germany, high octane quiz competitions in France and of course, the UK's search to find the perfect person to join that amazing countdown.' 
What other celebrations are taking place?
The celebrations will continue until 3rd September. You can drink Butterbeer at King's Cross Station, play Hogwarts Legacy and there are lots of photo opportunities.
A number of cinemas in the UK will be showing the Harry Potter films during this time. Everyman will show all eight films at their Kings Cross location. ODEON will be showing Harry Potter and the Philosopher's Stone and Harry Potter and the Chamber of Secrets over the first weekend of September. 
If you are in the US, you can watch at Cinemark where they will be showing Harry Potter and the Deathly Hallows: Part 1 & 2. 
In Australia? Watch Harry Potter and the Deathly Hallows Part 1 & 2 in cinemas across Victoria.
More shows are expected to be announced in Barcelona and Madrid.