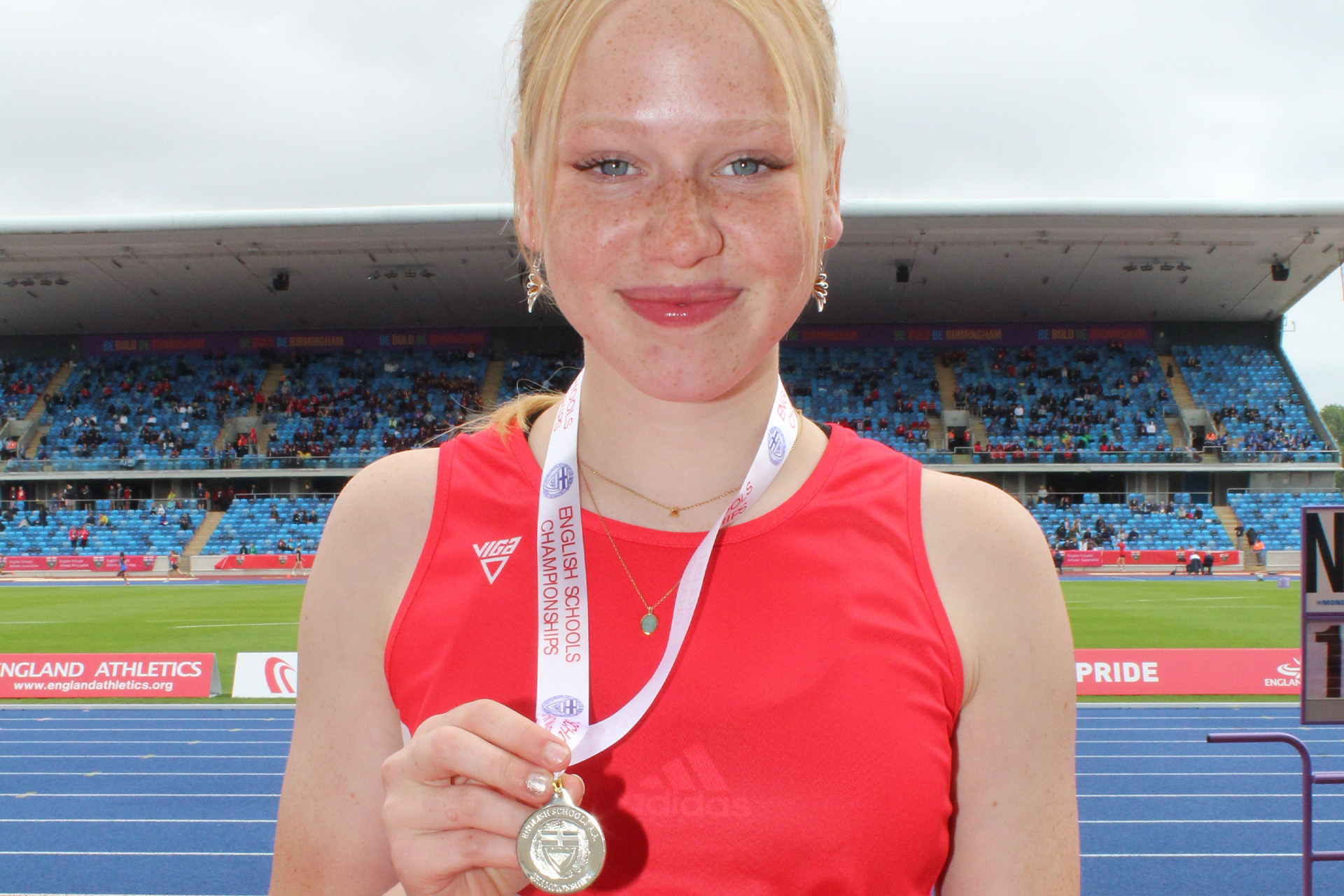 England School Athletics Championships: Year 9 Pupil Wins Medal
Abi McBriar, a pupil at St Swithun's has won a silver medal at England Schools Athletics Championships.
The year 9 pupil secured the medal in the Under 15s discus event.
Abi's family has a legacy in athletics, with her sister Erin having won the bronze medal in the same event in 2021, and taking fourth place in the Under 17's discus event this year.
Abi trains at Winchester and the District Athletics Club where she is part of the throwing team. Training two to three times a week, she focusses on strength and conditioning exercises.
In addition to discus, Abi represents the school in swimming and by running track, she was even part of the team that won the Girls' Team award at Winchester and Eastleigh District schools competition. 
Abi commented: 'I am grateful to St Swithun's for all their support in helping me prepare for the competitions this year.'