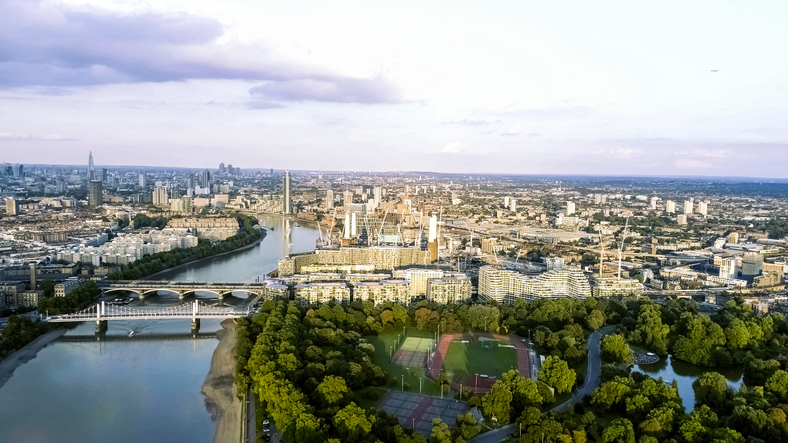 London's Calling
Close-knit, family-centred communities are encouraging parents to invest in London, says Anna Tyzack
A provincial childhood with ponies and a pool used to be considered the best a parent could offer their child, but the pendulum is swinging in favour of a London upbringing. Not only does the capital offer great schools, culture and vibrant communities, but many families are reluctant to cash out of the property market. 'If you trade out of Chelsea, you might never be able to get back into it again,' explains Mark Parkinson of Middleton Advisors.
So families are delaying the 'big move' until their children have left school, or opting to keep the London house and, when finances permit, buy something smaller in the country.
Laura and Tom Baker planned to move to live near her parents in Suffolk, but now they are going to stay put in Battersea, south west London. The area is changing thanks to the Battersea Power Station development, which features shops, restaurants, parks and playgrounds. They hope this will boost the value of their property. Meanwhile, their four children are happy at their schools, all of which are a ten-minute drive from their street. 'We thought long and hard about moving to the country, but in the end it made more sense to stay here,' Laura explains. 'The children are happy, they've made friends, and my husband and I can be at work in under 30 minutes. When the time is right we'll buy a weekend cottage.'
Some parents are reluctant to leave their close-knit, family-orientated neighbourhoods. Even in new developments, such as Battersea Power Station, there is a strong emphasis on family life with village halls, theatres, cinemas, nurseries and playgrounds. According to Georgia Siri, UK sales director of Battersea Power Station Estates, penthouses and loft apartments are proving popular with families who have previously been living further out of central London. 'They're turning the traditional model on its head and moving in to be closer to the action,' she explains.
Moving closer to the centre has encouraged families to put down roots in Chelsea and Knightsbridge, which means the area is becoming more family friendly with better shopping and fun restaurants. 'Despite its central location there is still a very strong sense of community and quiet residential streets – it's a lovely place to grow up,' explains Edward Corry-Reid of Aylesford International.
The streets between St Leonard's Terrace and Old Church Street, with their communal gardens, are particularly popular with families as they are within walking distance of schools like Garden House, Eaton House, Hill House and Knightsbridge School, and are close to the vibrant King's Road. 'As children grow older, the location gives parents easy access to the M4 and boarding schools such as Ludgrove, Sunningdale, Heathfield and St Mary's Ascot,' Corry-Reid continues.
For those looking for more space without making the big move, Richmond, Wimbledon, Barnes and Kew have always been attractive to families with their wide open spaces and excellent schools, including King's College School Wimbledon, Lady Eleanor Holles and St Paul's. 'Richmond, with its villagey feel, is the ultimate balance between city and rural life,' says Ashley Wilsdon of Middleton Advisors. Moving here from central London is less daunting than a move to the country.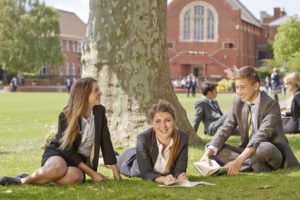 Houses with large gardens on Richmond Hill start at £2m but those in Kew cost less. It is also possible to pay under a million for a family house with a garden in nearby Twickenham. Laura Baker believes bringing up children in London has given her more quality time with them. 'We spend much less time in the car and we're making the most of all the exhibitions and concerts on offer. We enjoy the buzz of city life.'
Occasionally she worries about the lack of mud and fresh air, and her children's penchant for fancy cafés. 'But I'm sure it's just as difficult to encourage your children to play outside if you live in the country,' she concedes. 'And we have a rock-hard excuse for not buying our daughter a pony.'
Anna Tyzack is a senior writer at the Daily Telegraph and founder of Mumfidential.
READ MORE: City Schools: The Urban Advantage in Education