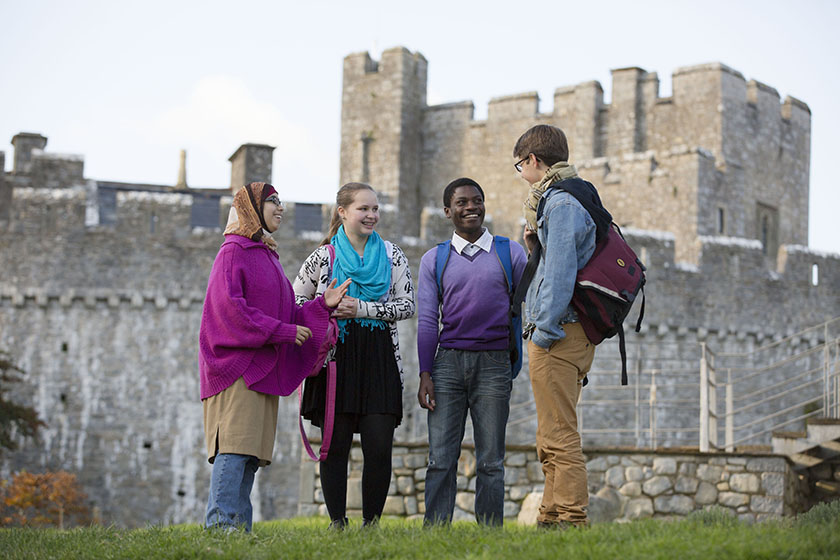 New Scholarship Launched at UWC Atlantic College
UWC Atlantic College is recognising the significant role young people play in their community with a new scholarship
Young people who make an outstanding contribution to their community will be eligible for the Lord Mountbatten Award.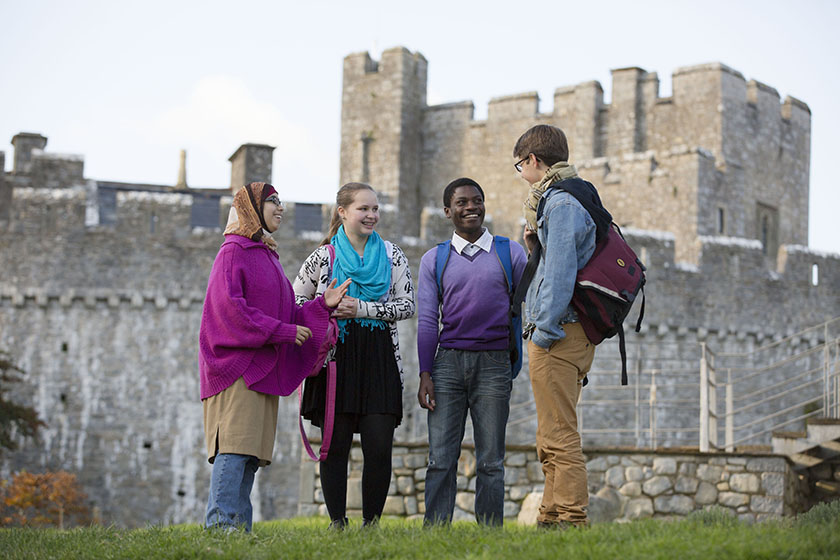 UWC Atlantic College's scholarship was created for young people from underprivileged backgrounds who make a big difference to their local community. It forms part of the school's mission to make 'education a force for peace in the world'.
Examples of outstanding community work may include volunteering time to local sustainability projects, working with disadvantaged members of the community, or helping to raise awareness of global issues and acting to address them within their own community.
The Lord Mountbatten Award offers UK pupils starting at Year 11 the opportunity to study alongside 350 students from 90 countries on a fully-paid scholarship.
The international IB Diploma sixth-form college, founded in 1962 by Kurt Hahn, prides itself on graduates who go on to make a difference through careers in politics and the not-for-profit sector. This includes Marg Mayne (Class of 1981) who went on to become the Chief Executive of Voluntary Service Overseas VSO.
Another renowned graduate is Welsh Assembly Member, Eluned Morgan (class of 1985), who came to the college from the Ely estate in Cardiff. She went on to become the youngest ever Member of the European Parliament at the time of her election in 1994. In 2011, Eluned was raised to the peerage and sits in the House of Lords as Baroness Morgan of Ely.
More recently, graduates include include Kainat Riaz and Shazia Ramzan. The students are friends of Malala Yousafzai who were with the Nobel Prize laureate when she was injured by the Taliban in Pakistan in 2012. The pair now actively support her international fight for girls' rights to education.
In April this year, a new scholarship named after another college alumni, King Willem-Alexander of the Netherlands. It was awarded to a student from The Hague who volunteered, alongside his studies, at a local non-profit food co-operative.
Lord Mountbatten
The college's founder, Kurt Hahn, a renowned German Jewish who had seen the persecution of World War II first-hand, wanted to transmit a spirit of mutual understanding to young people, helping them overcome prejudice and antagonism through living together.
Hahn envisaged a college educating boys and girls from different origins. The selection would be based on personal motivation and potential regardless of social, economic and cultural factors thanks to a robust scholarship programme. It was a vision he shared with British naval officer and statesman, Lord Mountbatten. An uncle of Prince Philip, Duke of Edinburgh, Mountbatten became the longest serving professional head of the British Armed Forces to date.
Like Hahn, Lord Mountbatten realised that the world needed to encourage the next, young generation to learn how to live at peace with one another. He recognised the potential of Kurt Hahn's tactic to create Atlantic College.
In 1967 the college developed into a movement, known as United World Colleges and Lord Mountbatten became the organisation's president. The new scholarship marks his outstanding contribution and looks for a new student to carry on his legacy.
Peter T Howe, principal of UWC Atlantic College, said: 'It is our privilege to name this scholarship in honour of Lord Mountbatten. He was one of the key architects of our educational mission in the early years. A mission which lives on today.
'The right candidate isn't just strong academically, but thinks globally and acts locally in their community. The scholarship enables us to give the most deserving students the opportunity to experience, and go on to share, all the rewards provided by a truly transformative international education.
'We'd encourage all students who dream of making a positive difference to the world they inhabit to explore how being part of our college of nations can help them achieve their goals. The Lord Mountbatten Scholarship Award is your chance to make them a reality.'
Applicants can apply here by Sunday October 15 2017.