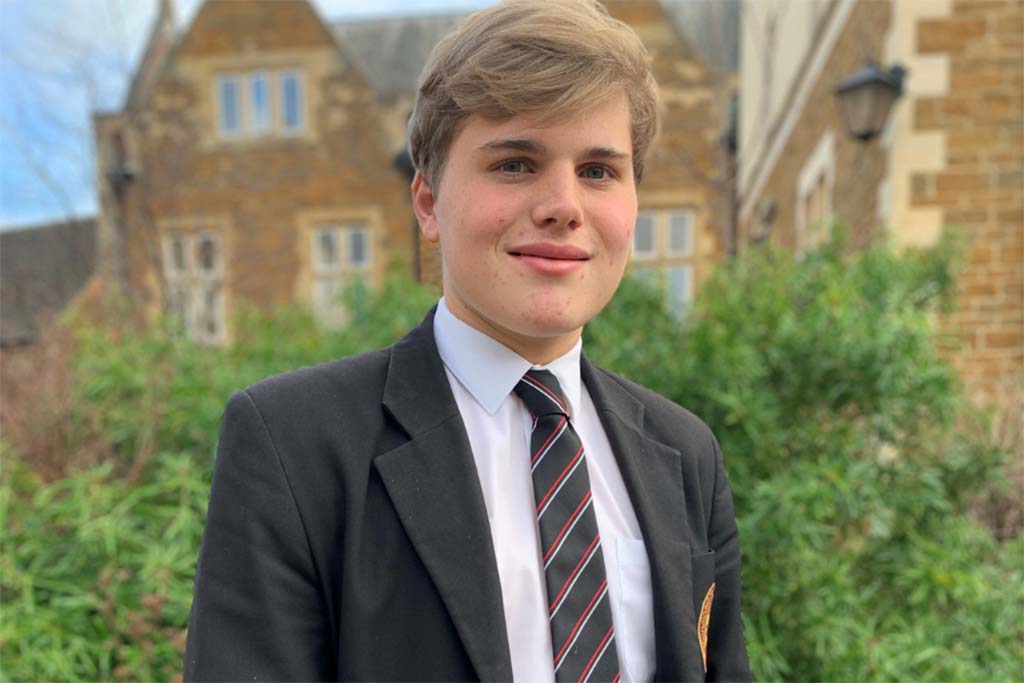 Oakham Boarding Bios: Dan
In continuing to provide a behind-the-scenes look at boarding at Oakham School, Form 6 (Year 12) pupil Daniel has shared his story of being an Upper School boarder.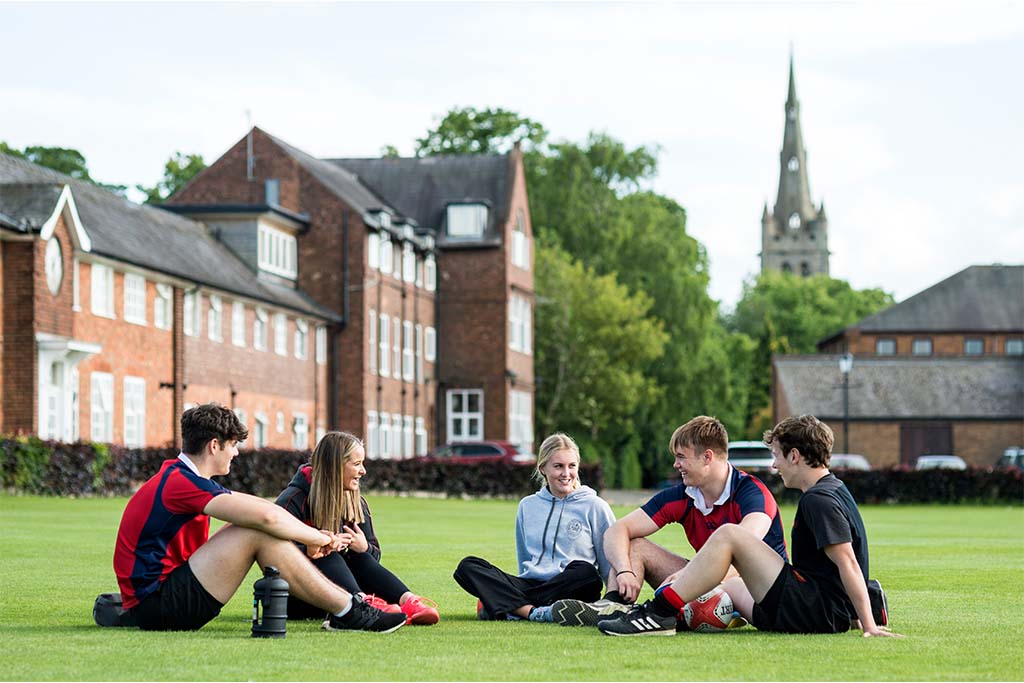 "My family live close by but boarding is the norm for me"
As a pupil who has been boarding since he was eight years old, Daniel has a lot of experience when it comes to living on-campus and getting the most out of school life. After being at a boarding school in Oxford, he made the move to Oakham School in Form 3.
Daniel's family live relatively close by in Derbyshire, but he has chosen to board. 
"My parents don't live too far away and actually work from home, but the school I went to when I was younger meant I had to be a boarding pupil if I was part of the choir, so it kind of came with my interest in music."
"I think after that, I found that I actually really enjoyed boarding, so whilst I could have been a day pupil at a different school closer to home, I wanted to continue my experience as a boarder."
Whilst boarding is very normal to Daniel, he still gets lots of questions from his non-boarding friends about his way of combining learning and living. 
"Boarding has become the norm for me, because I've done it for so long. I'm very used to it, but I probably struggled in my first year because I was quite young and it takes a while to adjust. Ever since then I've been fine with it and it's a very ordinary way of going to School for me now."
"I think some people see boarding as a bit of a weird concept, because they don't know how to feel about not being at home and spending your teenage years at school. People see that as the hardest part of boarding and it's usually something that fascinates people."
"When I talk to my friends and family who don't know much about boarding they're often fascinated and say they would quite like to do that because you're with your friends 24/7 and it sounds quite fun."
Despite Daniel having boarded for a long time, moving to Oakham School four years ago was still a big change from what he was used to. 
"Oakham School gives you an element of freedom that I hadn't experienced before, but I suppose this is something that has also come with age for me, as now I'm in Form 6 I'm able to do a lot more."
"Oakham's campus is also a lot bigger than my previous school where I was boarding with about 20 other people. Now, I'm in a House with 70 other people, which is very different but is also really good because there's such a variety of people and cultures that come into one place, which works well."
Getting to know peers from across the globe has helped Daniel to gain a broader perspective on the range of traditions, cultures and backgrounds, allowing him to learn more about the world and have a more diverse outlook. 
"I think living with different people from different backgrounds is really interesting. Living with people from overseas bring parts of their culture with them, whether that's through sharing food in the Common Room or using phrases and sayings that then rub off on other people."
"It's the small things that everyone brings with them into House that really adds so much more to the Oakham School community."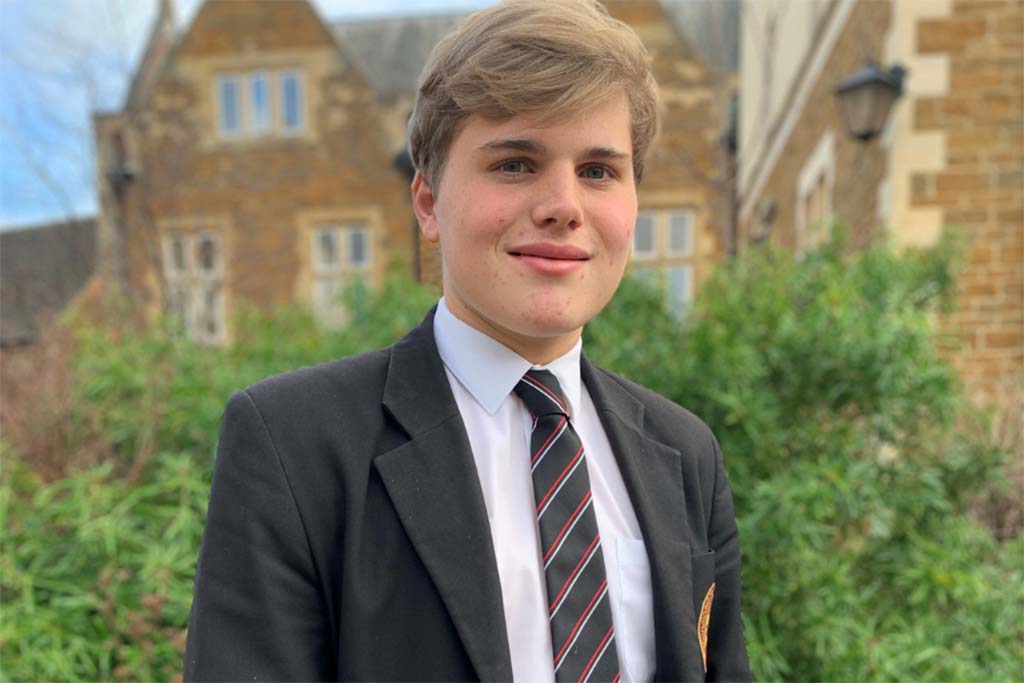 Sharing cultures works both ways, and Daniel enjoys sharing parts of his heritage as a UK boarder with international pupils. 
"It definitely does work both ways and I think a lot of people, especially pupils who are studying the IB Diploma, come to England to experience the culture and the English language."
"Whilst there are so many nationalities represented at the School, in my year group, I would say it's about a 50/50 split of UK and international pupils."
Oakham School's diverse offering was music to Daniel's ears.
"Oakham has a massive Music Department and it's so well integrated into the School that it's definitely one of the reasons I wanted to come here. The way Music is done at Oakham really sets it apart from other boarding schools and it's something that is very exciting to be a part of."
"I'm really passionate about music and have enjoyed taking part in a variety of concerts since I joined. It's so widespread here and keeps you very busy."
Other activities are also encouraged and nurtured at Oakham School. 
"I also love my sport. I did rugby last term and football this term so it's good that there are so many opportunities to try new things and to excel at different sports and activities."
"I mainly enjoy just being able to do things with people who are already at the School as everything is so close by and we can go and play matches and have a kick around when we want."
"On Sundays we go to the Astro which is really close to my Boarding House and we kick a ball around and get some fresh air. I think that's a really good thing about Oakham because everything is close together, but we still have a lot of space."
"I also really enjoy House swimming sessions and House football matches."
While he doesn't get homesick, Daniel keeps in touch with his family whenever he can.
"I'm sure they'd like me to keep in touch more! I try to keep in touch as much as possible though and we're always messaging each other even if it's just about little things."
"I guess being a boarder there are always little things that you'll miss out on with your family and it can be difficult when you can't see them face to face sometimes."
"I know a lot of my peers communicate really closely with their families and have lots of video calls, but I feel very lucky that I get to see my family a lot more than most as they still come to the School sometimes to watch weekend matches."
"I've never really struggled with homesick, but I can definitely empathise with people who it does affect more."
Boarding has helped Daniel make friends for life. 
"Within your House you have a different kind of friendship with each other, because you almost know each other inside out. You see their high and low moments and that's something that brings people so much closer together."
"I feel like I'm very close to some of my friends, because I feel like I've seen so much of their lives over the years and you're always there for each other in a way you can't be if you're just in the same classes."
Find out more about Boarding at Oakham School. 
See Oakham School's online listing here.