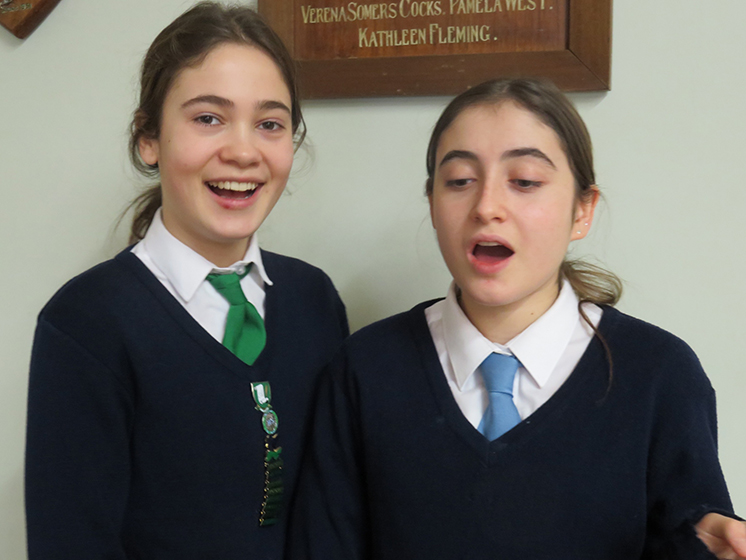 RIBI Young Musician Competition
The regional heat of the RIBI Young Musician of the Year Competition took place at Heathfield School, Ascot on Thursday 25th January.
Two young vocalists from Heathfield School competed in the nationwide RIBI Young Musician's competition last week. 
Talented vocalists fifteen-year-old Tansy Adam and sixteen-year-old Sophia Adderley represented Heathfield School, Ascot, at this year's regional heat of the RIBI Young Musician of the Year Competition. The competition took place in St Mary's Theatre at Heathfield School last week.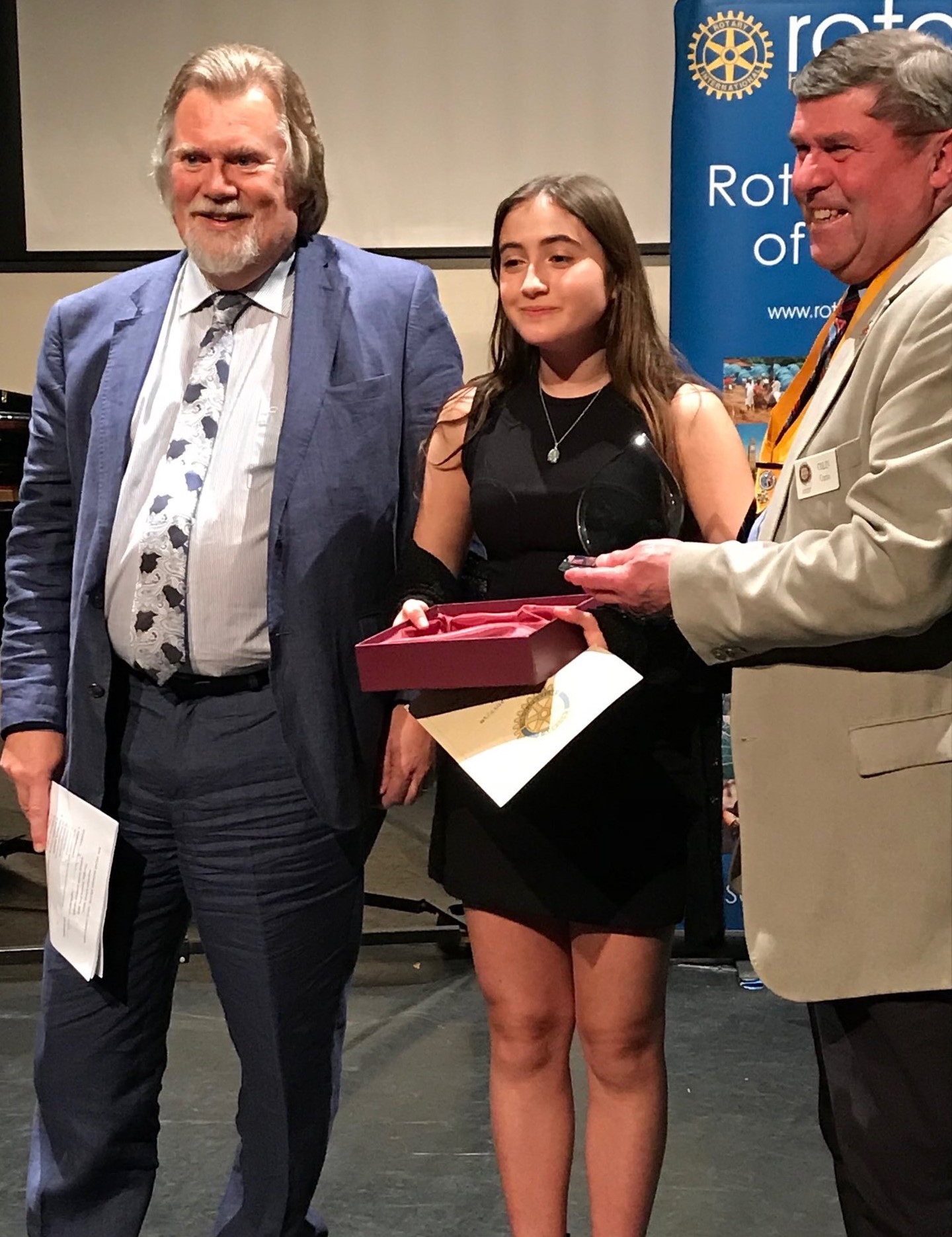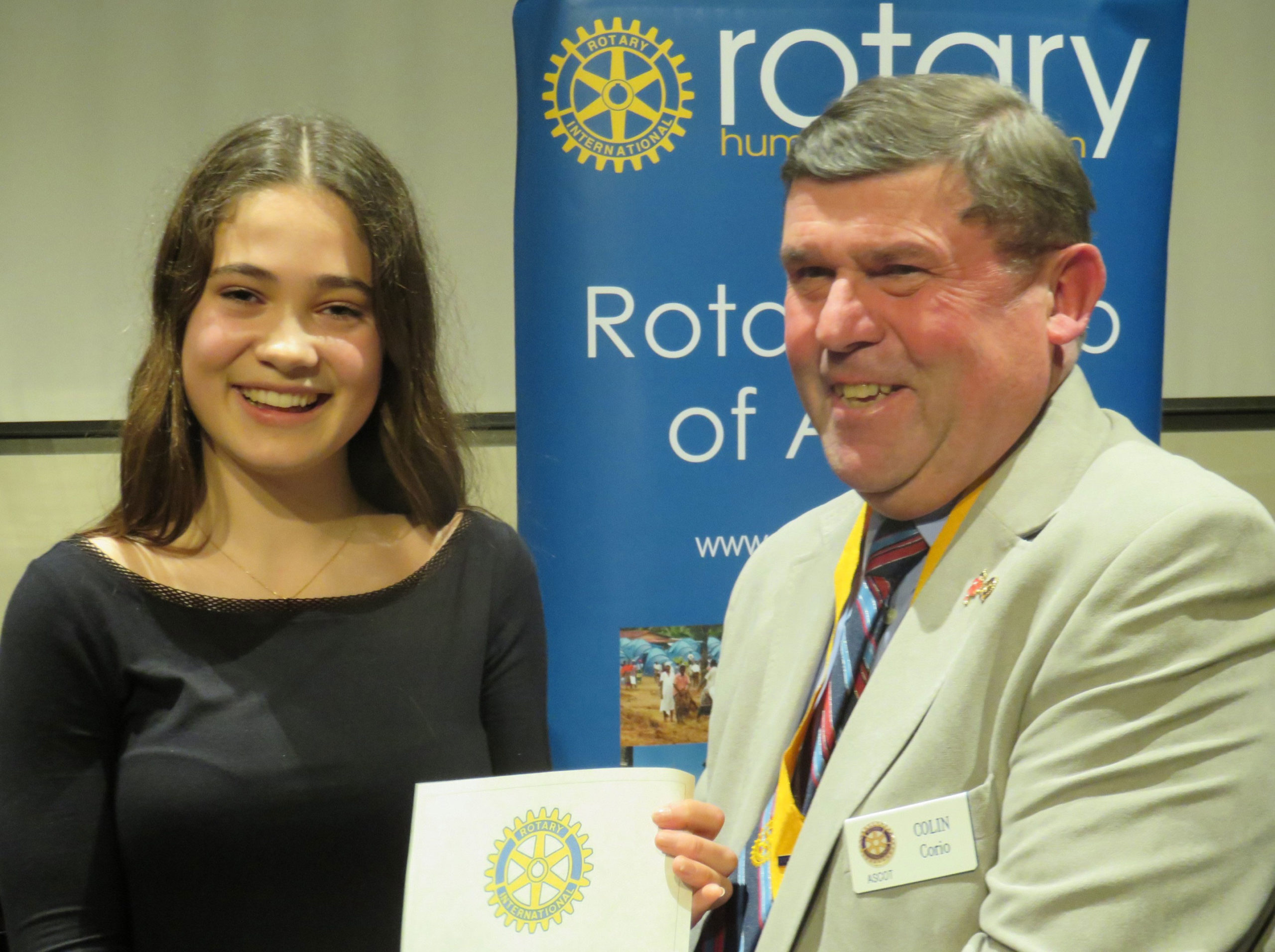 In this regional heat there were eleven competitors: five vocalists, an oboist, a saxophonist, a clarinettist, a violinist and two drummers from the surrounding area including students from Heathfield School, LVS, Charters School (Sunningdale), Claires Court (Maidenhead), Yateley Manor School, The Marist, Luckley House School and The Holt School.
The audience were treated to performances of a high standard from all performers, and Heathfield School's Tansy Adam triumphed as winner of the vocal class, qualifying for the district heat to be held on Sunday 18th March at St Joseph's College in Reading.
The full results are:
Vocal Class: Tansy Adam (winner, Heathfield School), Beau Thomas (runner-up, Charters)
Instrumental Class: Sarah Aizawa (violin, winner, Yateley Manor School), Kian Grayson (Drums, runner-up, LVS)
The RIBI Young Musician of the Year Competition aims to offer young people the experience of performing on a public stage and the opportunity to showcase their musical talent. In addition, it offers the performers a chance to receive impartial feedback and assessment of their performance by experienced adjudicators.
The Young Musician competition is one of seven competitions for young people organised by Rotary International in Great Britain and Ireland. The others are Young Chef, Young Photographer, Young Writer, Youth Speaks, Young Citizen Awards and the Technology Tournament. To find out more about these competitions and other opportunities for young people  visit www.rotarygbi.org.
We look forward to hearing the results from the next stage of the competition and wish Tansy the best of luck!