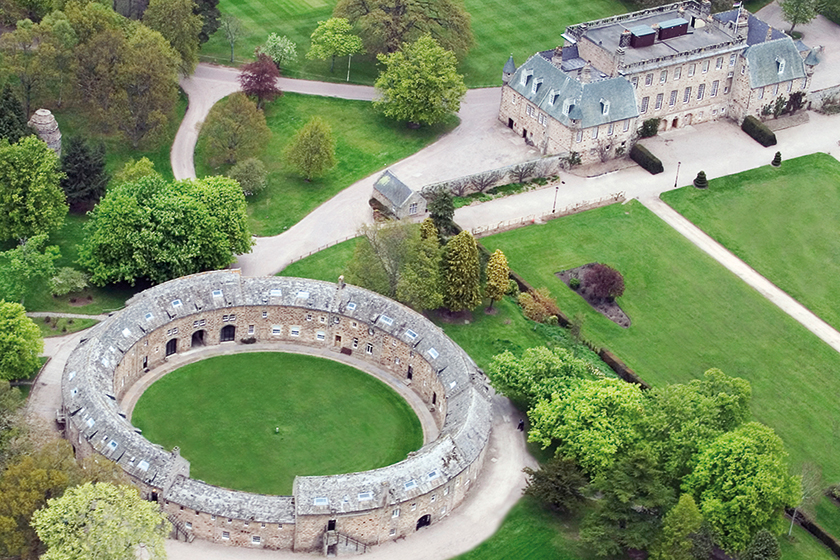 How Internationally-Minded are UK Schools?
Most UK independent schools are conscious of bringing up their pupils to embrace a global environment but some schools have always waved the international flag
Everything you need to know about Round Square, plus non-member schools taking an international outlook.
Just as parents had got used to the idea of mindfulness being a concept offered to help promote children's personal 'clarity, insight and understanding' within our leading schools, there's now another 'mind' buzzword: international mindedness. The concept was conceived by the Round Square group of schools, whose international and community-spirited educational policies were inspired by Kurt Hahn, the headmaster who founded Gordonstoun (HRH Prince Charles's alma mater) in the Scottish Highlands.
International mindfulness
'International mindfulness is intended to broaden the intercultural literacy and global understanding of today's pupils,' says Rachael Westgarth, Chief Executive Officer of Round Square, which has 180 member schools across the world. Apart from Gordonstoun, others include Wellington College, Milton Abbey, Cobham Hall, Felsted, and Abbotsholme. Their educational policies are guided by Hahn's ideals of international understanding, democracy, environmentalism, adventure, leadership and service. 'Pupils today are the i-generation, living in a world that has shrunk to the scale of a Skype conference call. We want to promote, collaboration, thinking and learning across countries and continents', she explains.
According to the Independent Schools Council's (ISC) 2015 census, the Organisation for Economic Cooperation and Development (OECD), which has 30 member countries, recognises that UK independent schools are 'amongst the best academically in the world and are increasingly preparing pupils to be successful globally', with its chairman José Ángel Gurría Treviño arguing that 'the best performing education systems internationally, provide the benchmark for success'.
Round Square schools have been thinking globally for years. This is reflected in their international conferences and  mentoring programmes, and in their intake. The schools often embrace as many as 30 to 40 different nationalities and well exceed the ten to 15 per cent foreign intake usually favoured by British schools.
Schools offering an international education
But they aren't the only schools to have signed up, at least nominally, to an international education. Sevenoaks in Kent is not an international school nor a member of Round Square but it is proud to offer an international education.
There are even a few prep schools boasting international connections. Cothill House, Oxfordshire, sends its pupils to Sauveterre for a term's lessons taught in French and Bruern Abbey School, Oxfordshire, sends its boys to Bruern South in the Dordoigne for a week every year. Other schools are catching up and their internationalism is recognised globally.
International campuses
Today, over 19,000 pupils are educated in almost 30 international satellite campuses abroad set up by schools such as Dulwich College, Harrow (famously international in its outlook), Sherborne School, Marlborough College, Wellington College, North London Collegiate, Epsom College and Bromsgrove School, with some very positive repercussions. Not only is it a way of subsidising bursaries back home but it provides a multitude of networking and learning opportunities for pupils, both home and away.
Prior Park College in Bath was the first co-educational Catholic school to open a sibling school in Gibraltar. The school cited the enhanced academic opportunities for our students, including academic exchanges, tours, summer school placements and the sharing of teaching and learning initiatives between staff.
Mill Hill, a leading boarding school in London, opened The Mount, Mill Hill International this term specifically to 'appeal to international parents who would like their own children to make the transition into the English system' within the UK's Capital. It recognises that international parents are buying into the British private system, drawn by a certain cachet, and into an education that is considered world class.
Which school?
ACS Schools
Some schools hang their hat firmly on the internationalism peg. The ACS schools in Surrey offer day and boarding options as well as an international education. They target the needs of business and diplomatic families passing through who need a transferable education, and appreciate an ethos of movement.
Marymount International School
Marymount International School, London, was the first girls' school to introduce the International Baccalaureate (where international mindedness is a particular byword) and has a vast network of Marymount named schools all over the world, all 30 committed to fostering 'a sense of internationalism and an understanding of the complex web of cultures that operates within it, says Karin Purcell, the school's development director. This equips children 'with the cosmopolitan outlook needed to compete and succeed in an international jobs market dominated by multinational firms,' she explains.
The American School in England
TASIS School, Surrey (short for The American School in England), is an equally internationally diverse school with more than 50 nationalities represented and has satellite schools in Puerto Rico and Switzerland.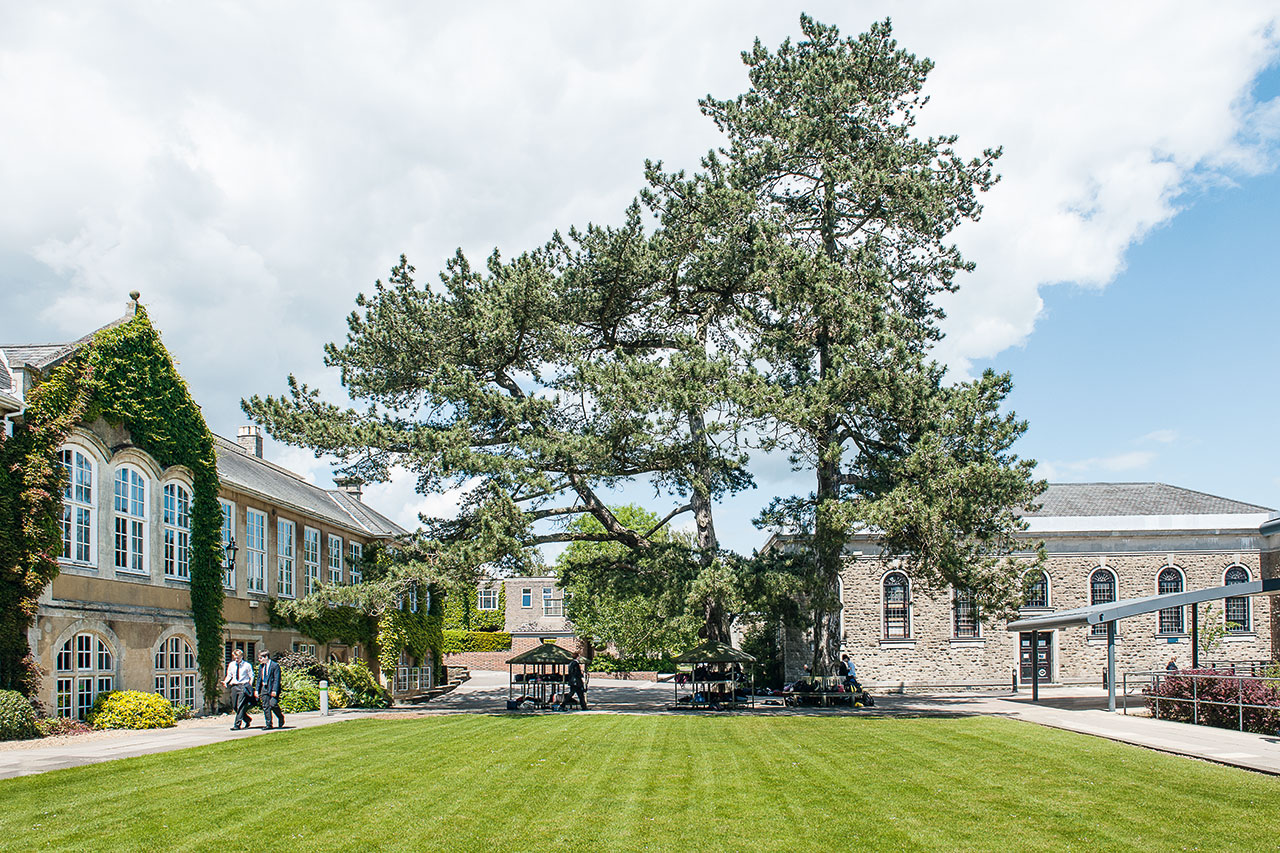 The buzzword at Sevenoaks School, Kent, is 'service'. Students develop maturity, confidence and a sense of community through service, say staff, which can range from teaching and playing with younger pupils at local primary schools, to visiting the elderly, working in day centres for disabled adults, or travelling to India or Romania to help with orphanages and poor children.
Pioneers of the IB for about 40 years, with an outstanding average 39.4 points to prove it. Over 30 different nationalities attend but they stress that they provide an international education rather than being an international school.
Whether setting out on a voyage aboard its 80-foot vessel, responding to calls in the volunteer fire truck or performing in a sell-out musical, the founding member of Round Square, a worldwide association of schools committed to educate beyond academic excellence, proves time and again that there's more to learning than paper qualifications and league tables.
Wellington College has evolved from a traditional British boys' boarding school into an innovative co-educational global leader, while retaining its ethos in all the right places. It's always been a sporty school, particularly in rugby, but now it has a strong academic record too, with 92 per cent achieving A*–B grades at A-level. The arts are excellent and, as if it wasn't busy enough, the school has also opened branches in Shanghai, Tianjin, and an academy in Wiltshire.