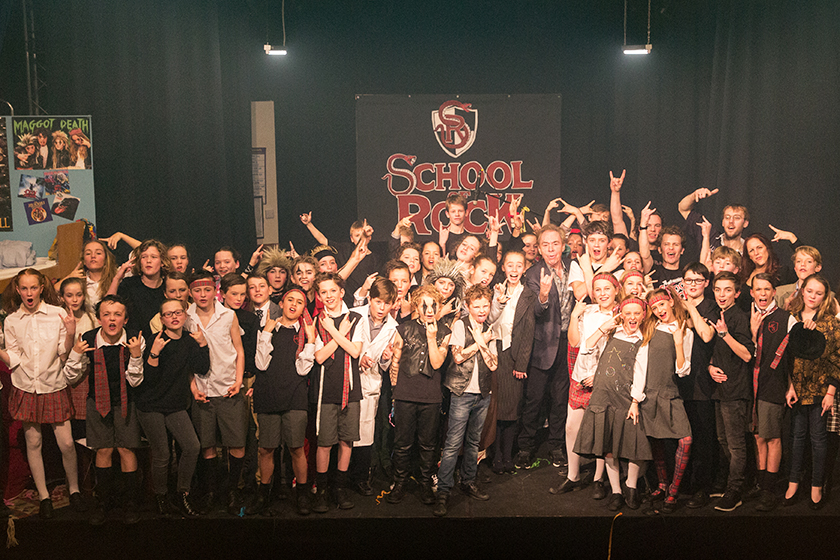 The First Prep to Perform School of Rock
'I pledge allegiance to the band...'
Cheam School in Headley was the first prep school in the world to perform School of Rock The Musical.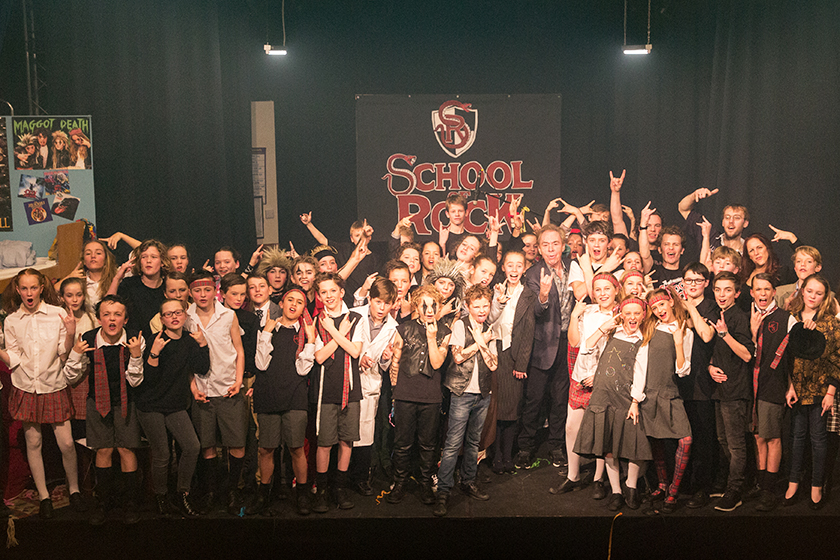 Last December, Andrew Lloyd Webber announced that academic schools in the UK and Eire can obtain the rights, free of charge, to create and perform their own productions of his latest hit musical.
Over 100 students from Years 7 and 8 auditioned for Cheam's school production with more than half of them performing solos of musical pieces learnt at home. Pupils rehearsed for two terms and took a trip up to London to meet the cast and crew from the West End, who offered advice on their roles.
Audiences packed out the Cheam School theatre for three nights of rock music and pryotechnics. The cast gave it their all, 'sticking it to the man' and 'pledging allegiance to the band' for the final night of the production, which was attended by the musical's composer, Lord Lloyd Webber. Can you spot him in the photo above?
Cheam's director of School of Rock, Charlie Ponder, said that 'this has been a truly whole school production and one of epic proportions and all that is left to say is, "Let's rock"!'