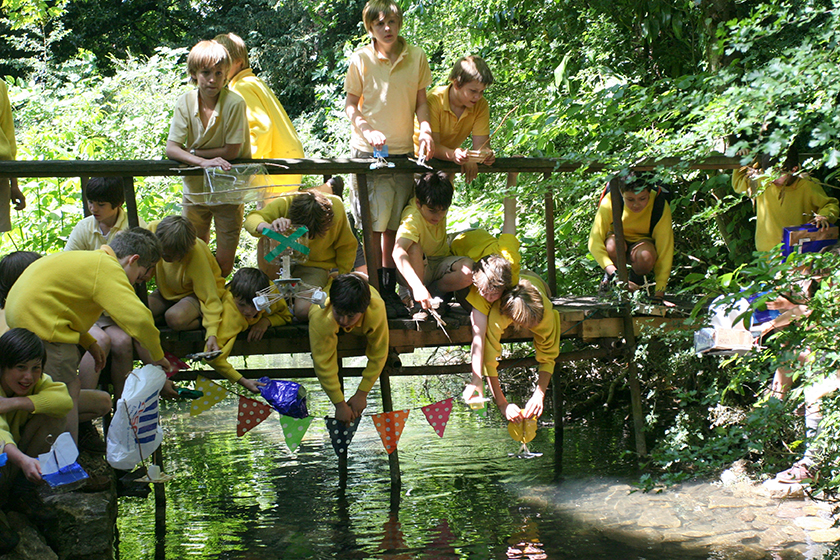 The Best British Schools for Dyslexia Support
Not all pupils are A-graders academically, but UK schools are outstanding at finding and nurturing hidden talents
The best schools for dyslexia come in all shapes and sizes. You just need to know where to look…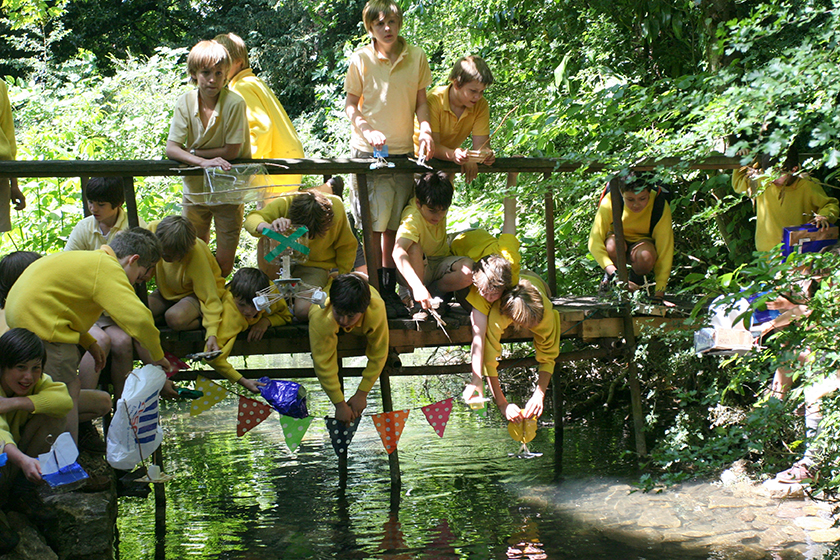 Parents would be deluding themselves if they imagined that every child could successfully enter one of the UK's highly academic selective schools focused on the very top universities. Even if they did, there is nothing more destructive to a child's confidence than to bump along the bottom. That does not mean, however, that less academic pupils cannot receive an excellent education, which will eventually bring them to a similar conclusion. There are many great UK independent schools which excel at taking children from a broader spectrum of ability and bringing out the best in them. 'Some of these are academic, with a strong top end, but they have a longer tail, and there are other less academic schools which are no less nurturing,' says Jim Hawkins, headmaster of the academic Harrow, which has a reputation for nurturing bright dyslexics. He continues: 'The measurable grade performance of a school isn't evidence of good teaching but is determined by how academically selective a school is. Some of the best schools are not selective but their "value-added" is exceptional.'
Best non-selective prep schools for dyslexia
John Floyd is the headmaster of Bruern Abbey, a non-selective but very popular prep school with around 100 boys near Oxford, which won the 2014 Tatler award for Best Prep School. It is defined by its USP: all its boys are dyslexic. Most of them arrive with limited reading and writing skills yet with small classes and deep nurturing by vocational teachers with a strong understanding of their remit, Floyd is able to send them out to a wide range of schools including academic ones like Eton, Harrow, Winchester and Charterhouse.
Floyd is very pro-Charterhouse, which recently sent a Bruern boy to read PPE at Oxford. 'Charterhouse is quite academic with some very bright children [Common Entrance requirement is a 60 per cent pass] but it is quirky, not necessarily sporty, and you don't need to be a classic all-rounder to get in,' he explains. Their sympathetic attitude to dyslexic pupils is exemplified in their pre-testing policy. 'We do pre-test but this can be delayed for dyslexic pupils because we recognise that they may develop later,' explains their marketing director, Annette McGivern.
Dyslexics are neither brighter nor less so than their non-dyslexic counterparts. So, for some of them, schools like Charterhouse or Harrow would be a step too far. Headmaster of Charterhouse, Richard Pleming explains: 'We are not afraid to take clever pupils with dyslexia or other specific learning difficulties who will be able to cope with our education. But we cannot offer the excellent specialist provision that many schools deliver for dyslexics.'
Best schools with learning support
Other schools recognise that non-academic pupils still have other talents to explore and nurture. Floyd cites Gordonstoun in Scotland. 'They have the tightest and most up-to-date literacy programme and high-tech modern thinking in learning support. This, along with their emphasis on team-building and outside activities, is excellent for building confidence and achieving results.'
Three schools dominate northern England and the Midlands with their 'longer tail' policy. Ampleforth, Uppingham (55 per cent pass rate) and Sedbergh pick up less academic pupils and help them to flower into bright, confident and motivated individuals. 'Ampleforth's achievement is strongly supported by their positive attitudes to learning and the exceptional relationships with staff,' said a recent ISI report.
In the south west, less selective schools include St Mary's, Shaftesbury, Blundells, Sherborne (boys and girls) and Prior Park. All are masters at bringing out the best in their pupils, sending them on as charming people with the confidence to succeed.
Non-selective school results
Traditionally, Milton Abbey was the destination for boys who did not get into Eton. Now it's gone co-ed and has found confidence in its métier as a non-selective school achieving exciting results. In 2015, a pupil was offered a place at Oxford.
New head Magnus Bashaarat arrived in 2014 with the perfect credentials (Eton housemaster, deputy head of Stowe) and is already thinking outside the box. 'We are academically enlightened when it comes to the admissions process. Difficulty with English or maths, or any other subject in the Common Entrance portfolio, shouldn't prevent a pupil from succeeding in subjects they find easier and enjoy more,' he says. In a revolutionary move, he defers GCSE retakes to a pupil's final year when they have an intensive revision structure. 'It works,' he says. 'They are older, more mature. Success in other subjects has boosted their academic self-confidence.'
Recognising the disproportionate number of pupils going on to become entrepreneurs, Bashaarat has embraced this as the school's USP, offering the broadest range of BTEC subjects in any independent school, including an Enterprise and Entrepreneurship BTEC course.
In a recent ISI inspection, Milton Abbey was judged as being 'highly successful in achieving its aim to enable each pupil to achieve their academic potential'. It is this ability to find that bright spark, nurture it and make it a defining force in the individual, which marks these schools out and provides an outstanding 'value-added' education.
Schools nurturing individual talent
Tucked away in Dorset, Milton Abbey traditionally took boys who didn't get into Eton. Today, its vibrant headmaster has taken that ethos and turned it into a triumph with an inclusive and caring atmosphere, offering vocational courses to suit all abilities and interests, and spawning numerous entrepreneurial successes. It is quirky, priding itself on its pigs, ferrets and beautiful architecture.
An academically selective but quirky school with a 'longer tail', and talented teachers expert at nurturing the individual. Their practice works brilliantly too – it has won trophies at the Model UN conference, the National Concert Band Festival and at the International Young Physicists' Tournament, to name just a few. There's an £18m building programme underway due for completion in 2020, so the future looks equally bright.
A 'school for all', with open entry and famed for its innovative support (all pupils have iPads). It excels on the sports pitch, where teams are feared and revered with facilities fit for champions – a huge sports hall, Olympic-sized swimming pool and excellent equestrian facilities. An £8m Millfield Centre for Enterprise provides boardroom-style classrooms for budding businessmen and entrepreneurs. Formidable with confident dyslexics.