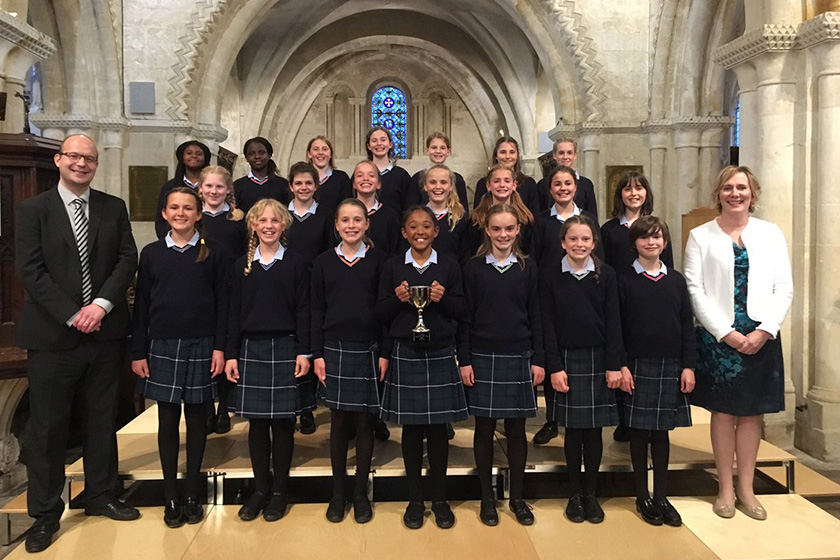 St Mary's Calne Crowned Choir of the Year
Sing when you're winning!
The junior choir at St Mary's Calne sang their way to victory at this year's Wiltshire Choir of the Year competition.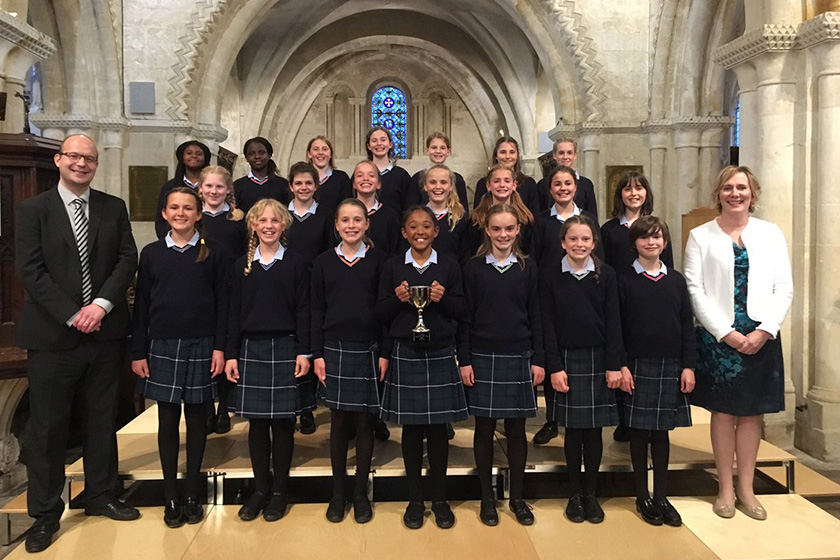 The 21 Year 7s comprising the junior choir at St Mary's Calne were delighted to be crowned the winners of the Wiltshire Choir of the Year trophy after working towards it for six months. After making it through the preliminary round earlier this month, they produced an even better performance in the final to secure the cup.
The county-wide event is open to school and youth choirs with singers under the age of 18. This meant the girls were up against some older pupils in the preliminary rounds as well as the final.
Conducted by Mr Chris Totney, the girls performed the carol So gentle the donkey by John Barnard, followed by a medley of songs from My Fair Lady by Lerner and Loewe. The four songs in the medley were: Get me to the church on time, Wouldn't it be loverly, On the street where you live and I could have danced all night.  The girls performed all the vocal items in both the preliminary heat and in the final.
The junior choir were commended by the judges for their excellent posture, clear diction and the quality of their communication and engagement. They appeared thoroughly involved in the characterisation of their songs with a strong sense of narrative, powerfully expressing emotion and singing some challenging harmonies at times.
Director of vocal studies, Mrs Bethan Dudley Fryar, was also at the event to congratulate the girls on their win.