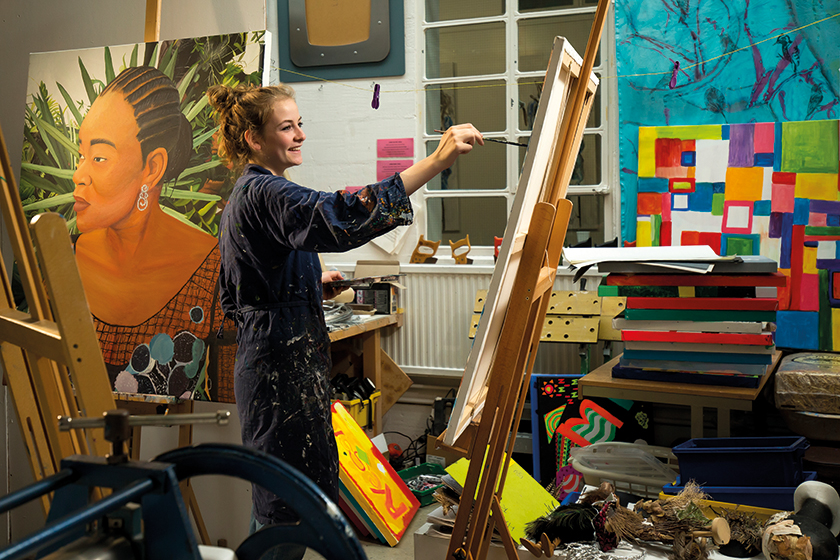 The Best British Schools Supporting the Arts
Patronage is not a new concept and neither are independent schools, but put them together and the impact can be electrifying
At a time when there seems to be constant cuts in funding, the role that independent schools play in supporting the arts is more important than ever, says Emma Love.
Schools are well placed to act as patrons, whether by financially helping emerging artists in the next stage of their career, providing a platform for well-established heavyweights to exhibit work in a different context within the wider community, or simply inspiring young minds to think artistically and outside of the box.
Leading schools supporting the arts
The Oxford Festival of the Arts, founded by then head of Magdalen College Dr Timothy Hands, a decade ago, attracted more than 20,000 visitors last year to over 100 events at 20 venues across the city.
'The festival is really the culmination of our outreach projects that run throughout the year,' says current headmistress Helen Pike, referencing a cricket-themed storytelling project with the local South East Asian community as one of the events planned for the forthcoming festival.
'It originally began as a celebration of the school's artistic potential but the partnership element has really grown. We're providing something distinctive with and for the city of Oxford that benefits everyone.'
Head of Norwich School, Steffan Griffiths set up the Young Norfolk Arts festival six years ago as a multi-art platform for young people. 'I came from Magdalen so I knew that such things were possible,' he recalls. 'We work with a host of organisations, from the Norfolk Country Youth Orchestra to Sistema, which transforms lives through music. We've built a coalition of the willing if you like, raising the profile and giving exposure to projects that were already happening through a very inclusive festival.'
Last year, events ranged from a screening of films at Norwich Cinema City made by pupils from Norfolk's secondary schools, in association with BBC Young Film Makers, to an exhibition of paintings and drawings by Year 10 pupils from three schools (including Norwich) at Norwich Cathedral, based on a workshop with local artist Alec Cumming.
Griffiths believes that giving children the opportunity to work on projects like these, with peers from different backgrounds, is a great way to harness creativity and lateral thinking. 'It's an enriching process. Any collaborations directly benefit our pupils: there's no sense in which we think we're giving more than we're getting. It's a two-way street.'
Parabola Arts Centre, which is owned by Cheltenham Ladies' College, hosts school performances, exhibitions and events. The PAC acts as a creative hub for the city's arts companies too, with rehearsal spaces, a video editing suite, a dance studio and foyer gallery for hire. It's a regular venue for the four Cheltenham festivals (music, jazz, literature and science) and the Cheltenham Youth Theatre, and in recent months it has hosted a bestselling exhibition of work by artist Gill Holloway (a former head of art at the college) and a performance of A Midsummer Night's Dream by Bristol Old Vic's theatre school offering free tickets for the public.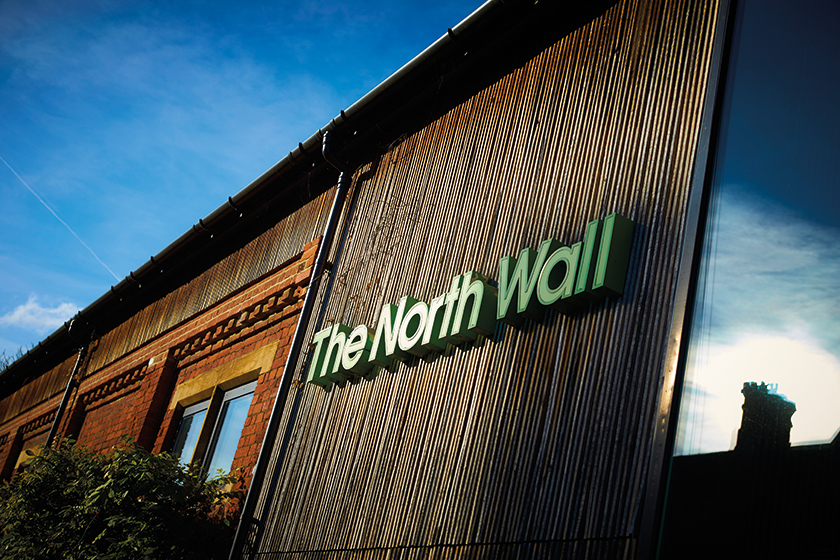 St Edward's School, Oxford, is the principal sponsor of groundbreaking arts centre The North Wall. Built on-site, on what was once the indoor pool, it has a reach that goes way beyond the school. As the Guardian theatre critic Lyn Gardner has commented:
'The North Wall is a crucial part of theatre's wider ecology, providing a platform for cutting-edge theatre that inspires both audiences and emerging artists. Without it, Oxford would be poorer and so would the whole of British theatre.'
Over the last decade the venue has gained a national reputation for championing new writing  and for producing plays by emerging talent. 'Broadly, our mission is about helping young artists and we are well positioned to show work that is thought provoking and really pushes boundaries,' says former artistic director Lucy Maycock. She cites ArtsLab, The North Wall's free programme of residential arts placements for young artists aged 16 to 25 as an example of how the school supports the theatre industry.
'We have two or three associate companies with whom we have developed a relationship, such as Theatre Ad Infinitum, to whom we offer space, accommodation and food. They are overjoyed because there is so little funding and we act as an incubator, helping them to develop their work.' The key, says Maycock, is to always start with the outward-looking question: 'How can we be useful?' Sometimes the theatre or visual arts programming serendipitously ties in with the school curriculum but 'everything we do, I see as educational'. This includes the programme of art exhibitions (there are plans to expand the gallery space), a highlight of which this year is 'Ken Russell's Teddy Girls' and Boys', exhibiting 50 photographs of London's youth culture taken by the British film director and being shown together for the first time.
The Sewell Centre Gallery at Radley follows the ethos of its founder William Sitwell who believed that art nourishes the spirit. The gallery, which shows six contemporary exhibitions each year, is used as an educational resource, not just for art but for all departments. 'Last year we had a big optical art show featuring work by Bridget Riley,' recounts curator Amanda Jewell. 'The science department brought the boys in to talk about optical illusions and the music department gave a lecture about popular music in the 1950s, at the time of Op art. Many of the works we show are borrowed from private collections so it's about making significant pieces of art accessible to the pupils but also to the public.'
Millfield School has its own gallery on site – the Atkinson Gallery, which was opened in 1992 by Shirley Atkinson, wife of CRM Atkinson CBE, who was headmaster and principal at Millfield from 1970 to 1990. Over the years, the gallery has shown work by art world stars such as sculptor Marc Quinn and photojournalist Don McCullin.
The Bryanston Today exhibition saw work by current pupils exhibited alongside the school's artistic alumni, including Howard Hodgkin and Lucien Freud. Not only did it showcase well-known artworks in an unusual context and promote the artistic capability of Bryanston, it was also an opportunity for budding artists to make new connections and be inspired. 'For students to be showing alongside a painter like Howard Hodgkin is such a unique opportunity,' says head of art Mike Owens. And in a neat link that demonstrates how the school continues to be involved with artists long after they've left, Bryanston bought a painting by former pupil Poppy Valentine Horden, which was shown at the Saatchi Gallery.
When it comes to schools acquiring work, Stonyhurst has to be the expert. The school has been collecting artefacts since the Renaissance and now has the biggest museum collection of any independent school (including old masters and medieval manuscripts). For curator, Jan Graffius, loaning these works to national and international art institutions increases their value as a learning tool. 'The works are part of British history and every time we lend them out we draw in a new audience,' she says. 'These objects tell stories about English Catholicism and they are really relevant today. You only have to look at the world to see where history is being forgotten and people are being persecuted because of religious intolerance.'