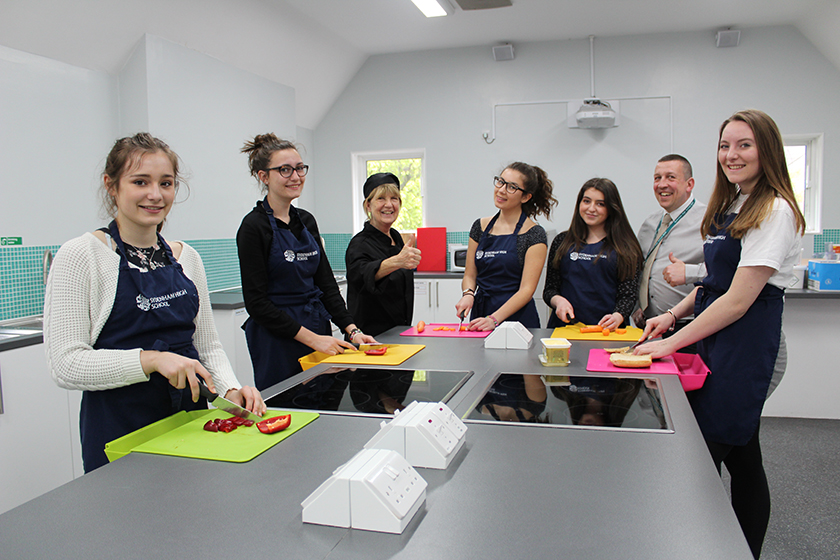 Pupils Design Innovative Chopping Board
The sixth formers' kitchen idea is a chop above the rest
A group of Year 12 pupils from Sydenham High and Dulwich College went through to the Young Enterprise Central London finals with their innovative kitchen product.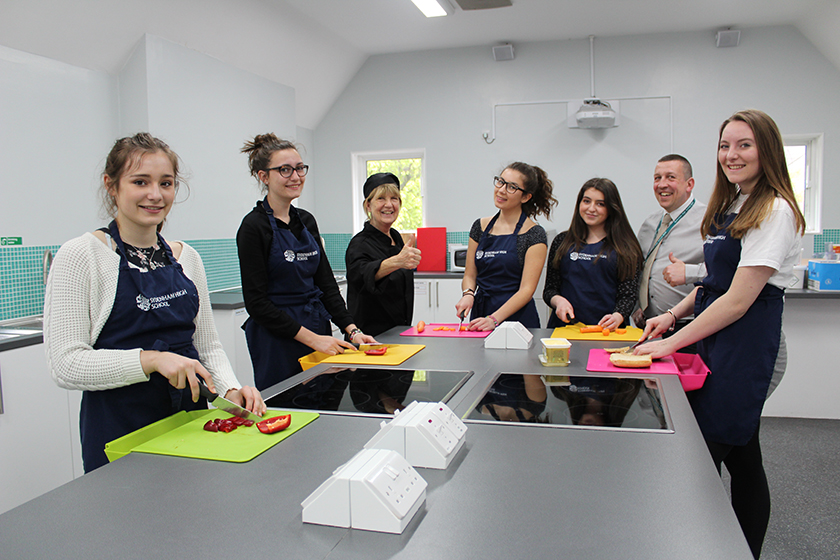 Lola, Jana, Melissa, Ella, Biba and Lauren, all sixth formers at Sydenham High, created the ChopAway board with colleagues from Dulwich College. The product solves the perennial problem of separating prepared food from waste and elevated the team to the Central London finals of the Young Enterprise competition. It also won the approval of Sydenham High's catering team, who have ordered four of the chopping boards to help them prepare the school's meals.
The team decided to design a chopping board with extra functionality after experiencing food preparation issues at home. After working through various different solutions, they came up with the idea of a detachable section. Prototypes were commissioned and market research conducted with friends and family. The team also tested product appeal and price points at Christmas fairs before a deal was struck with a supplier. The team raised the initial funds to pay for their stock by face painting at events and selling decorated T-shirts and sweets.
'It's been an amazing experience – from getting our initial funding to commissioning the prototypes and haggling with the manufacturer for the best deal to pitching our product in front of top business people in the Young Enterprise heats,' said Lauren Hare, who is ChopAway's joint-sales director. 'We've all learned a lot along the way including working in a team. And we're really proud of our product and seeing people use it.'
'I'm incredibly proud of the team and what they have achieved,' said Sydenham High's new headmistress Mrs Katharine Woodcock. 'Not only have they come up with an exciting and marketable business idea, they have been learning key skills which will prepare them for future employment.'
ChopAway has used Twitter and Instagram, as well as its website to promote their clever product. The group behind it have also taken the chopping board to stands at trade fairs, shopping centres and markets such as Spitalfields.
The ChopAway board comes in a choice of four colours: blue, green, pink or yellow and is available to order online. £11.99; chopaway.co.uk