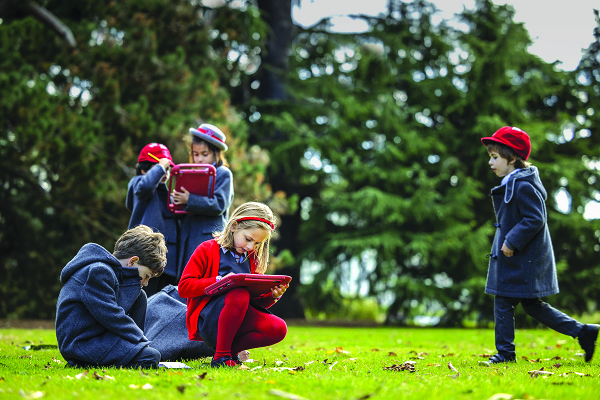 Address: 10 Broomfield Road, Kew Gardens, TW9 3HS
Website: www.broomfieldhouse.com
Founded: 1876
Number of Pupils: 180
Ages: 4-11
Fees: (termly) £2,570 – £5,210 (including lunch)
Head Teacher: Susie Byers
Religious Affiliation: Non-denominational
Entrance Procedure: Non-selective, date of registration but with sibling priority, Pre-Kindergarten is the main point of entry.
Contact: Dale Cash, Head of Admissions
Email: [email protected]
School Visits: Contact Dale to arrange a private tour
The Curriculum
A curious child will never be bored, and we offer a stimulating environment to help them discover what interests them. We prepare children for their future with skills which allow them to lead a life full of potential and make a positive impact in the world.
Games & the Arts
Specialist teachers for art, drama, music and sports, Spanish and computing. Games includes swimming and covers both individual pursuits and team-based games. There are many opportunities to perform in musicals, plays and concerts on our stage. Our art studio is filled with light and we encourage children to freely express their ideas.
Pastoral Care
Our staff support children in identifying the things that give them joy and to focus on these as a way of fostering a positive and optimistic attitude to life. We encourage children to appreciate their individual attributes as well as those of their peers. They are directly involved in building community through our pupil council and activities to bring children together across year groups. Our pastoral care and happiness programmes allow us to check on how our children feel and constantly review how to support them.
Recent Scholarships
Destination schools for 2021 class include City of London, Emanuel, Godolphin & Latymer, Hampton, Kew House, Kingston Grammar, Putney High, Radnor House, St Paul's Girls and Surbiton High.
Head Teacher's Philosophy
Curious Learners. Independent Thinkers. Happy Children. This is Broomfield's aim for the children in our care. They need to be happy and have fun in school so they are open to learning. We are a family and work together to encourage curiosity, creativity, courage and most importantly of all, kindness.
Outstanding Characteristics
Broomfield House benefits from a longstanding relationship with Kew Gardens, London's world-leading botanic gardens. A forward-thinking, broad curriculum taught by experienced teachers with a teacher:pupil ratio of 1:8. An extended enrichment offering with a range of before, during and after school activities. A strong sense of community grounding children in the values that make school a safe, happy place. An individual learning enhancement programme brings a bespoke focus to the learning journey. Generous play spaces and modern facilities: art room, music studio, theatre, gym, dining room and a new IT lab.
---
---