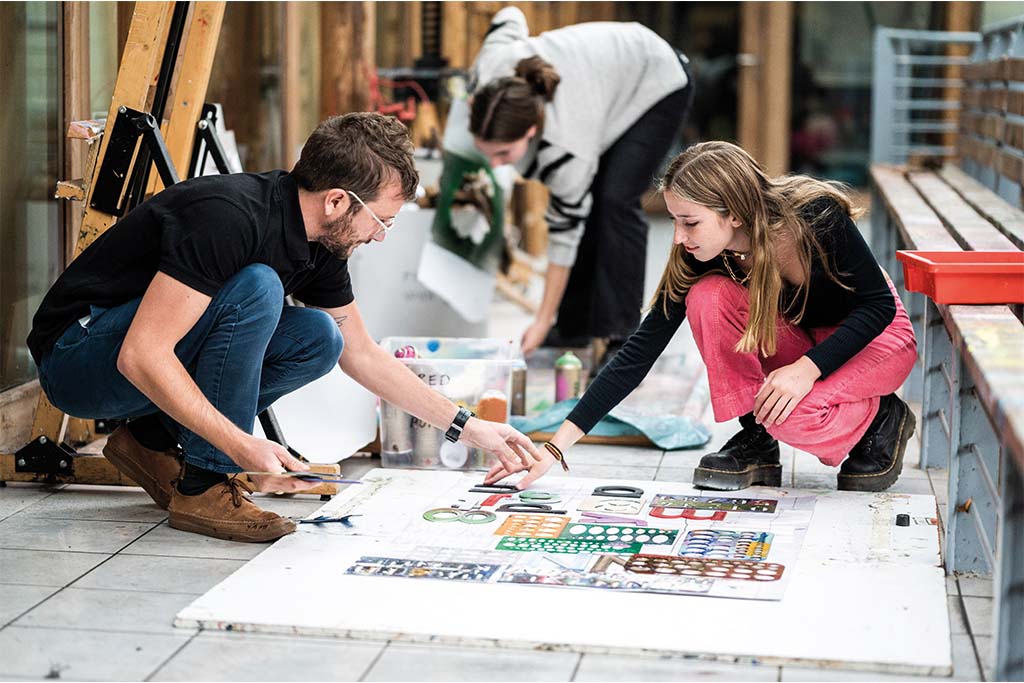 Address: Blandford, Dorset DT11 0PX
Website: bryanston.co.uk
Founded: 1928
Number of Pupils: 37 boys, 86 girls (prep), 376 boys, 311 girls (senior)
Ages: 13–18 (Bryanston Prep 3-13)
Fees: (termly) Prep Boarding: from £6,220 (dependent on school year); Day: from £2,893 (dependent on school year).
Senior Boarding: £14,450; Day (with bed): £11,850 ; Day (without bed): £10,350
Head Teacher: Richard Jones (MEd, BA)
Religious Affiliation: Church of England but all faiths welcome.
Entrance Procedure: For prep, assessment depends entry year. 13+, assessments and interviews. 16+, entrance tests and interview.
Contact: Edrys Barkham, Acting Director of Admissions; 01258 484 664
Email: [email protected]
School Visits: Group, individual and virtual visits during term time. To arrange a visit please contact the admissions team.
Watch the video to find out more…
The Curriculum
Alongside high academic standards and expectations, we provide an emotionally and intellectually supportive environment, allowing pupils to develop independent, creative, and unbounded thinking. We encourage innovation in all areas of the curriculum, passionately believing that it is not what you learn, it is how you learn. 
Games & the Arts
Bryanston is committed to breadth and stretch within the academic and beyond. Set in 400 acres of Dorset countryside and world-class facilities, we offer more than 100 ECAs and provide multiple opportunities for pupils to find their passions. 
Pastoral Care
Pastoral care sits at the heart of everything we do, and the Pastoral and the Academic integrate through the jewel in our crown, our one-to-one tutorial system. One-to-one tutoring starts in Year 6 at Bryanston Prep. The tutor guides each pupil in becoming responsible for their own learning and discusses their wellbeing and progress. At all times, they act as each pupil's champion and advocate. Our boarding, both in senior and prep, is firmly rooted in a home-from-home approach, offering full, day and flexi options.
University Places
Pupils apply to courses best suited to their strengths and aspirations, at a range of universities, prestigious music conservatoires and art foundation courses, as well as universities overseas. 
Head Teacher's Philosophy
Support one another, be kind to yourself and those around you. Looking beyond grades, we promise to set expectations for each individual pupil and walk alongside them to push and extend themselves. Our whole culture is based on creativity and unbounded thinking. Be curious and ambitious; be creative and intelligently challenge convention. 
Outstanding Characteristics
Together with Bryanston Prep, our shared philosophy 'The Bryanston Method,' matches each pupil carefully to a tutor, enabling the development of purposeful, curious, and well-rounded individuals. Bryanston is a place where children learn to love their minds, free their spirits, and find their mission.
---
---