Wondering where to go for an overseas get-away this spring? This is the perfect time of year to visit the Big Apple, says Lucy Tallon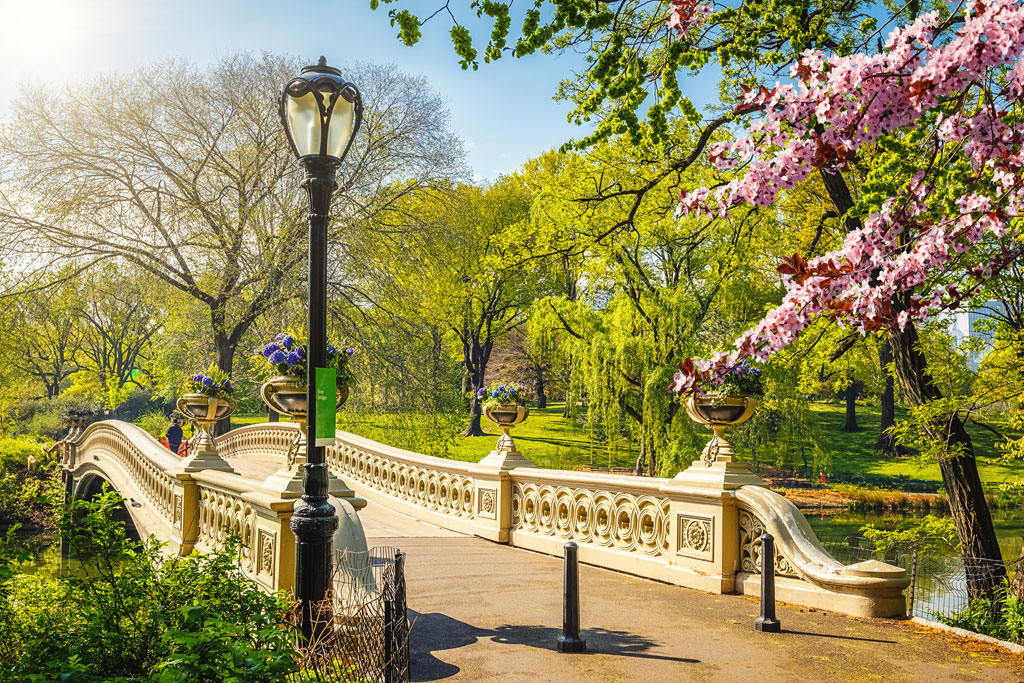 The Flight
First things first, here's a top tip to save your pennies (because you're sure going to need them in NYC) when flying to New York. Two words: Air India. It's cheaper than its British and American counterparts, and better than Norwegian, which is the other low-cost airline to have regular budget flights between London and New York. Why? Because you get free food and drink — including unlimited booze — and you fly from Heathrow (Terminal 2, which is the one with the best shops), as opposed to Gatwick. What more do you need?
The Broadway Show
Go and see the current smash that everyone's talking about — the musical Dear Evan Hansen. Even though it's expensive, it's worth every cent. Without wanting to give the plot away, it'll appeal to anyone with an interest in: teenagers feeling lonely at school, mental health, divorce, social media and white lies. So you might be surprised to hear that you'll laugh an awful lot throughout (as well as cry). It's already won six Tony awards, but that doesn't necessarily mean it'll transfer to London. See it while you can, even if you don't think you like musicals — it's life-changing.
The Cocktail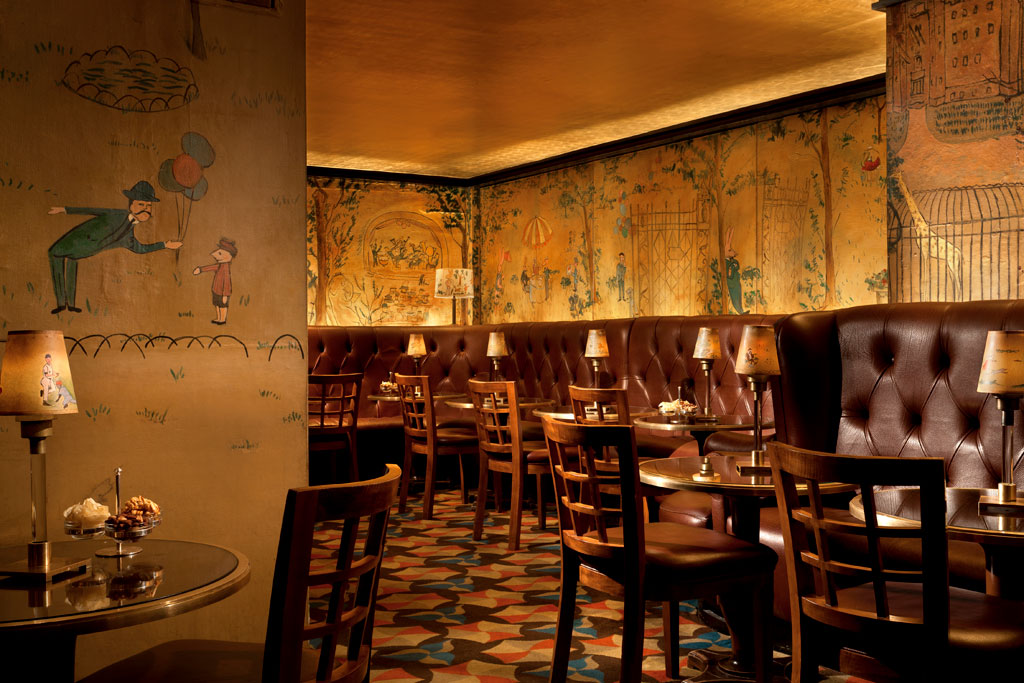 You'll probably need a drink after the show, and there's nowhere more spoiling, more old-school, more East-Coast elegant than Bemelmans Bar at the Carlyle Hotel. Order a martini or a diet coke, it doesn't really matter – you'll get five-star service in a setting that feels really special. The free nibbles are delicious, and regularly refilled. On some nights there's a chap playing the piano plus another one who sings, and while that might be out of place in other joints, here you'll find it charming. They even take requests.
The Walk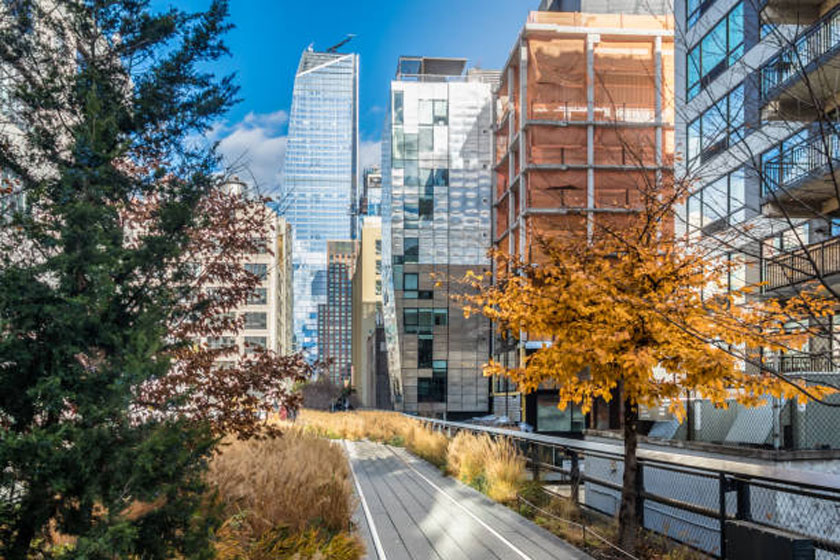 You can't beat the High Line in spring. It's a public park built on an historic freight rail line elevated above the streets on the west side of Manhattan. It takes about 45 minutes to walk the 1.5-mile route, or you can hire a bike. You can also pay to go with an expert who'll talk you through the park's history, design, horticulture and art. This time of year – when the sun's shining, the flowers are in bloom and New York feels particularly vibrant – is the perfect time to explore this part of the city and get some fresh air.
The Restaurants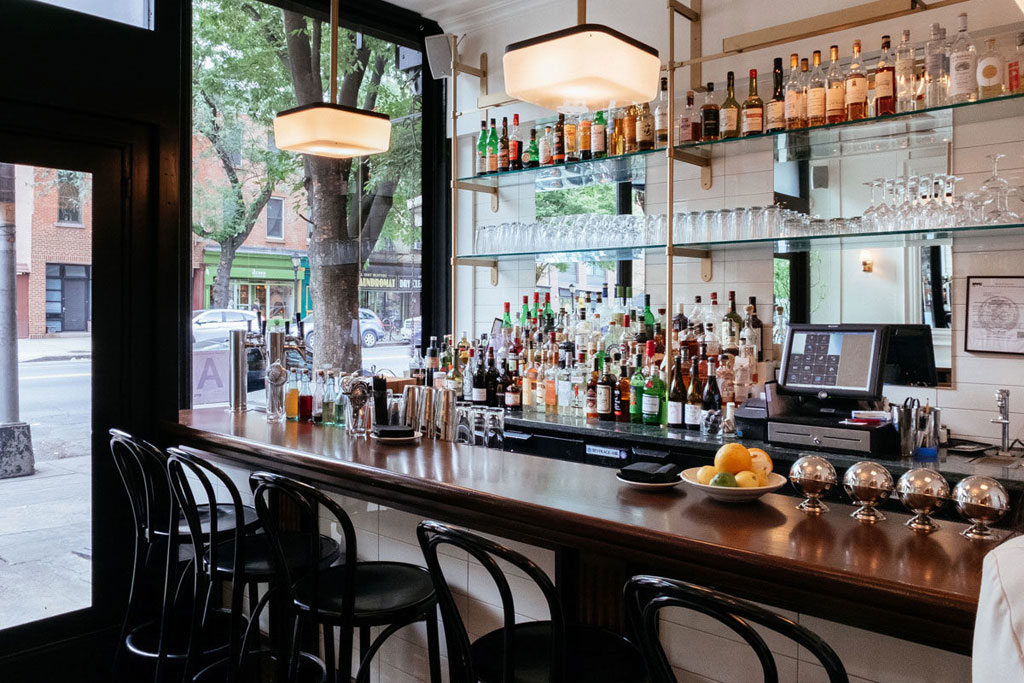 Check out French Louie in Cobble Hill, Brooklyn. It has a bistro feel, mixed with a New York diner vibe. The menu is French classics with an NY twist, i.e. plenty of oysters. The decor is stylish and soothing, the service exemplary, and the stand-out dish is the anchovy frites. Brooklyn is where everything's happening these days (apparently) but if you're nervous about leaving Manhattan, be reassured that Cobble Hill's not too far from the bridge. It's also not Williamsburg, which is the part of Brooklyn where all the hipsters hang out, and where restaurants can feel scarily cool if hipsterism isn't your scene.
Another hidden jewel is Sushi Inoue, Harlem's first Michelin Star restaurant. With a new Lincoln Centre opening, consider yourself in the know when this traditional, high-end sushi bastion takes the main stream by storm. Sit at the sushi bar and put yourself in the capable hands of the sushi chef's Omasake menu, featuring creative and traditional bites. Sushi Inoue's take on fish and chips is an absolute winner, plus a gorgeous fried oyster in a miniature pot of green tea soba noodles gets a standing ovation and the classic scallion and tuna roll is a must. Enjoy the little things: the towel to clean your hands and a lack of chopsticks to enjoy sushi the traditional way: with your fingers.
Experience Mexican food like a real New Yorker at Rosa Mexicano, Lincoln Center. If the A+ location doesn't get you in the mood, then one of the best interiors of all time might. Entering the restaurant, guests are greeted by a soaring ceiling of tiled blue with water gently trickling down and around small figurines of divers, affixed one after the other like a flip-book effect of a plunge. The guacamole is festively made on a cart that comes to the table, customized to the spice level of your choice. A hearty menu makes it difficult to decide between equally mouthwatering variations of classic tacos, tostados and enchiladas, plus an array of creative mains. The brunch menu features delights such as the 'Huevos Josefina': caramelized onion, chorizo, and potato with melted Chihuahua cheese and scrambled eggs layered on tostadas with mestiza crema and pico de Gallo.
The Clothes Store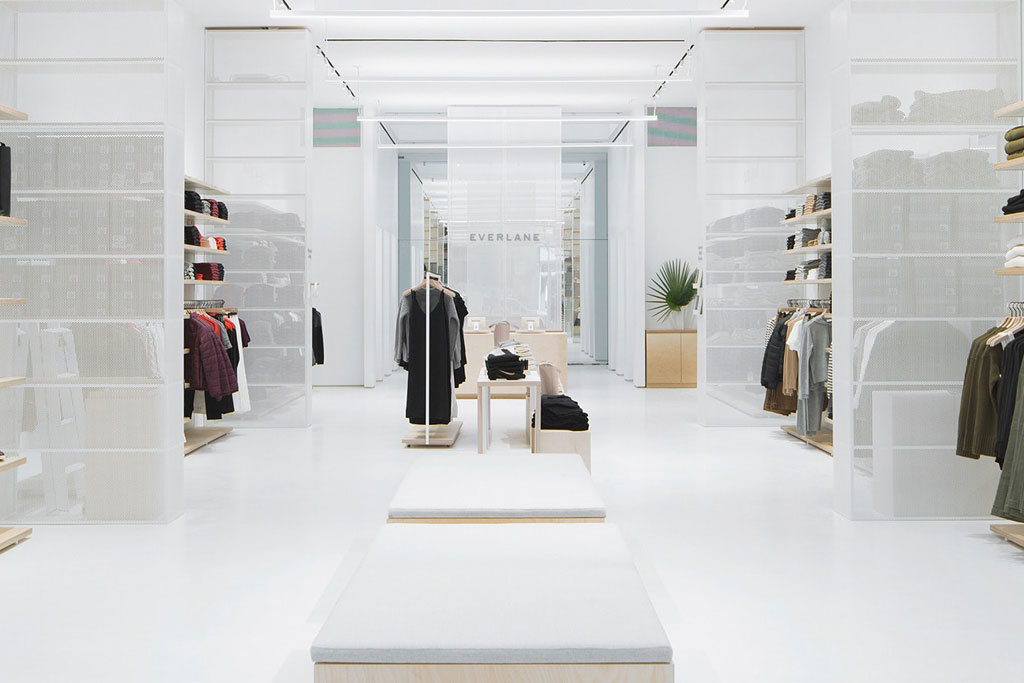 It's all about Everlane, whose first ever store just opened on Prince Street in Manhattan. This is an ethical clothing brand, which prides itself on its 'radical transparency' in maintaining standards in its factories. The quality of its products is seriously good. And because, until recently, it was only available by mail order, its prices are unbelievably good value. Top tip: order some clothes online before you fly to be delivered to your hotel, try them on when you arrive, and anything you want to return you can take to the store when you go for a browse in person. Meghan Markle has been seen sporting an Everlane tote bag, so if it's good enough for her…
The Deli
Dean & Deluca is like an American version of Daylesford — top quality food, for top dollar prices. There are four locations in New York, all in Manhattan, and the one on West 56th St has a cafe too. Their cheese counters are epic, and you can find all sorts of goodies to snack on or cook with. Spring brings some seasonal treats, such as divine Easter cupcakes and luxurious spring truffles. If you want to buy a really special Easter egg to take home as a gift, this is the place to go.
C&TH's Guide to Hot New Hotels for 2018
The Art Exhibition
Here's something a bit different. Instead of going to the Met like everyone else, why not visit Songs for Sabotage at the New Museum in Lower Manhattan. It's a mixture of art forms, including paintings, sculpture and cinematic works, intended to question 'how individuals and collectives around the world might effectively address the connections of images and cultures to the forces that structure our society'. Thirty artists from 19 countries across the world have taken part, and the majority of them are exhibiting in the US for the first time. It's thought-provoking, political and very of the moment.
The Liquor Store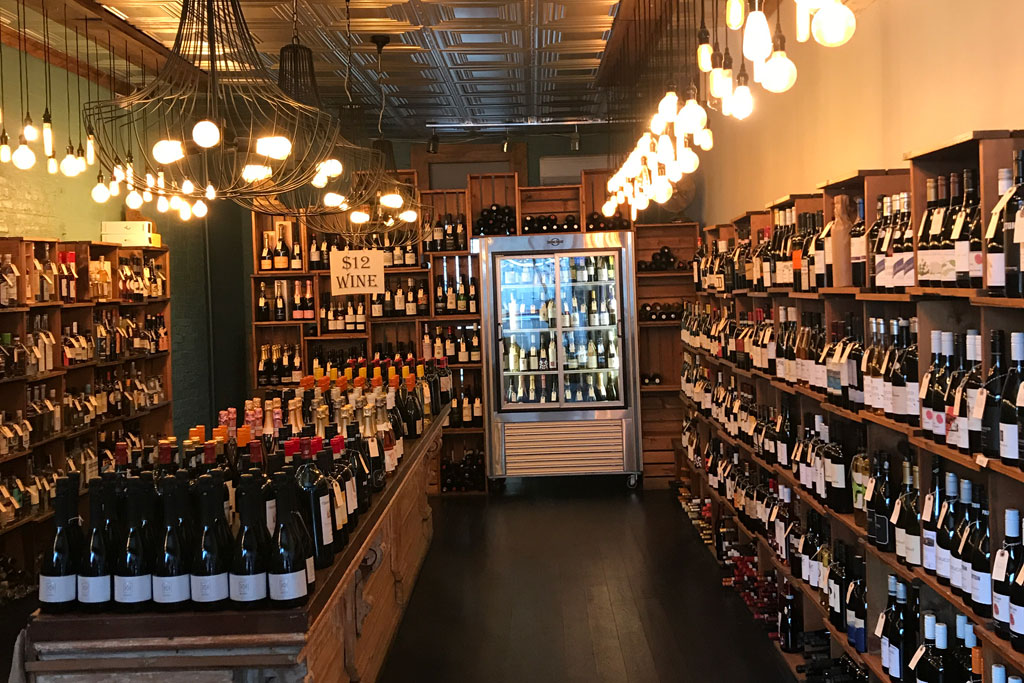 Liquor stores in America can vary enormously in the quality of their offerings. Often they're more like an off-licence than a proper wine shop, and staff sometimes know absolutely nothing about the few bottles of wine they're selling. As you can't buy wine or spirits in food shops in the US, you have to go to a liquor store. It's really very confusing for Brits. But you'll be in safe hands if you go to Bondi Wines & Spirits in Brooklyn. Run by an Aussie who truly knows his stuff, they have an excellent selection of wine, spirits, sake, bitters and cider.
The Tour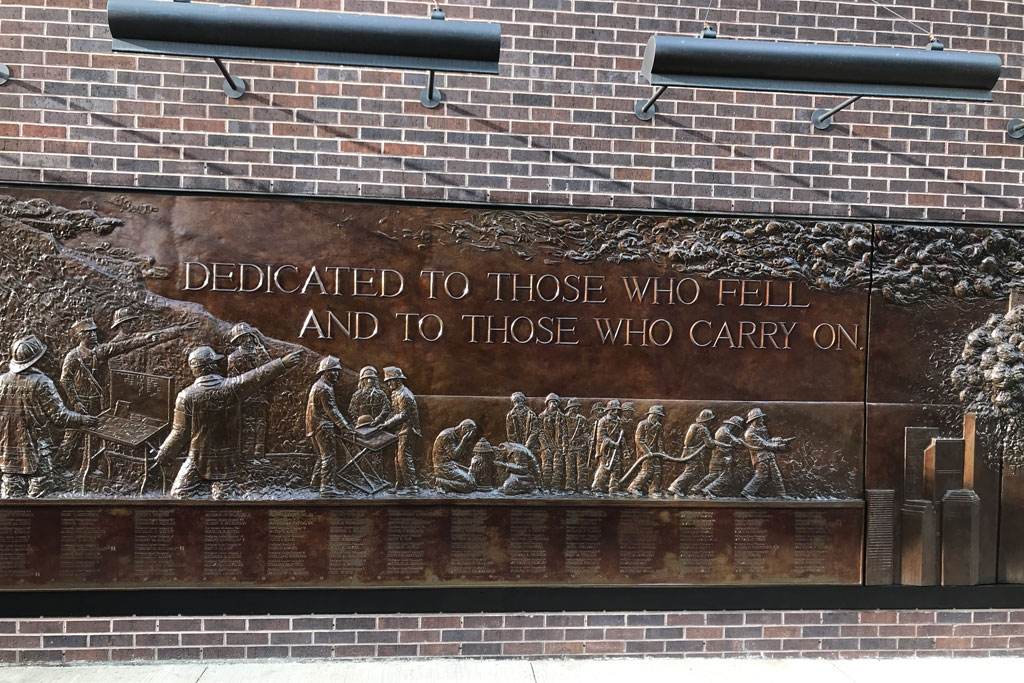 Spring is the time of year that's all about hope and rebirth. There's nothing more uplifting to do in New York than go on a guided tour of the 9/11 Memorial. It's moving, but it's not depressing. The guides are survivors, rescue and recovery workers, and Lower Manhattan residents 'whose healing is a testament to the perserverance of the human spirit'. When you get to the water fountain, you're invited to touch the names engraved beside it, of all those who lost their lives on that day or as a consequence of it. It's something you'll never forget.
The Spa
If the bustle of the city gets to you, or if you can come up with any other excuse for a spa day, then go for it at Haven Spa in Soho. Quiet, lush curtains, high ceilings and soft fairy lights punctuate a pervading calm. A wide variety of treatments leaves you spoilt for choice and spolit no matter which you choose.'The Bitch Massage' or 'The Geek Massage' might speak to you depending on your persuasion, but both are soothing without shying away from a the much needed release of pressure points. Another attentive treatment is 'The Hourglass', a firming, toning, and detoxifying wrap that combines plant extracts, caffeine, essential oils, and algae extract, and uses both hot and cold thermal agents to boost the smoothness and tightness of skin all over the body. Why not top it off with a quick manicure, which is top notch, natch.
MORE TRAVEL: 48 Hours in Beijing | 7 Cute British Staycations | 48 Hours in Colorado 
---