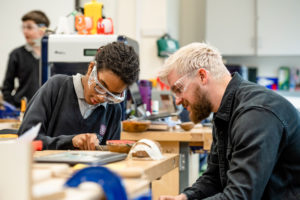 Address: Bishops Avenue, Fulham, London, SW6 6EG
Website: burlingtonhouseschool.com
Founded: 1998
Number of Pupils: 182
Ages: 7-19
Fees: £12,694 per term
Head Teacher: Koen Claeys
Entrance Procedure: spLD specialist selection process
Contact: [email protected]
Email: Christina Klaassen – [email protected]
School Visits: Two open days per term and individual tours are available after paperwork has been received.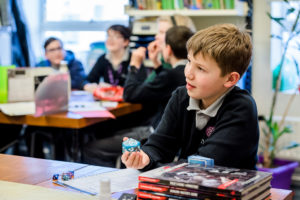 The Curriculum
At Burlington House School our curriculum is unique in its offering, being mainstream in structure yet specialist in nature. It provides pupils with unique learning profiles and personalised support tailored to their learning needs, alongside opportunities to unlock their strengths and thrive. Our all-through curriculum delivers a pathway to success for pupils from ages 7 to 21 across our Prep, Senior and Sixth-Form sites.
Games & the Arts
PE at Burlington House Prep School aims to create enjoyable and fun experiences by providing a wide and extensive range of sports and opportunities for exploration. The adventures we offer through play are aimed at creating engaging physical activities which lead to lifelong participation and are designed to have a positive effect on the health and wellbeing of our pupils.
Physical Education lessons are planned in collaboration with the on-site occupational therapy team. This allows all specialists to work towards individual needs of each pupil. Where possible, activities take place at specialised venues to facilitate certain activities.
Pastoral Care
Burlington House School provides educational needs support for pupils in a variety of ways, from targeted small group and 1:1 sessions, to in-class and therapeutic support assistance.
With highly qualified and experienced staff, our aim is to ensure that all pupils achieve their full potential regardless of any challenges they may face. We operate a school-wide commitment that all pupils are taught in a sold-friendly manner at all times, using various multi-sensory techniques and supported by assistive technology wherever possible.
We equip our pupils with the strategies, tools and confidence to work as independently as possible.
University Places
Burlington House Sixth Form has recently had pupils move on to prestigious university spaces alongside a robust and integrated work experience and apprenticeship partnership.
Head Teacher's Philosophy
'There's nowhere quite like Burlington House School. We're in the heart of London, but we relish the great outdoors. We raise proud young adults, as much as smart, gifted students. We learn with our hands, as often as we do with our heads. And we always, always teach with our hearts, whoever is leading the class or sitting at the desks. From our teachers to our chefs, our technicians to our therapists, we welcome you with warm, open arms to Burlington House School.'
Outstanding Characteristics
Burlington House School is a small school with big ideas. Our dedicated staff team have a shared belief – that pupils can and do achieve their maximum potential with us. We are a school of high challenge and high expectations, but even higher success. Our pupils feel supported throughout their entire time with us and as a result, they grow in confidence and develop into well-rounded individuals. Alongside the wide-ranging academic provision, specialist therapeutic support and outstanding pastoral care, we also offer an extensive extra-curricular programme combining trips and visit with adventure activities and renowned Duke of Edinburgh programme.
---
---