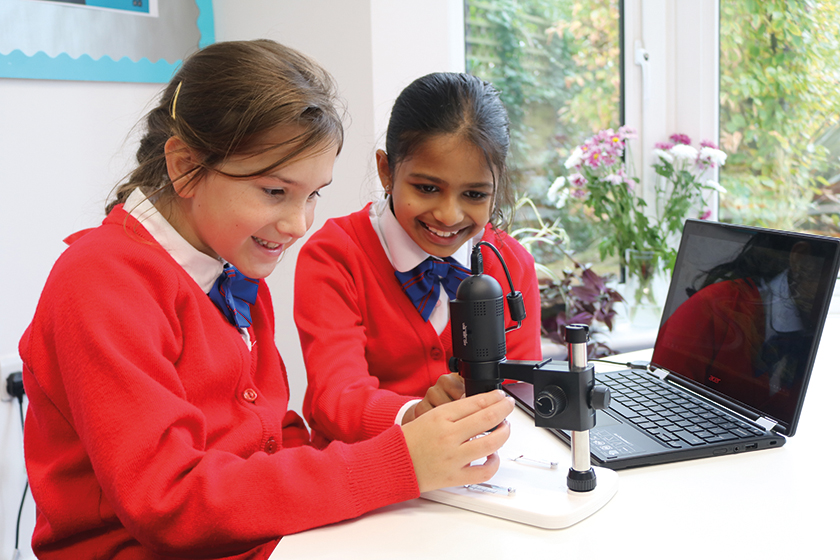 Address: 165-167 High Street, Hampton Hill, Middlesex TW12 1NW
Website: jackandjillschool.org.uk
Founded: 1951
Number of Pupils: 191 (Jack & Jill)
Fees: £4,017 per term
Ages: 7–11
Head Teacher: Mr Nick Hitchen
Religious Affiliation: Christian
Entrance Procedure: Entry from Year 3 by academic assessment.
Contact: Ms Sam Mellins, Registrar, 0208 8987310
Email: [email protected]
School Visits: Tours with Mr Hitchen. Please contact the registrar.
The Curriculum
We teach a rich curriculum based on our understanding of how children learn. We run a rigorous preparation programme for grammar and independent school examinations at 11+, and we are specialists at teaching Science, Technology, Engineering and Mathematics (STEM).
Games & The Arts
We are passionate about competitive sport, music, art and drama. Our permanent home, a three-storey Georgian building, is adjacent to Bushy Park and the Little Gym, and includes a performance studio for dance and drama.
Pastoral Care
Clarence House is a 'home from home': a small school offering outstanding pastoral care. We meet the needs of modern working families, with a full mini-bus service, a breakfast club, and an optional after-school programme, which includes sport, societies and a homework club.
Scholarships available
Scholarships worth up to 50 per cent remission of fees are offered based on performance in our entrance assessments.
Head Teacher's Philosophy
When a pupil creates something truly excellent they are transformed. Mediocre work, 'just good enough' work, no longer seems quite good enough. At Clarence House we teach fewer topics in greater depth, giving out girls the opportunity to create multiple drafts and polish their work until it shines. And we are passionate about teaching every Clarence House girl that the key to excellence is any field is grit: hard work, perseverance and a willingness to respond to constructive feedback.
Outstanding Characteristics
We are a small school, meaning every girl receives individual attention
We are a STEM. specialist, with a dedicated science laboratory and a 'maker space' for building models, robots and prototypes
We focus on developing grit
---
---