Eaton House The Manor & Eaton House Belgravia Nursery Schools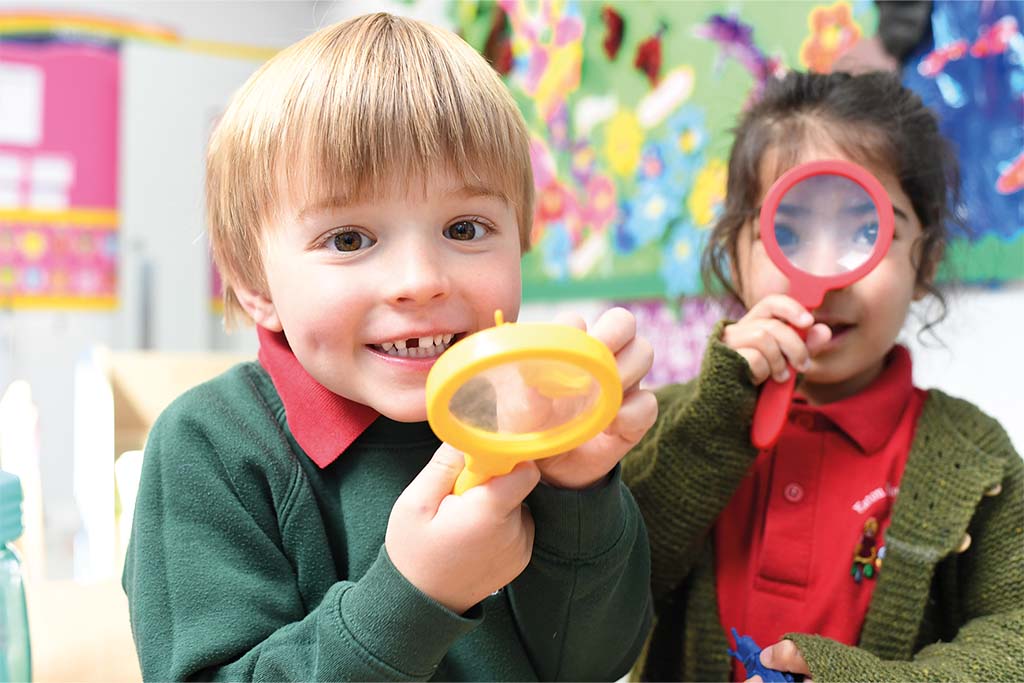 Address: 58 Clapham Common Northside, London SW4 9RU & 3-5 Eaton Gate, Belgravia, London SW1W 9BA
Website: eatonhouseschools.com
Founded: 1993 & 2017
Number of Pupils: 64 in total
Ages: 2 – 4
Fees: (termly) from £640 for one afternoon to £3,665 for five mornings. Costs vary with time slots.
Head Teacher: Roosha Sue (EHTM); Graeme McKirdy (EHB)
Religious Affiliation: Non-denominational, Christian ethos
Entrance Procedure: Non–selective 
Contact: Sam Feilding, Head of Admissions, 020 3917 5050
Email: [email protected]
School Visits: Book Open House tours online at eatonhouseschools.com, or via [email protected]
The Curriculum
An ISI Report in 2022 rated Eaton House the Manor 'Excellent'. Our nurseries are a constant hive of activity where children are happy, busy and curious to learn. Every child is challenged at their own level in a kind and caring atmosphere and the sky is the limit. Individual and small group work allows both nurseries to constantly assess each pupil's individual strengths. There are many activities on offer, from sports and swimming to IT, drama and design in our brand new state-of-the art nurseries.
Games & The Arts
At the Manor, large wooden blocks and sand and water develop fine and gross motor skills, with free flow out into the playground that allows children to play in an inviting space. At Belgravia, children enjoy a dedicated, educative environment in a wonderful mansion house nursery. All children take part in our annual Nativity.
Pastoral Care
'Pastoral care is extremely strong, 100 percent rated it excellent or good' – Cappco. Each child is supported and encouraged, gaining independence and confidence. When children leave our nurseries they are fully prepared for school at 4+. This allows them an easy transition to Eaton House Belgravia Pre-Prep and Eaton House The Manor Pre-Prep.
Recent Scholarships
An impressive number of scholarships in 2021, including 13 Scholarships and Awards including an Academic Exhibition at Westminster and the Cowdrey Sports Scholarship at Tonbridge.
Head Teacher's Philosophy
Roosha Sue (The Manor Nursery): 'My philosophy for our nursery is for every child to settle in, be happy and treated as unique. Our pastoral care is second to none. We hope that all of our Cubs and Bears are excited and curious to learn through being exposed to a variety of experiences, from cooking, yoga and pottery to languages. Our children leave school-ready, confident and eager to continue their learning journey.'
Graeme McKirdy (Belgravia Nursery) says, 'I believe that nursery should be a 'happy place' where children have the freedom to explore and discover. They should be encouraged to take risks to achieve their full potential.'
Outstanding Characteristics
Easy transition to Eaton House The Manor Pre-Prep for the boys and Eaton House The Manor Girls' School for the girls. At Belgravia, boys are well prepared for Eaton House Belgravia Pre-Prep and girls for Eaton House The Manor Girls' School. We empower children to be happy, independent and curious learners, and we aim to have your child completely 'school ready' when they leave us. Children are unique and so is their learning journey. Eaton House The Manor and Eaton House Belgravia Nurseries are part of Eaton House Schools and the Dukes Education family.
---
---