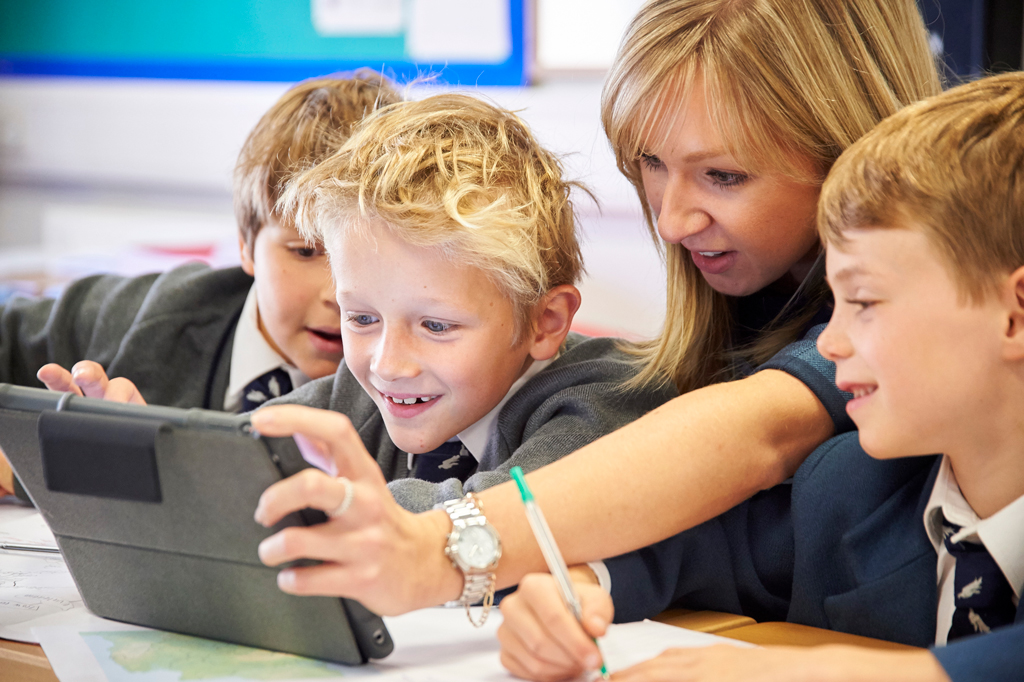 Address:  41 Kew Foot Road, Richmond TW9 2SS
Website:  www.falconsprep.co.uk
Founded: 2008
Number of Pupils: Maximum 200
Ages: Boys aged 3 – 13 years. Welcoming girls 3+ in Lower school
Fees: Competitive (inclusive of trips, resources, food and many after-school clubs)
Head Teacher: Miss Olivia Buchanan, BSc, PGCE, MEd
Religious Affiliation: None
Entrance Procedure: Non-selective. Students are invited to a taster day. Recent school report and reference also considered. 
Contact: 020 8948 9490
Email: [email protected]
School Visits: Open Days and private tours are available year-round. To book your place: [email protected]
Find out more on their Linktree: https://linktr.ee/falconsprep
The Curriculum
Our motto 'learning with adventure' stems from a passion for renewal, reinvention and stepping out of your comfort zone. An education at Falcons is for life; inquisitive minds are nurtured from an early age to stimulate a life-long love of learning. 
Games & the Arts
We have a science lab, access to professional pitches, a purpose-built art studio with kiln, an innovation hub as well as our own Forest School. We want our pupils to learn outdoors, play, explore and delve into the various learning experiences. 
Pastoral Care
We are passionate and knowledgeable about what it takes for children to thrive. Our systems of support allow us to collaborate, share and support the pupils as a community. We do all we can to foster a strong relationship with our parents that promotes the opportunity to come together and work alongside one another. Children feel safe at Falcons and as a result they are happy. 
Recent Scholarships
Hampton (13+) Academic; St. James' (11+) Sport; Stowe (13+) Art; Charterhouse (13+) Sport; St. Benedicts (11+) Academic 
Head Teacher's Philosophy
Falcons is an ambitious school with a strong set of values focused on providing every child with the opportunity to reach their full potential. Nurturing a love of learning, we ensure that every child acquires and secures the skills to become effective lifelong learners, fit not only for the world we live in today, but for a future yet to be determined. 
Outstanding Characteristics
Modern & innovative purpose-built spaces, both in & outside the school

 

Highly skilled and experienced teachers in all subjects

 

ISI Excellent (January 2022 inspection)

 

Onsite sports pitches and forest school

 

11+ and 13+ exit routes to competitive day and boarding schools

 

Enrichment activities and trips abroad

 

Strong sense of community and parent support

 
---
---