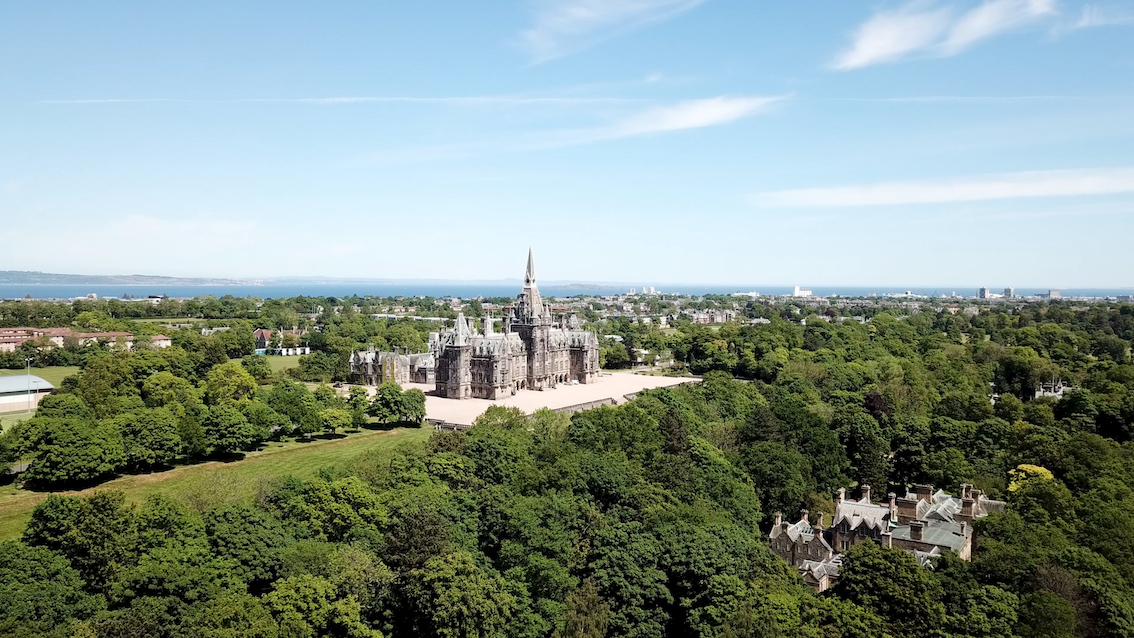 Address: 2 Carrington Road, Edinburgh, Midlothian EH4 1QX
Website: fettes.com
Founded: 1870
Number of Pupils: 782
Ages: 7-18
Fees: Fettes Prep: Boarders – £8,465 per term (3 terms per academic year), Day Pupils – £5,770 per term (3 terms per academic year)
Fettes College: Boarders – £12,165 per term (3 terms per academic year), Day Pupils – £9,975 per term (3 terms per academic year)
Religious Affiliation: Interdenominational
Entrance procedure: Individual visit & taster days/overnights available. Early registration recommended. Examinations plus interviews at all age groups.  Scholarships available at different entry points – 12+, 13+, 16+.
Contact: Admission Department on admissions@fettes.com
Email: [email protected]
School visits: Individual visits available year round although term-time is strongly recommended. Open Days are held annually.
Watch the video to find out more…
The Curriculum
At Fettes we seek to provide exceptional teaching in order to inspire a lifelong love of learning in all our students. The quality of education we deliver goes beyond achieving impressive academic results at GCSE, A Levels and the IB.Fettes is a top 10 IB school in the UK and topped the Sunday Times Scottish league table again this year.
Games & the Arts
Fettes offers a true all-round education and the provision of the arts is central to that philosophy. Across art, music and drama, we provide the opportunity and encouragement to be brave, bold and creative.
Sport for life is Fettes' philosophy. Participation in sport contributes significantly to the all-round development of each student and we have the facilities, expertise and enthusiasm to help every student achieve their sporting goals.
Pastoral Care
The care and welfare of our students is fundamentally important to us as we know that only a happy, supported child will truly flourish. The family community at Fettes means that your child will forge strong bonds with their friends in house but also with their housemaster or housemistress, matron, tutor and teaching staff. Fettes is the only Scottish schools to consistently be awarded the highest mark of 'excellent' across all categories from the Care Inspectorate.
University Places
University Places: 113 – 49% Russell Group universities. Worldwide destinations including Harvard.
Head Teacher's Philosophy
Fettes College is a remarkable school with a tradition of excellence in academic, sporting and cultural activities and we encourage our pupils to stretch and challenge themselves in everything they undertake.
Our pupils benefit from the wide range of activities they can enjoy in our beautiful grounds as well as being able to take advantage of the proximity of the centre of Edinburgh and the outdoors beyond.
Happy children learn. They need to have the freedom to learn about themselves, to develop confidence in their abilities and to understand how to work alongside others. We are conscious of the challenges that young people face and do our utmost to ensure a stable, caring community. We want our pupils to feel valued as individuals and fully supported in achieving their best.
We hope to ensure that our students leave Fettes as kind, interesting, independent minded individuals who are willing to take on responsibility and motivated to contribute to society. We aim for them to have the strongest possible foundations for their future.
Outstanding Characteristics
Full Boarding Ethos
100 acre campus in Edinburgh
Co-educational – 7-18
Excellent IB, A Level & GCSE results
'Sector leading' pastoral care
Strong sporting tradition
Award winning careers partnership programme
Bursaries, scholarships and awards available
---
---