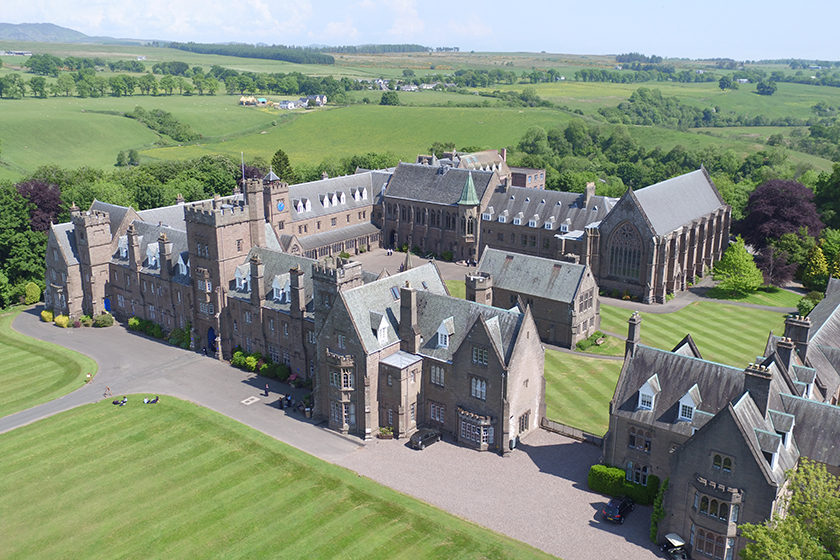 Address: Glenalmond, Perth, Scotland, UK PH1 3RY
Website: www.glenalmondcollege.co.uk
Founded: 1847
Number of Pupils: 380
Fees: Full boarding: £24,147 – £32,229. Day: £16,470 – 21,954
Ages: 12–18
Head Teacher: Ms Elaine Logan MA, PGCE, PGC Counselling, PGC Pupil Support
Religious Affiliation: Christian, Episcopalian. Children of all faiths are welcome.
Entrance Procedure: Common Entrance, or school's own entrance tests.
Contact: Mr Mike Jeffers, head of admissions
Email: [email protected]
School Visits: Families are welcome to visit the school on any day during term time, please contact the head of admissions. There is also an Open Day in September each year.
The Curriculum
All pupils study for GCSEs in fifth form, then three or more A-levels (plus EPQ) for depth or five or more Scottish Highers (plus EPQ) for breadth in sixth form.
Games & The Arts
Music and Drama are central to life at Glenalmond, and performed to the highest levels in school and across the country. Sports are integral to the school and all pupils participate in the wide range of team and individual sports available.
Pastoral Care
Outstanding pastoral care is provided through a network of support, centred on the boarding houses. Each pupil is cared for by their housemaster/housemistress, tutor and academic teachers, with pastoral care overseen by a specialist deputy head. All teaching staff live on campus, creating a close and very supportive environment for all pupils.
University Places
46 per cent gain Russell Group university places, five to ten per cent go to Oxbridge each year.
Oxbridge Candidates
Between three and six offers each year.
Head Teacher's Philosophy
'My aspiration is that every pupil at Glenalmond realises his or her full potential, whether in the classroom, on the sports field or in art, music and drama. I want them to enjoy a fulfilling and successful time at school, developing the humility and confidence to live significant future lives.'
Outstanding Characteristics
• Inspirational environment for boys and girls to learn and grow
• 300-acre Perthshire countryside campus
• Full seven-days-a-week boarding
• Excellent university destination results, including several successful Oxbridge candidates each year
---
---