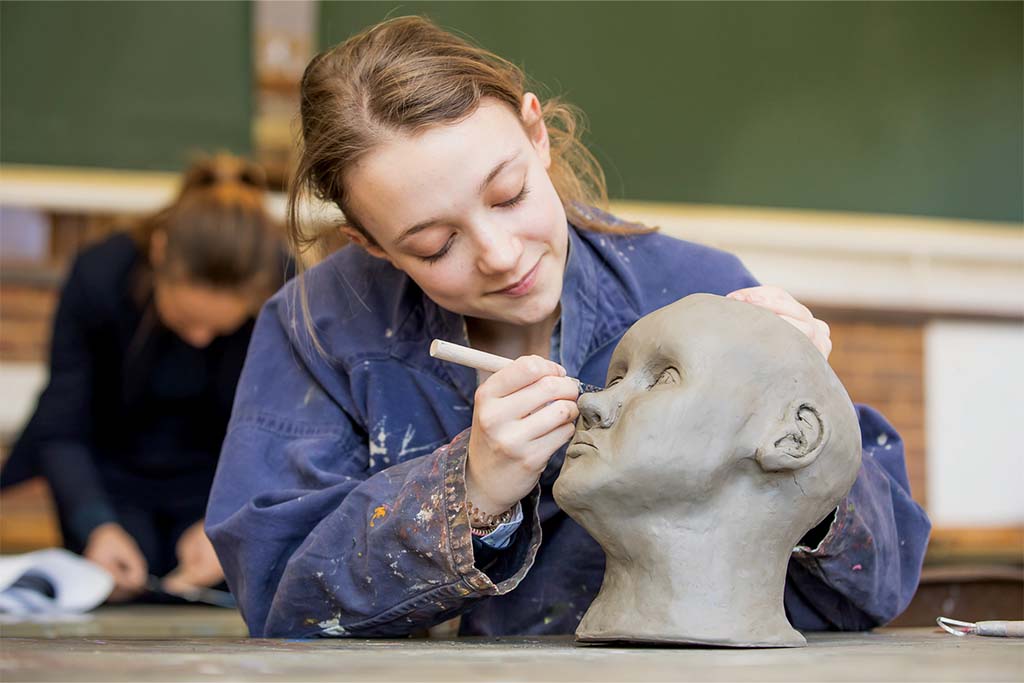 Address: King's Rochester, Satis House, Boley Hill, Rochester, Kent ME1 1TE
Website: kings-rochester.co.uk
Founded: 604 AD
Number of Pupils: 604
Fees: £2,540 – £6,900 per term
Ages: 13–18
Principal: Ben Charles
Religious Affiliation: Church of England
Entrance Procedure: Selective, means tested
Contact: Registrar, 01634 888590
Email:  [email protected]
School Visits: Open day 25 Sept 2021 & Online Virtual Tour
The Curriculum
A wide choice of languages, arts, humanities and science subjects to meet the requirements of the National Curriculum and to provide a strong base for GCSE and A-level options.
Games & The Arts
New sports centre plus playing fields, swimming pool and boathouse. New drama studio with latest digital sound and light equipment and part of the RSC Learning network. Musical strength from cathedral choir. Students perform regionally and nationally across all areas.
Pastoral Care
The school is privileged to use Rochester Cathedral as its school chapel and an active chaplaincy works across the school supporting the whole community. Small size forms are placed within the house system and tutors move with the pupils up the year groups, supported by the pastoral deputy head, boarding house mistresses and tutors, school nurses and designated safeguarding leads for holistic care.
University Places
Many students accept offers from top universities and arts colleges.
Head Teacher's Philosophy
A community that enables individuals to flourish.
Outstanding Characteristics
King's is the second oldest school in the UK and the oldest Cathedral School in the world, offering a traditional British education in the heart of historic Rochester. We are able to provide small class sizes, excellent facilities and an individualised education targeted to the needs of each pupil with many of our teachers specialising in their given field. We are also one of few schools in Kent that offer Computer Science as a subject choice and all three CCF contingents (Army, Navy and RAF). Even once a pupil has moved on to working world or further education they remain connected to King's through the Old Roffensian alumni society.
---
---