Survivor UK: Exactly What To Expect From BBC One's New Survival Series
Starting this Saturday at 8pm
It's a show that's been running for 23 years and a whopping 45 seasons in the US: Survivor. You might remember a British version on ITV running for two years and two seasons in 2001 and 2002 before being axed in favour of I'm a Celebrity… Get Me Out Of Here!. Over two decades later, Survivor is making a return to the UK, starting on BBC One on Saturday 28 October 2023 at 8pm. If you need to jog your memory or you've never heard of it before, here's exactly what to expect from Survivor UK this weekend.
Survivor UK: Exactly What To Expect From This New BBC Series
What Is Survivor?
Survivor is a reality competition TV franchise that places two groups of strangers on isolated islands, leaving them to find food, fire and shelter for themselves. Meanwhile, the contestants – who are in rival 'tribes' – compete in challenges testing their physical and mental abilities, winning rewards and immunity from elimination. And it's that elimination system that sets Survivor apart from other competition series: the contestants vote each other out at 'tribal council' sessions, preceded by a typically heated discussion chaired by the series host. (It's thought that The Traitors was inspired by Survivor's social elimination format.) The contestants are progressively eliminated until only one remains, who is given the title 'Sole Survivor' and a cash prize.
As series presenter Joel Dommett says: 'The way I'd explain Survivor is that it's as complicated or simple as you want it to be. At its essence, Survivor is people surviving on an island trying not to be voted off by their tribe in order to win £100,000. That is it at its absolute simplicity but then there's loads of really amazing layers to it; you have hidden immunity idols, then you have immunity challenges, you have reward challenges.'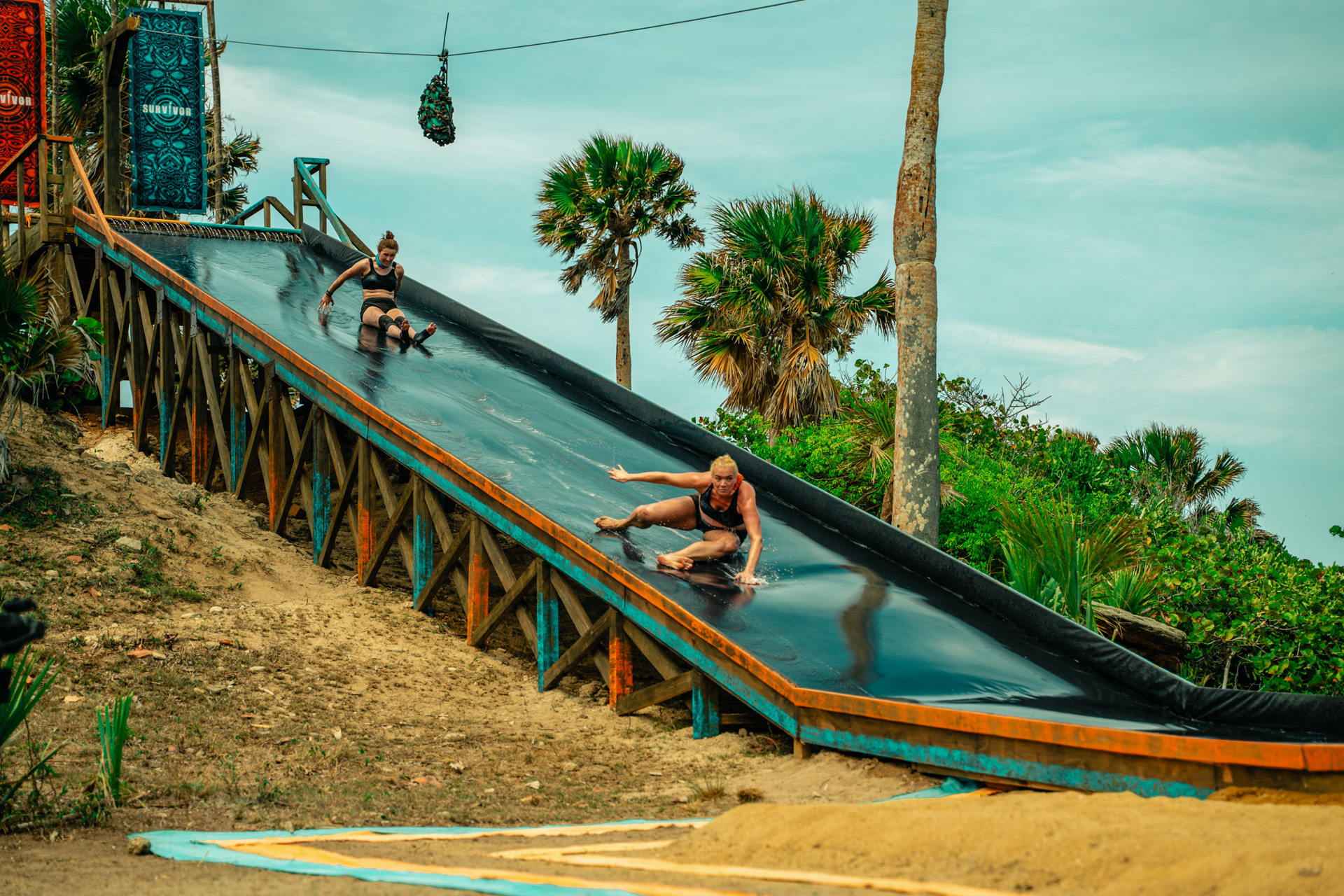 It's a TV franchise with dozens of nation-specific versions across the globe, from France (where it's called Koh-Lanta) to Italy (L'Isola dei Famosi) to Australia (simply Australian Survivor), to the most famous version in the US. So, why is it only just returning to the UK?
Survivor UK: The History
The origins of Survivor can be traced back to 1992, when British TV producer Charlie Parsons developed the format for production company Planet 24. But it wasn't until 1997 that the first rendition of Survivor made it to TV, and this was in Sweden under the title Expedition Robinson, a series which is still running today. In 2000, American producers decided to make their own version, calling it Survivor and airing it on CBS with Jeff Probst hosting. Still running today and airing two seasons every year, it is the most successful American reality TV show of all time.
The UK version of Survivor first aired on ITV in 2001, beating out the likes of Big Brother in ratings. But, unsatisfied with their millions of viewers, ITV cancelled the series after only two seasons, and launched the eerily similar series, I'm a Celebrity… Get Me Out Of Here!, in 2002. (Note: American broadcaster CBS did actually try to sue ITV for this, but the case didn't hold.)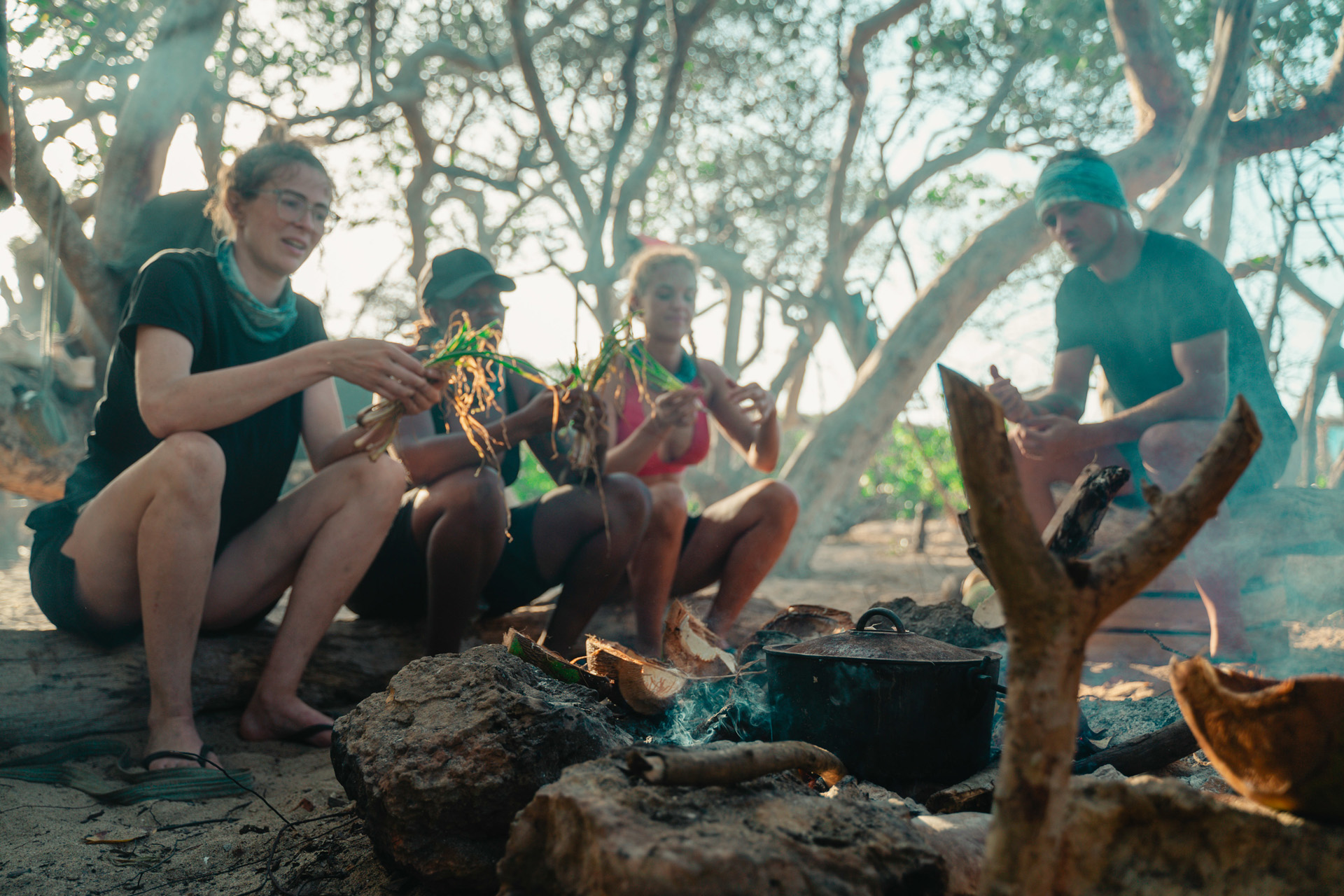 In September 2022, the BBC announced the series would return to UK screens. But why now? Ironically, while ITV's Big Brother is seeking to reignite candid, unfiltered reality TV, the likes of The Apprentice and The Great British Bake Off – both pre-recorded competition shows – point to a gap in the market for Survivor. Indeed, back when it premiered, Survivor beat Big Brother in viewer ratings. Only time will tell what happens with the 2023 reboots, but we anticipate a cult following in the same style of The Traitors, which debuted in the UK in November 2022 and follows a similar format. On that note: The Traitors is set to return to BBC One at some point in the near future, and we're thinking this new series of Survivor will bump series two of The Traitors into early 2024.
'Survivor is a global television hit and to be able to bring one of TV's most successful formats to audiences in the UK in a uniquely BBC way is a very exciting prospect indeed,' said Kate Phillips, Director of Unscripted at the BBC, upon the announcement in September 2022. Natalka Znak, CEO Remarkable Entertainment (the series producers) added: 'Survivor is "the greatest gameshow on earth" for a reason. It has everything: reality, adventure, drama, and the ultimate game.'
Comedian Joel Dommett was announced as the series presenter in February 2023, with applications open to the public until March. Dommett says: 'I'm aware of how much of a huge format it is around the world – it's probably one of the biggest and to be trusted with it is a huge compliment. I think it's really great, and hopefully long may it last, it feels like it's a really good time for it. I feel like there's a lot of shows that happened over the last 20 years that led us to this point and I feel like people are going to welcome it with open arms. Anyone who knows the Survivor format already will know they're in for an absolute treat, and if you don't then I'm confident you're going to love it.'
Eighteen people have been carefully selected from across the UK to star, divided into two tribes and ready to compete against each other in the battle for prizes, immunity, and that final £100,000 prize.
Meet The Contestants
What Is Tribal Council?
Tribal Council is the voting system on Survivor – which means the public don't have any say in who stays and who goes. In essence, teams battle at challenges to win immunity, and the losing tribe will find themselves at Tribal Council, where each person writes down their vote of who should be sent home on a slip of paper, then read out by presenter Joel Dommett.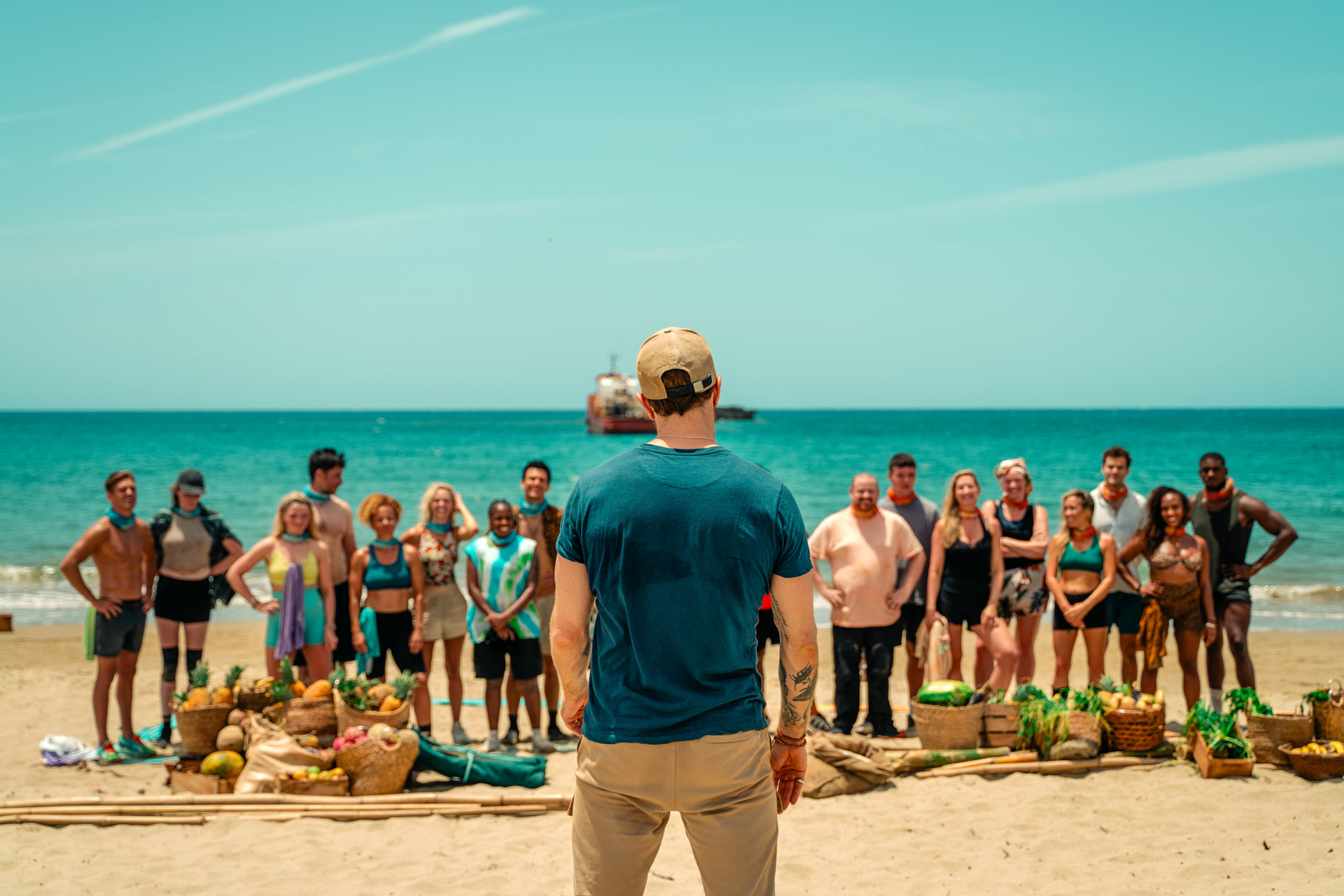 Before voting, contestants air their gripes in a conversation led by Dommett. 'I'm the pot stirrer!' Dommett says. 'I'm asking those questions that they don't want to ask themselves and they have to answer. So I'm basically just teasing stuff out of them; it is so much fun. What's beautiful about it is that they might go to Tribal Council and they all are confident, they're like, "Yeah, we all know what's going to happen". Then by the end of Tribal Council, they think something completely different because it all goes out the window as one person says something or another person says something accidentally. It's like throwing the cat amongst the pigeons a bit. My job is to create a little bit of havoc!'
How To Watch Survivor UK
Survivor UK will air on BBC One and BBC iPlayer on Saturday and Sunday nights, beginning on 28 October at 8.25pm and continuing on 29 October at 8pm. There will be 16 episodes, meaning we expect the series to run for eight weeks and conclude on 17 December 2023. bbc.co.uk
All images © BBC/Remarkable.