London Park School Clapham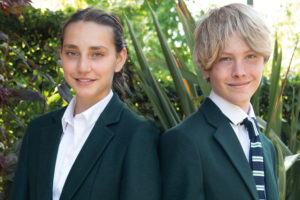 Address: 7-11 Nightingale Lane, London SW4 9AH
Website: www.londonparkschools.com
Founded: 2023
Number of pupils: Opening number: 88; Ultimate Capacity: 260
Ages: 11-16. Option to move on to the LPS Sixth Form for A-levels
Fees: £7,950 per term for 2023-24
Head Teacher: Principal (London Park Schools): Suzie Longstaff
Head (London Park School Clapham): Paul Vanni
Religious Affiliation: All welcome
Entrance Procedure: No exam: instead, assessment is mix of digital data (eg. CAT/InCas/Wandsworth test), interview, reference, and teambuilding activity day
Email: [email protected]
School Visits: Weekly Friday Open Events at neighbouring Nightingale Place during Autumn term 2023. Open Morning for 2024 prospective entrants on Thursday 28 September
The Curriculum
Broad, leading to GCSEs – exams are part of the journey, not the destination. Strong emphasis on experiential and big-picture learning supplemented by our own courses in leadership and sustainability. Design-thinking and technology baked in.
Games & the Arts
Wide range of sports on offer – sport-for-all philosophy. Regular fixtures with local schools and national competitions. Training with other members of London Park Schools group – joint fixtures. Climbing. Cycling – Herne Hill velodrome.
Pastoral Care
We offer outstanding pastoral care to help each pupil develop the skills required for the challenges of modern life. Small tutor groups arranged vertically not horizontally. Strong relationships between school and home – pastoral care is a partnership and all staff invested in the success and happiness of each child. Established links with outstanding counsellors. We are a strong community.
Recent Scholarships
We offer a small number of scholarships each year. Please contact Admissions.
Head Teacher's Philosophy
Our focus is on meeting the needs of the individual child which means tailoring our offer to the individual. Whilst exams matter, what matters as much, if not more, is equipping pupils with the knowledge and skills they need to be powerful agents of change in a rapidly evolving world. 
Outstanding Characteristics
Our smaller size means we can stretch and support in equal measure whilst benefitting from the resources of a larger group. Forward thinking; tech rich. Design thinking/creative technologies. Community/family. Sustainability and leadership: marine conservation on a tall ship in the med; ecological studies in Switzerland. Global and broad outlook. As diverse, eclectic, exciting, and inspirational as London itself. Part of Dukes Education.
---
---