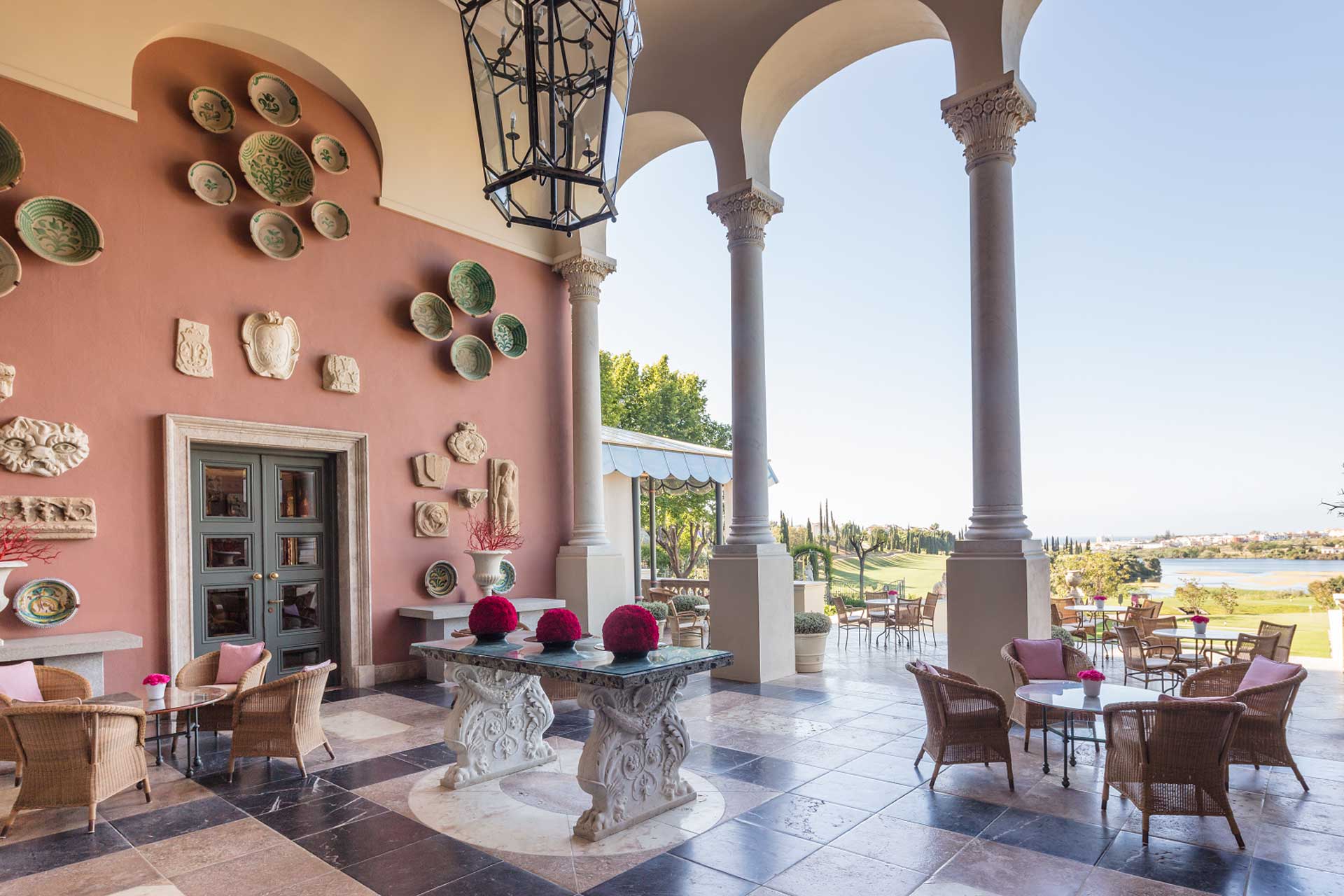 Marbella Magic: Anantara Villa Padierna Palace Review
No stay is long enough at this Costa del Sol haven.
A luxury hotel on the Costa del Sol, offering fresh farm-grown food, gorgeous pools, a sprawling golf course and an indulgent spa. All pretty standard, no? Not here. Rebecca Cox tries to put her finger on just what makes Marbella's Anantara Villa Padierna Palace that extra bit special.  
Read the C&TH Responsible Tourism Guide
Anantara Villa Padierna Palace Review
We are in the lobby handing back the keys to our villa and about to load our bags into the taxi when the tears start. I wish I could say that they belonged to my son and his friend alone but I, too, was pretty heartbroken to be leaving. Anantara Villa Padierna Palace is the stuff of family holiday dreams, the kind of place where you lose track of the hour of the day, the day of the week (and the total on your bar tab). Located in Andalusia, between Marbella, Benahavís, and Estepona in the south of Spain, the hotel is nestled on the Costa del Sol coastline and is a member of The Leading Hotels of the World. So just what is it that makes it so special?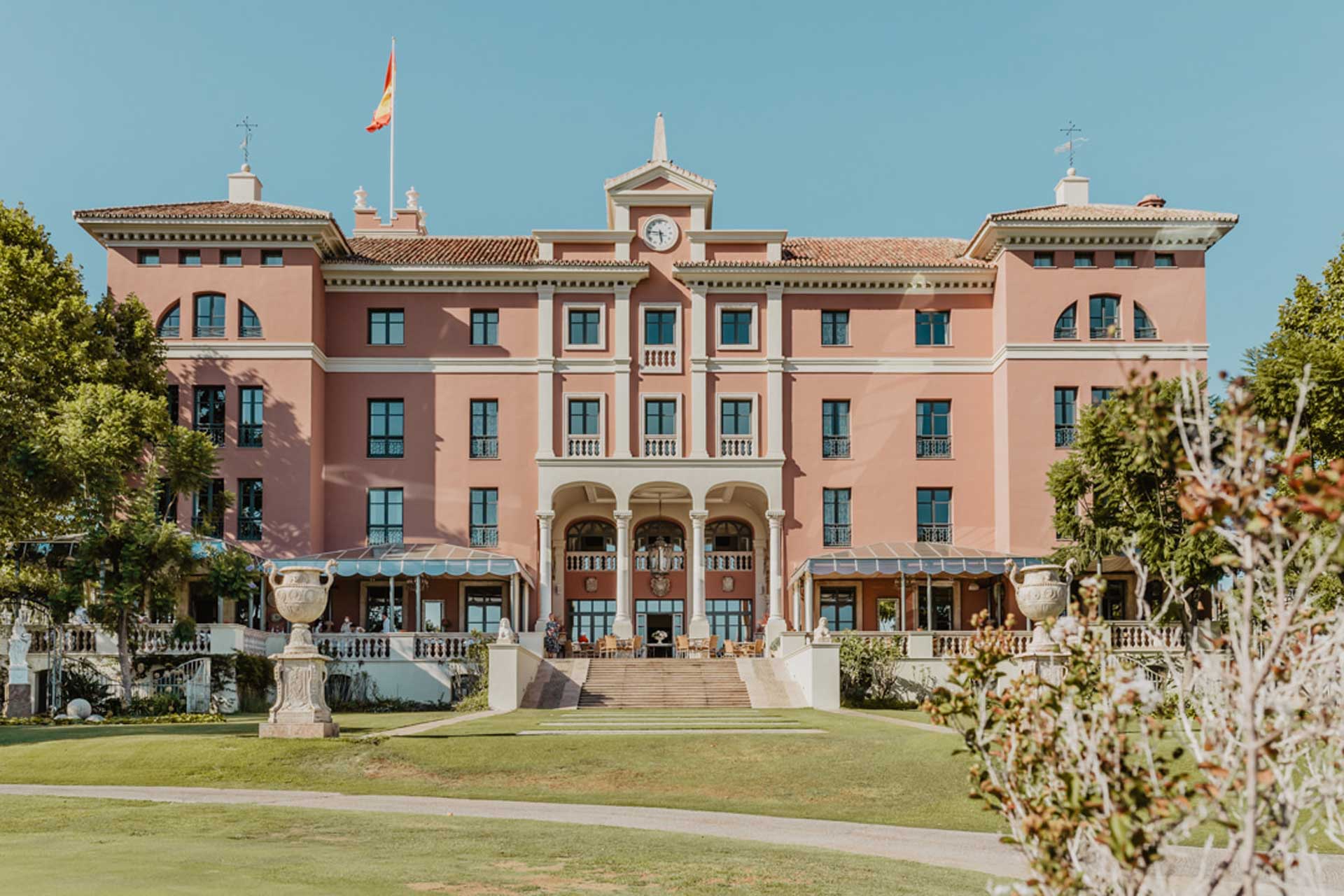 STAY
Firstly, it has the wow-factor when it comes to design and interiors. The vibe at Anantara Villa Padierna Palace is that you've stumbled into a pretty pink museum or, as the name suggests, a palace, filled with treasures, that just happens to have a room for you for the night while the owners are away. Away, or settled into a west wing somewhere out of sight, gazing upon their collection and sipping wine. The palatial property is home to 1,200 works of art in its 125 rooms, suites, and villas, dotted about in a seemingly haphazard but somehow completely sensical way throughout the property, so there's always something new for you to stumble across. 
You can choose from 125 rooms, suites, and villas with green or lake views: suites come in a choice of layouts and locations, from a junior suite overlooking the lake to an executive suite complete with outdoor jacuzzi. But for the ultimate mix of hotel and villa break, opt for one of the property's stunning villas, which provide the privacy of a self-contained villa home and private pool, plus access to the hotel's world-class facilities. Terracotta floors, marble statues, and direct access to the on-site amphitheatre whisk you to a golden era. Michelle Obama is amongst the hotel's former guests, and the jewel in the property's crown is, as a result, the palatial three-story 'Villa Obama', with a large private pool and roof terrace.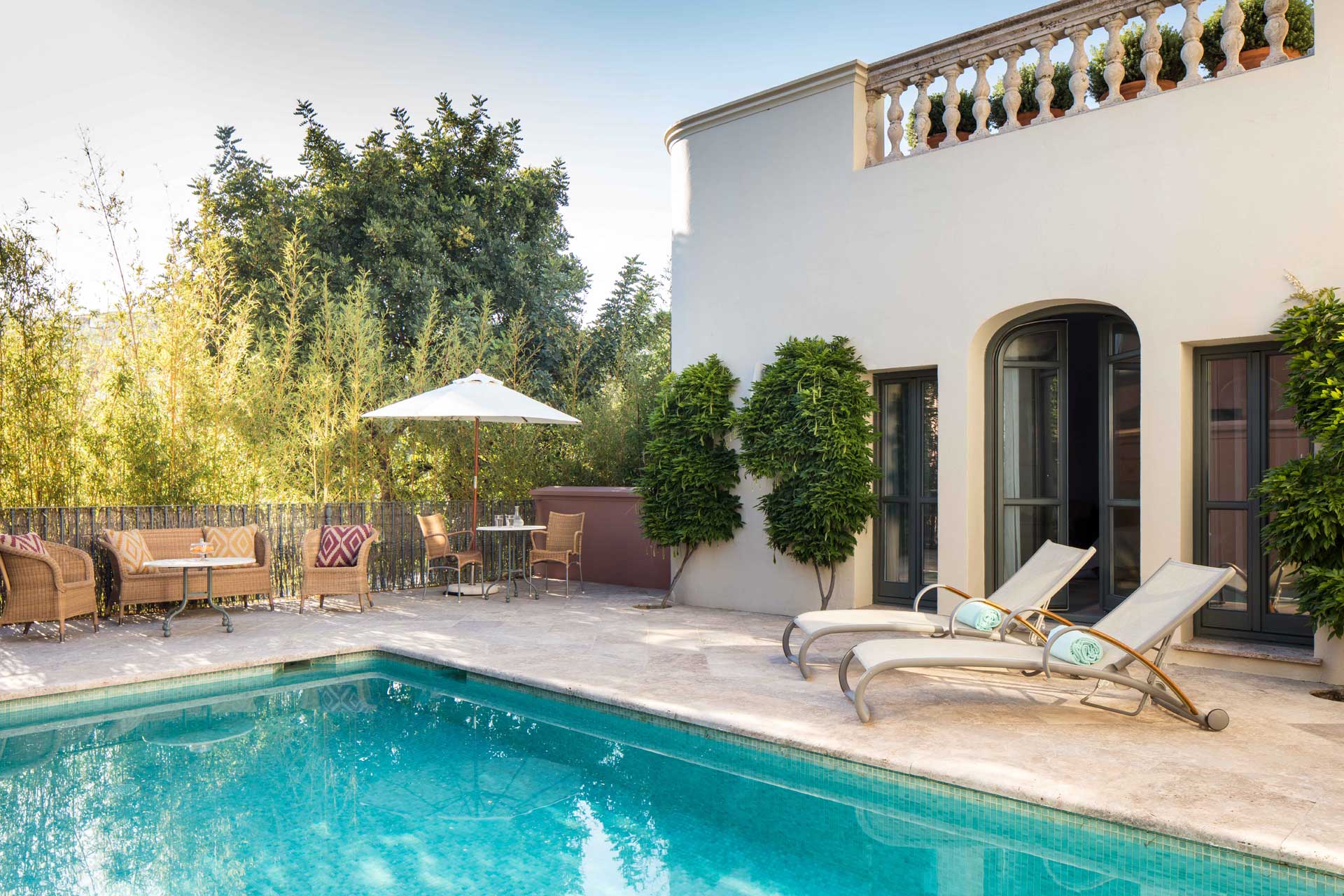 DO
As special as the surroundings are, kids (and in truth, adults) tire of wall-gazing after a day or two. So perhaps the resort's magic lies in the activities agenda. The hotel has three 18-hole golf courses (Flamingos, Alferini, and Tramores) and the Tramores Golf Academy directed by Michael Campbell (US Open Champion in 2005). Alas, I am no golfer, and there was a pool to lay by and (more importantly,) a spa to assess. It is, as promised, one of Spain's best: 2,000 sqm of Roman baths with saunas, three aromatherapy steam baths, a hammam, heated pool, and cold plunge pools. There's a free shuttle to the property's gorgeous beach club, too, where you will find shady loungers along the Mediterranean coast and access to delicious seafood and expertly mixed cocktails. There is also, if you have the energy (or the will,) a gym, tennis, paddle, and croquet courses. While you're taking a break from your pool lounging to visit the spa, the kids will have a fabulous time at the kids' club, creating arts and crafts projects with the friendly staff. (Though requesting a buggy ride to literally anywhere on site proved to be the most popular activity of our stay by far.)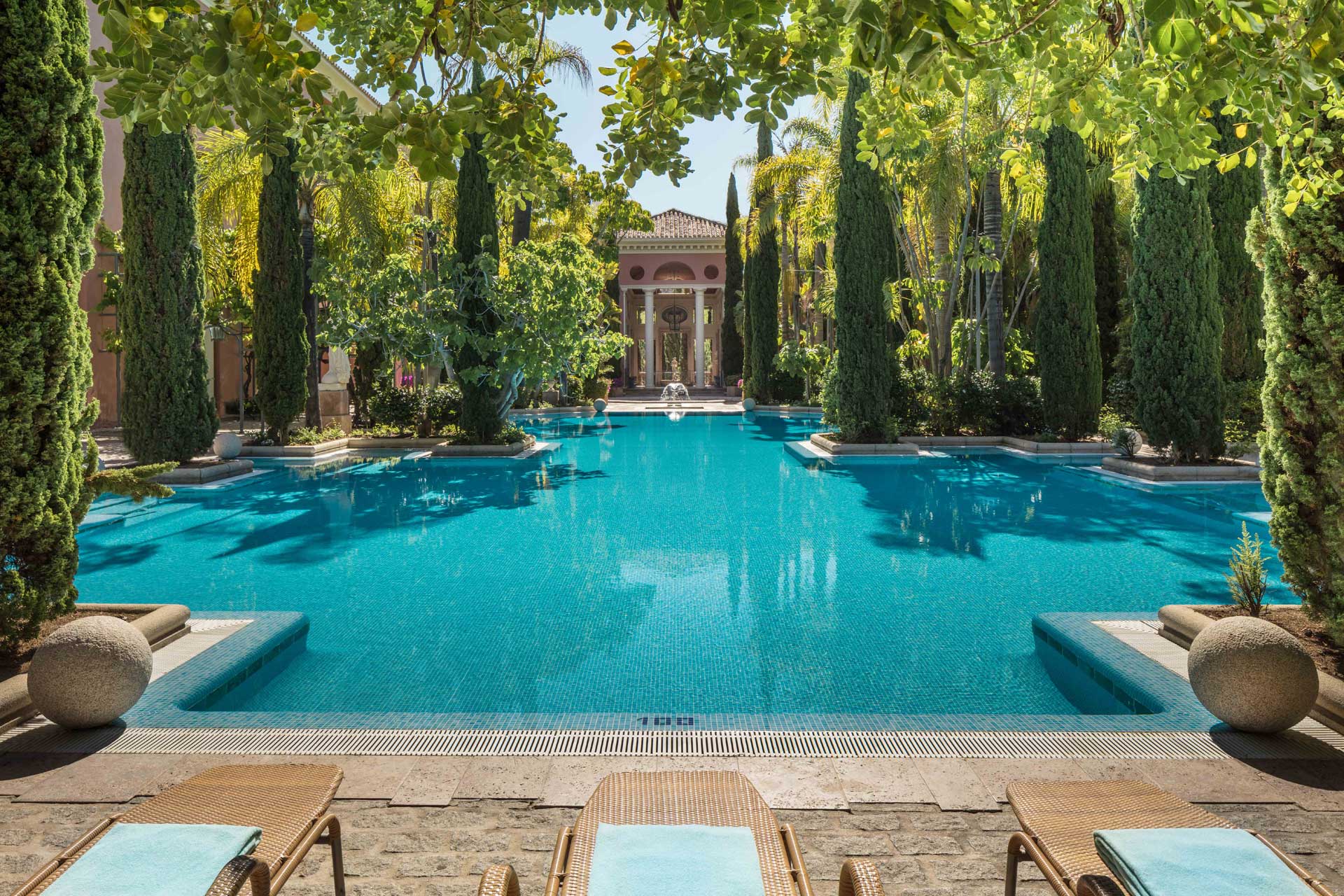 EAT
Sports, spa and buggy speeding, the fun is endless. But the quickest way to my heart is, inevitably, via my stomach. One more activity available on site is the 'Spice Spoons Cooking Class', a market to table cooking experience in which you can try the best local produce including cheese, breads, oils, ham (of course) and wines and sherries as well as learn to make local favourites including paella and natillas de leche, aka Spanish custard. (Any upcoming dinner guests should prepare to be wowed.) But if you prefer to stay out of the kitchen there are a host of culinary options to choose from on site, from Japanese at 99 Sushi Restaurant and Bar to fresh spa-friendly options at Irene's Health Kitchen. The beach club is the best option for a relaxed (and superlative) seafood lunch, where sustainably-caught catches of the day are cooked on the boat BBQ, served with local wines and followed by indulgent desserts or an ice-cream to enjoy on the sand as the waves lap your toes.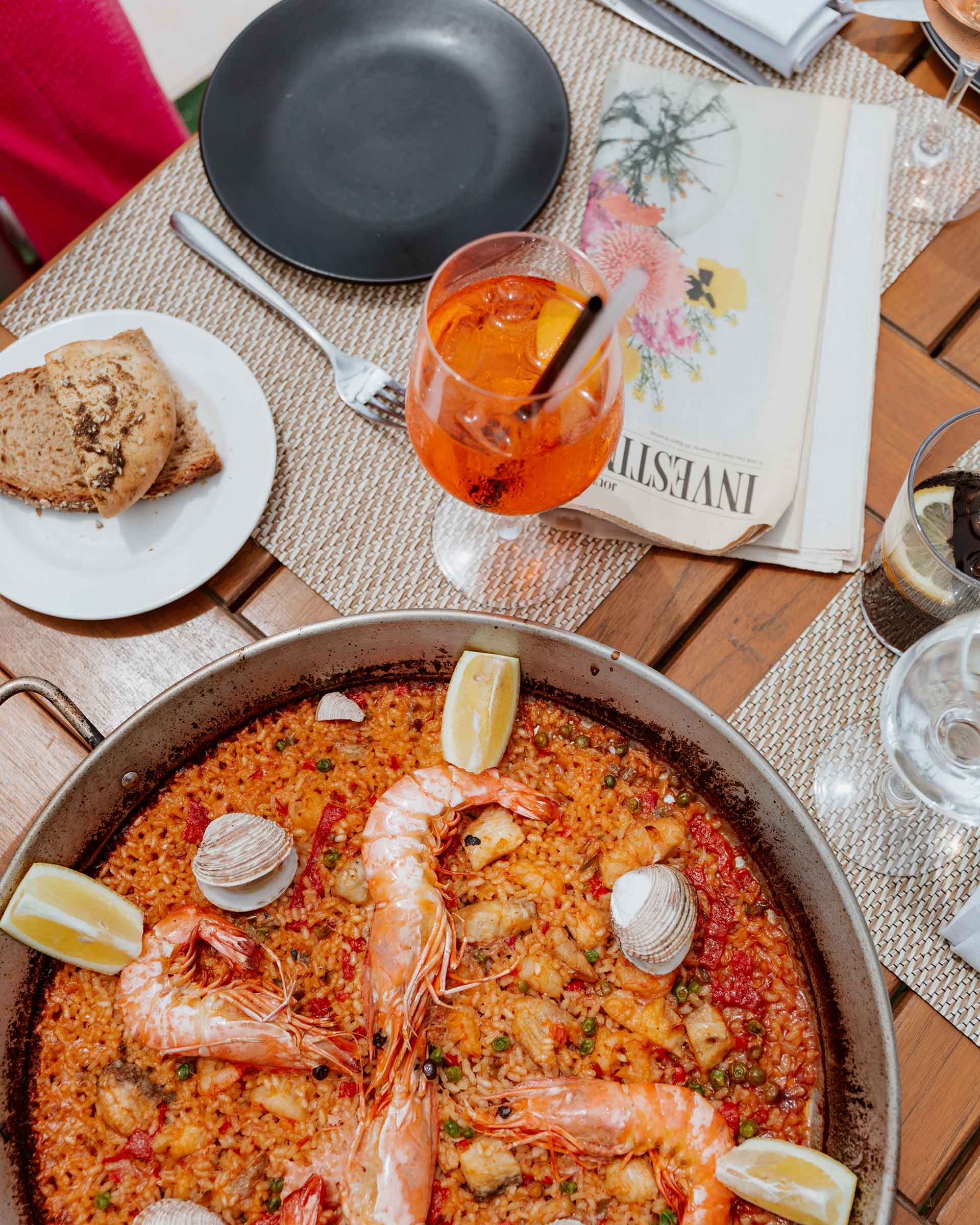 But for luxury Mediterranean haute cuisine made using solely locally sourced ingredients, book in at La Veranda, and enjoy elevated Spanish dishes served under a green canopy, surrounded by towering palms and bountiful fruit trees. This, too, is where breakfast is served, a feast of just-picked fruits, freshly-baked pastries and local meats and cheeses, plus a towering fresh veg display that you can request to be prepared any style you wish. 
SUSTAINABILITY & COMMUNITY ACTIONS
There's plenty to feel good about, but what about the property's feel-good credentials? Anantara Villa Padierna Palace has removed plastic materials from all areas of the hotel and has refillable dispensers for the bathroom amenities. The hotel also uses textile napkins and spelt wheat straws in all the restaurants and bars. They use local suppliers and 0KM products, and all fish and seafood are sustainably caught. Anantara Villa Padierna is a supporter of Fundatal, a foundation in Marbella that supports young people with disabilities into work. And the hotel has also partnered with Donkey Dreamland, which provides a home for donkeys surrounded by people who offer love and respect in a calm and tranquil setting.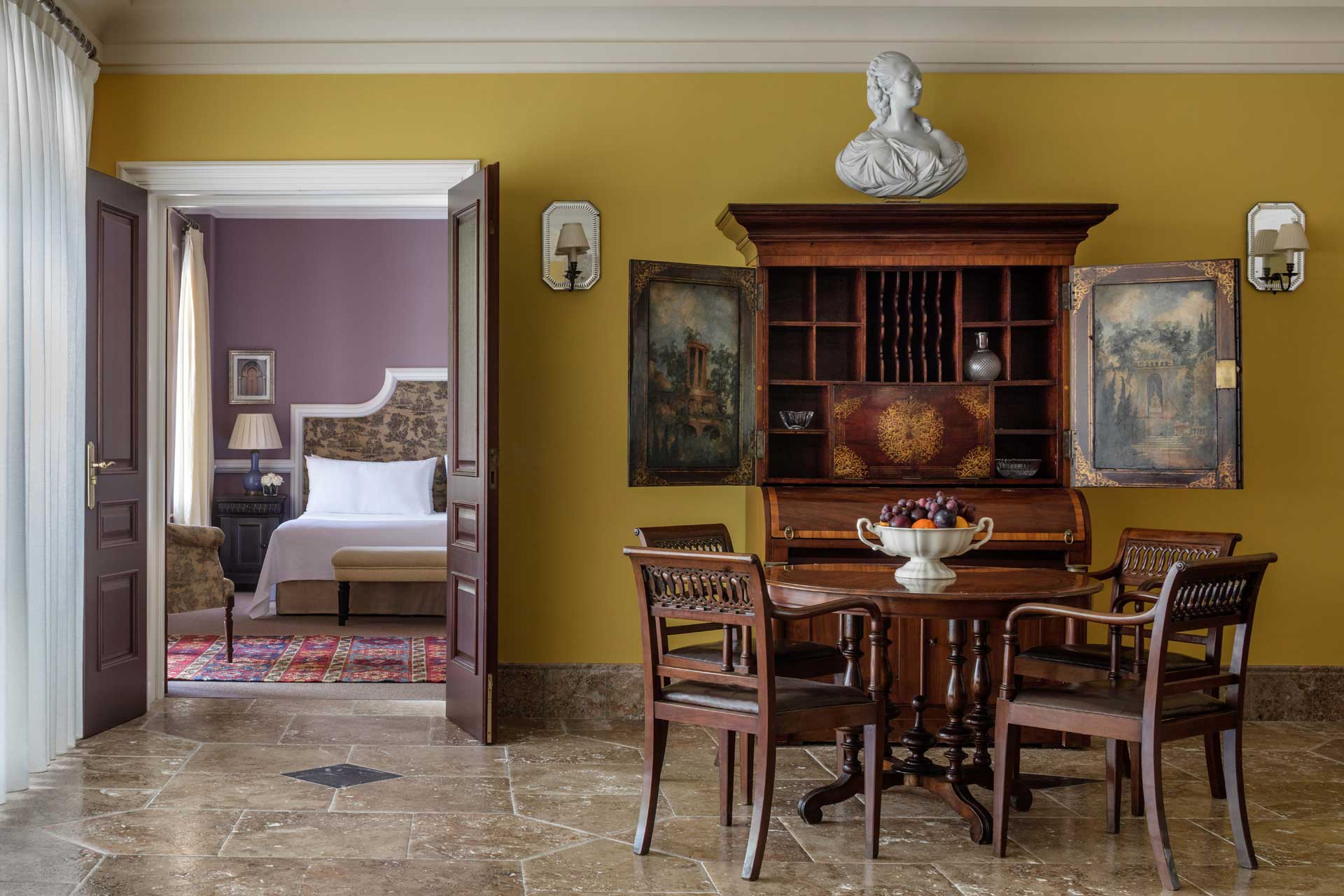 THE FINAL WORD 
A palatial treat of stunning art and design, plentiful entertainment and superior cuisine, there's plenty to love about Anantara Villa Padierna Palace. But the secret ingredient is the warmth of its staff, equal to that of the Andalusian sun. The perfect mix of secluded family escape and buzzy resort break, my main challenge is finding something bad to say about the place. So I'll say only this: check out came too soon.  
BOOK 
Anantara Villa Padierna Palace offers Deluxe Rooms from EUR 300€ per room, per night | anantara.com