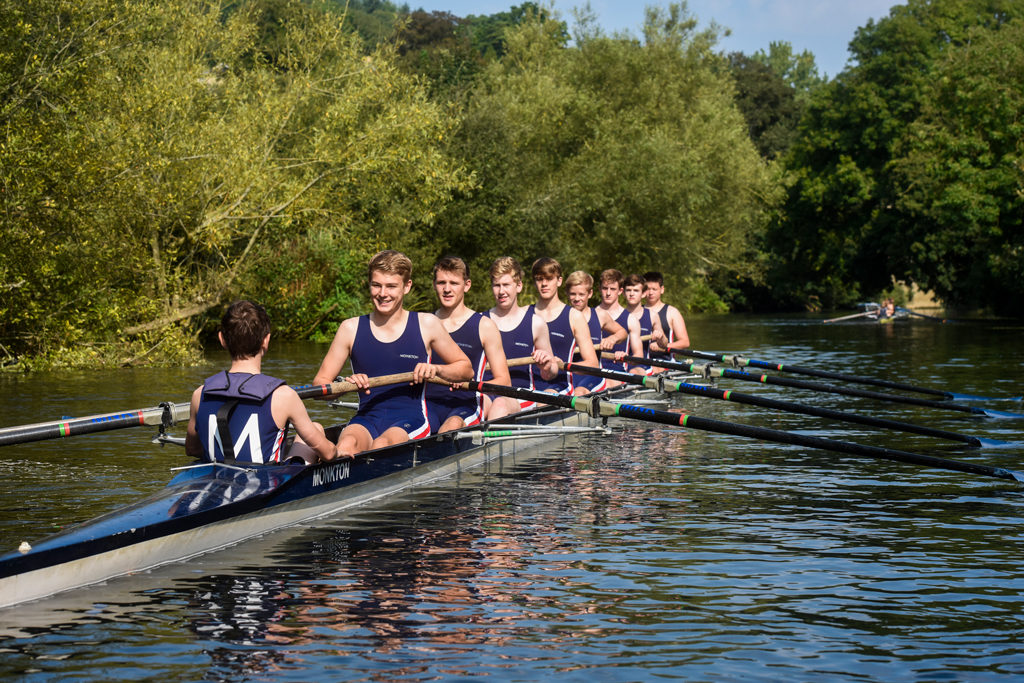 Address: Monkton Combe, Bath, BA2 7ET, UK
Website: monktoncombeschool.com
Founded: 1868
Number of Pupils: 750
Ages: 2–18
Fees: Prep School day pupils – £3,407 (full-time Kindergarten) – £5,995 (Years 7&8) | Prep School Boarding Pupils – £8,000 (Year 3) – £8,640 (Years 7&8)
Senior School Day Pupils – £6,960 (Years 9-11) – £7,315 (Years 12&13) | Senior School Boarding Pupils – £11,370 (Years 9-11) – £11,670 (Years 12&13)
Head Teacher: Mr Chris Wheeler BA (Dunelm), PGCE, FRSA
Religious Affiliation: Christian
Entrance Procedure: Visit the Admissions area of our website for detailed entrance information for part of the school.
Contact: Mrs Carole Heritage, Head of Admissions
Email: [email protected]
School Visits: School visits are welcomed throughout the year. We also hold a number of Open Mornings and dates for these can be found here.
The Curriculum
We want all pupils to develop lively and enquiring minds. Our aim is to excite pupils by providing a broad and balanced curriculum to foster every pupil's educational development.
Games & the Arts
Monkton isn't just an all round school, it is a school committed to all rounders. Unlike many schools where 10% of children lead on 90% of activities, we actively seek and select those who want to play a game of hockey, then sing with the 'Choir Who Can't Sing', then head off to a play rehearsal before conservation club or fencing. Whatever the choice, our co-curricular activities encourage commitment, inspire curiosity and engender collaboration, skills that will serve our students for life.
Pastoral Care
What's different about Monkton? Aside from the stunning views, outstanding academic results and passionate teachers which many schools boast, Monkton focuses on the journey of each individual in a way that is tangibly different. As pioneers in pastoral tracking, process is always more important to us than outcome, and although we have high aspirations for all our pupils, our focus on process looks after the outcomes, as our results bear witness to.
University Places
Often more than 90% of students gain places at 1st or 2nd choice universities, with more than 50% gaining places at Russell Group universities and significant success at Oxford and Cambridge. Pupils have regular successes with places on Art or Design courses at University of the Arts London, including Central Saint Martins and London College of Fashion.
Top university destinations: Cardiff, Durham, Exeter, Lancaster, Loughborough, Nottingham, Oxford Brookes, St Andrews, Southampton
Head Teacher's Philosophy
Monkton holds true to the belief that self discovery is the key to success; not only do happy children learn, but they explore their strengths and weaknesses, develop resilience and face challenges with greater strength. We celebrate failure (literally – in assembly) as well as excellence because performance isn't how we measure success and authentic resilience cannot be built without it.
Outstanding Characteristics
We are a small school which allows us to develop excellent relationships and really get to know our pupils. We have a strong sense of family and commitment to a vibrant boarding ethos which help our pupils to feel unconditionally valued. We celebrate individuality and diversity, every year welcoming students from around the world into our School and our Christian values underpin the whole fabric of the school.
---
---