North Bridge House Prep School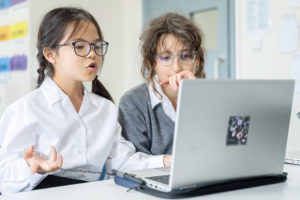 Address: North Bridge House Prep School, 1 Gloucester Ave, NW1 7AB
Website: northbridgehouse.com
Founded: 1939
Number of Pupils: 400
Ages: 4–13
Fees: (yearly) £20,193 – £21,855
Head Teacher:  Tom Le Tissier
Religious Affiliation: Non-denominational
Entrance Procedure: Families meet with the head teacher. Children joining from Reception to Year 2 are invited for a stay and play. For 7+ entry and above, there is a maths and English assessment
Contact: Admissions office; 020 7428 1520
Email: [email protected]
School Visits: Open events held year-round; check northbridgehouse.com/open
Curriculum
Children benefit from specialist teaching in Art, Drama, French, Music and PE from Reception. Pupils are stretched and supported beyond that of a typical junior school setting, progressing to an increasingly broad and 'knowledge-rich' curriculum. Geography and History are taught as discrete subjects from KS2, which also sees the addition of Critical Thinking, Philosophy, Politics and Economics. The curriculum is innovatively designed to prepare pupils for various senior school entrance exams.
Games & The Arts
Sport is essential to pupil wellbeing and growth. Disciplines range from traditional track and field to more alternative fencing and street dance. Regent's Park is the playground and home of sport. The arts are key to the curricular and extra-curricular offering, and contribute exhibitions, plays and concerts to the school calendar. North Bridge House has multiple choirs, an orchestra and several brass bands, and pupils achieve highly in LAMDA.
Pastoral Care
With an embedded wellbeing programme and dedicated pastoral leads, the school promotes children's personal and emotional growth. Staff are committed to cultivating character and nurturing confidence. There is a strong sense of community in the small tutor groups and wider school. Happy children learn best and at North Bridge House, the results speak for themselves.
Recent Scholarships
 Pupils are placed at leading senior schools with academic, Art, Music and Sport scholarships.
Head Teacher's Philosophy
We pride ourselves on really getting to know each individual child on their journey to the next school milestone and beyond. It is through truly knowing the individual, cultivating their character and promoting their wellbeing, that we can help each child to achieve their full potential.
Outstanding Characteristics
All North Bridge House pupils can transition from nursery to sixth form without entrance examination pressure. From Year 5, pupils are taught entirely by subject specialists as the school works closely with families to choose the right senior school for each child, celebrating many scholarship offers.
See North Bridge House Senior School's listing here.
---
---