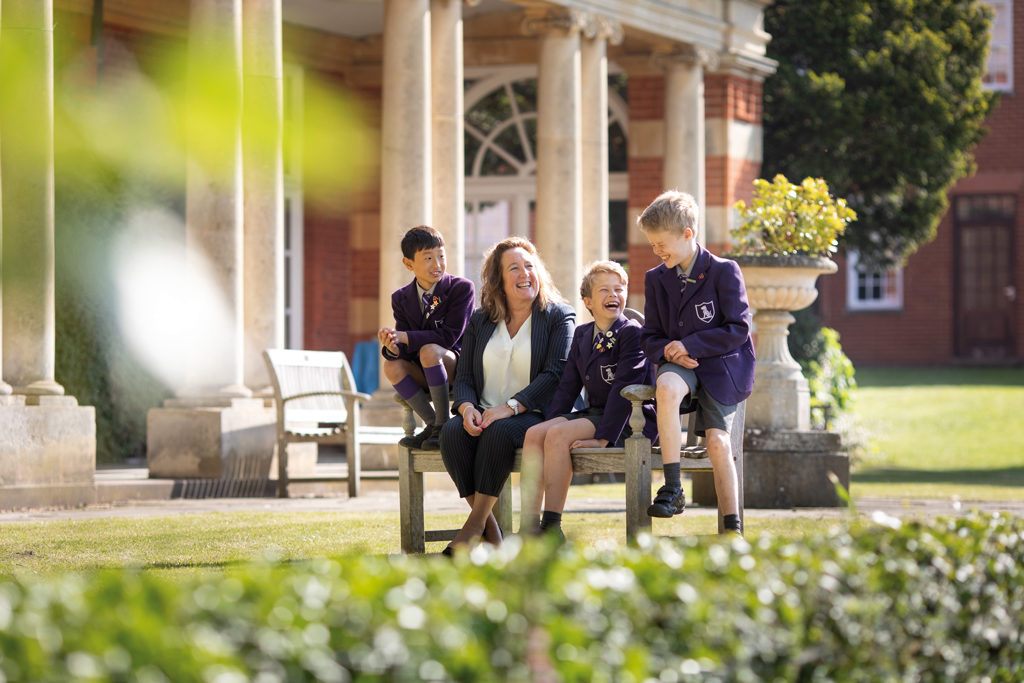 Address: The Manor, Stoke D'Abernon, Cobham, Surrey KT11 3PX
Website: parkside-school.co.uk
Founded: 1879
Number of Pupils: 261
Ages: 2-13 years (2-4 years co-ed, 4-13 years boys)
Fees: £440 – £5,703
Head Teacher: Ms Nicole Janssen
Religious Affiliation: All faiths welcome
Entrance Procedure: Entrance assessment and assessment day
Contact: Lindre Scott, Registrar 01932 862 749
Email: [email protected]
School Visits: Personal tours are recommended and by appointment only. Next open morning is Friday 2 October 2020.
The Curriculum
Parkside aims to inspire children with its innovative and creative curriculum, which, coupled with academic rigour and a breadth of enriched learning opportunities: offers something for all. The teachers set out to expand the children's aspirations through skill-based learning, developing their intellectual curiosity and a 'can do' attitude, where anything is possible. The school's motto 'Built on Tradition – Embracing the Future' wholly encapsulates the essence of Parkside. Driving towards a fully enriched curriculum has seen a newly opened food technology room and STEM room, along with the introduction this year of Forest School education and weekly touch typing lessons for years three to eight.
Games & The Arts
Music, drama and art are an integral part of the curriculum, with many opportunities for the boys to showcase their talents and passions, from a beginner at Grade one to the West End stage and national championship level. Boys continue to excel in sport, with specialist coaching in all sports from experts in their field including Chelsea Football Club and London Irish Rugby Club, whilst benefitting from their very own Parkside Cricket Academy.
Pastoral Care
Pastoral care remains strong at Parkside and underpins the core values and expectations set by the school. Respect, chivalry, empathy and manners are not buzz words in the school but are, more importantly, an expectation of all boys. This is promoted, taught and celebrated in many ways; supported by reflective well-being walks, chill and chat sessions, team-building sessions and all night camp outs. 
Recent Scholarships
2019 saw 41 per cent of leavers obtaining scholarships to their senior school, with a 100 per cent pass rate in their Common Entrance exams. Leavers move on to schools including Charterhouse, King's Wimbledon, Epsom College, Royal Grammar School, Bradfield College and Lancing College.
Head Teacher's Philosophy
Parkside's holistic approach to educating its pupils is second to none and allows the boys to reach their full potential. The Head's philosophy is 'make it happen', and she nurtures a thirst for academic achievement. The exceptional body of staff support the boys in developing the courage to rise to each challenge, persevere when the going gets tough and to face their fears with confidence. Parkside's approach promotes good manners, respect for yourself and others in the wider community. This results in Parkside boys leaving as well rounded, exceptional individuals with solid foundations and outstanding moral fibre.
Outstanding Characteristics
Parkside is set in 45 acres of beautiful Surrey countryside with direct access to the River Mole, an orchard and Surrey's oldest church, St Mary's. The vast playing fields host ample outdoor learning space for the Forest School and playtime adventures. The many exceptional facilities allow for the diverse curriculum offered which ensures the school is able to accept children at a variety of ages and guide them to a range of outstanding senior schools.
---
---