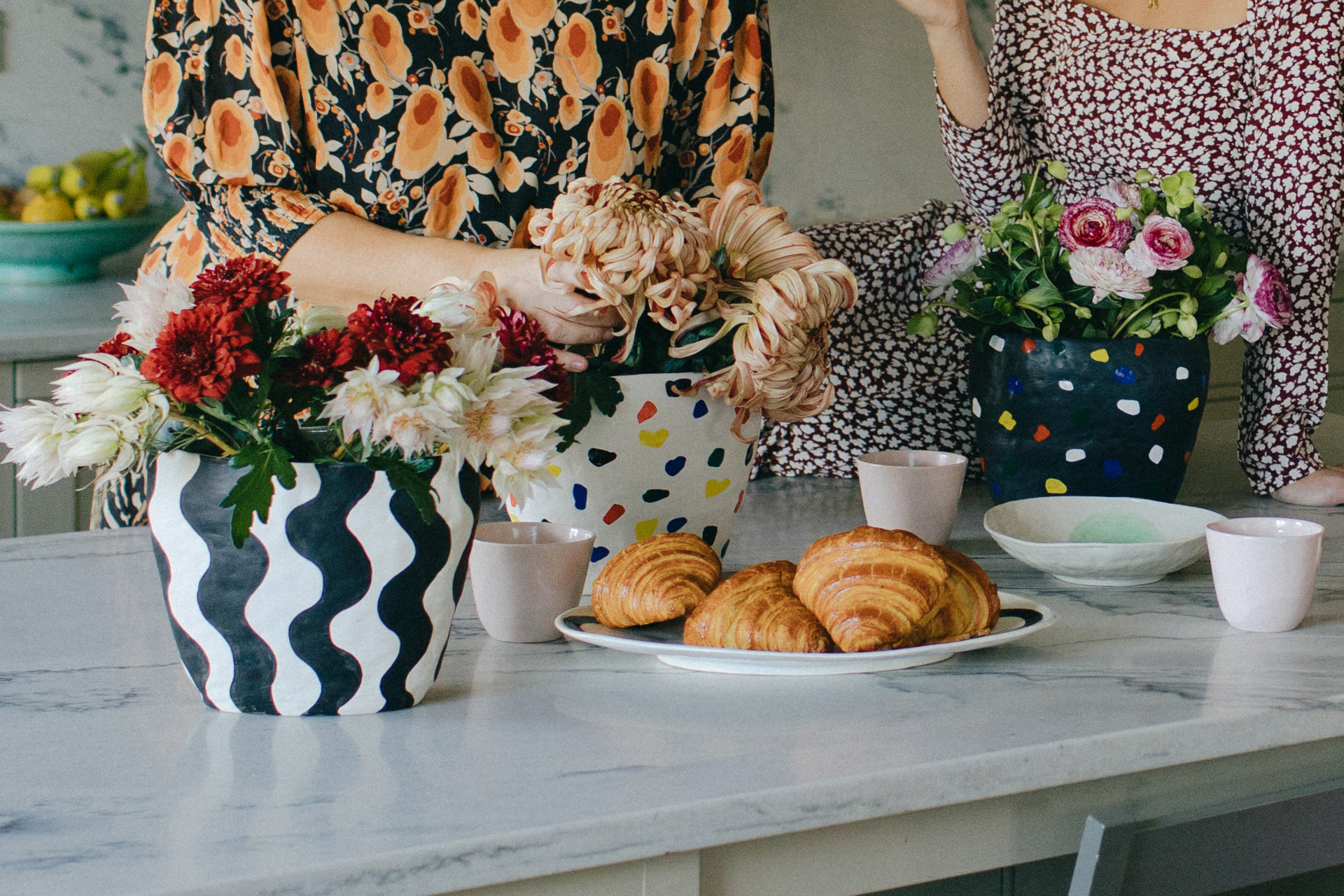 RIXO Debuts its First Homeware Collection with MELI MELI
Take a peek at the new collection
British fashion brand RIXO has taken its first steps into the interiors space with a new homeware line created in partnership with MELI MELI.
RIXO Debuts its First Homeware Collection with MELI MELI
Today marks the launch of an exciting new collaboration between London-born contemporary brand RIXO and Swedish interiors label MELI MELI, as they unveil a homeware collection comprised of hand-painted vases, trays, coasters and a lambswool throw – all decorated in RIXO's signature funky prints.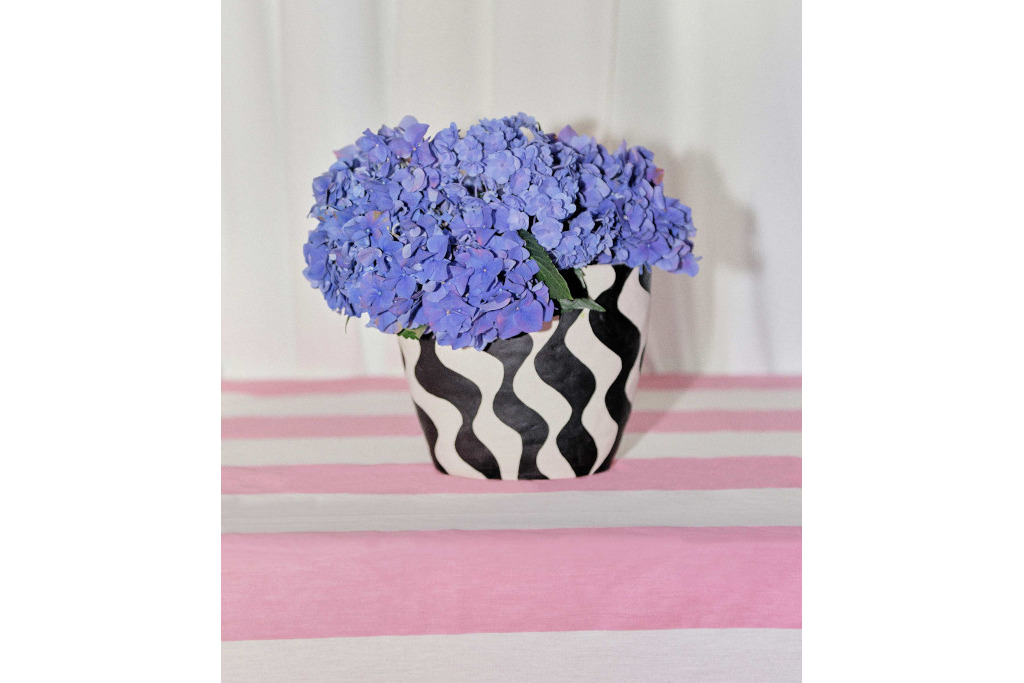 Ceramic elements from the collection have been made by hand in Gustavsberg, Sweden, meaning each vase – although following the same combination of matte exterior and shiny, glazed interior – is completely unique and varies is shape and size. Trays and coasters in the collection have similarly been made locally by MELI MELI in Sweden, using moulded birchwood and paper.
The star of the collection is RIXO's wave print. Inspired by a vintage 70's shirt and the Portuguese pavement along Copacabana Beach, the print is featured on every item in the collection. RIXO's iconic tulip print, which first debuted on the brand's GIO dress in 2015, is also featured on the collection's vases and coasters.
'It's so exciting seeing our hand-painted prints reimagined as these beautiful home accessories,' say Henrietta Rix and Orlagh McCloskey, co-founders of RIXO. 'We can't wait to see RIXO styled in people's homes! RIXO homeware is something we've always really wanted to offer our customer, and collaborating with MELI MELI has been such a great way to explore this new category.'
'Being a big fan of colour and patterns, I wanted to explore how the amazing RIXO prints could be applied on our interior accessories,' added Amelia Widell, founder of MELI MELI. 'I'm a strong believer that you should be able to dress your home in the same way you dress yourself.'
EXPLORE
You can browse RIXO's new homeware lines at its UK stores on Kings Road and Carnaby Street and in Marylebone. rixo.co.uk
Images courtesy of RIXO and MELI MELI