Parsons Green Prep School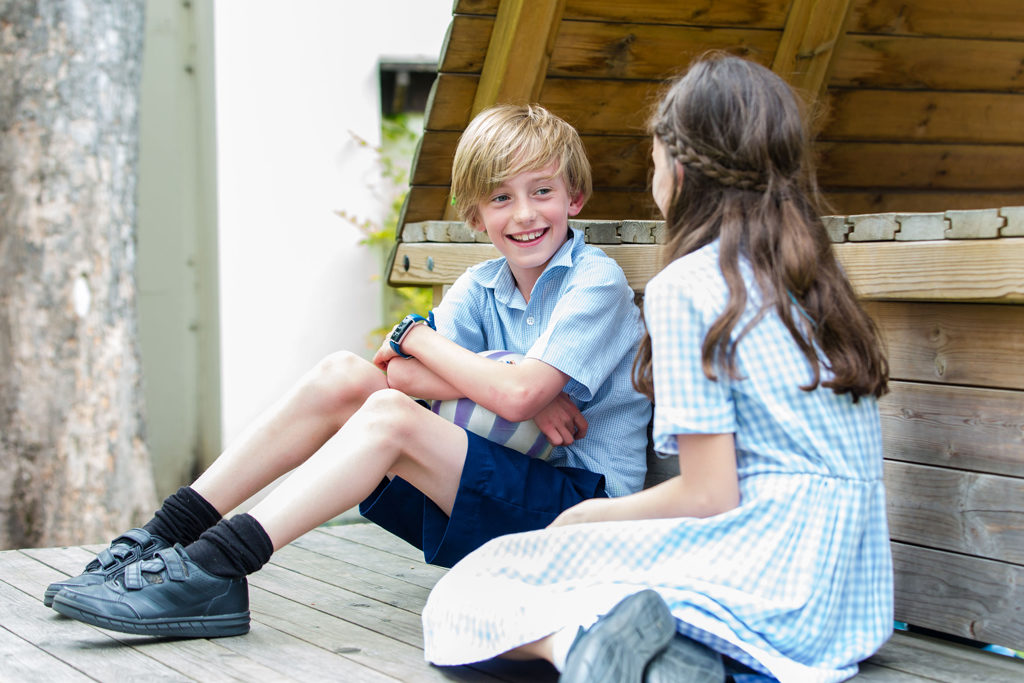 Address: 1 Fulham Park Road SW6 4LJ
Website: parsonsgreenprep.co.uk
Founded: 2001
Number of Pupils: 160 boys and girls
Fees: £6,577 to £7,475
Ages: 4–11
Head Teacher: Dr Edmonds
Entrance Procedure: Visit the school and register for Reception. Places further up the school are usually offered following academic assessment.
Contact: Admissions on 020 7610 8085
Email: [email protected]
School Visits: Midweek tours throughout the term, by appointment only. Open days are on the 20th May 2023 and 23rd September 2023. There will be drop-in mornings available – these dates will be announced on the school's social media.
The Curriculum
While our key academic goal is success in the 11+ exams, we devote considerable efforts to providing a rich and broad cultural curriculum. Recent changes to the timetable have allowed far greater time for the humanities, music, languages and science. We want to engender in our pupils a deep understanding of the world around them and an appreciation of wider culture. In addition, our status as a STEM school brings science, technology, engineering and maths to the fore, while simultaneously developing the skills of collaboration, teamwork and creative thinking. 'The school sets out to provide a creative curriculum, but is well ahead of the curve at primary level in putting STEM subjects at the heart of the maths curriculum,' The Good Schools Guide.
Games & The Arts
We compete against other schools in matches and tournaments and attend the Independent Schools Association competitions. Sports include football, tag rugby, hockey, cricket, netball, rounders, swimming, tennis and dance. Children learn a wide range of instruments including the piano, violin, flute, guitar and drums, and we have three choirs. LAMDA lessons are exceptional and our children do extremely well in this area.
Pastoral Care
We have a happy and secure environment where children can have fun, make friends and learn in a safe setting. Our size allows everyone to know each other extremely well and our PSHE program ensures that kindness and care for each other is at the heart of what we do. 'Those who are searching for somewhere to nurture and inspire happy, confident children – look no further,' The Good Schools Guide.
Head Teacher's Philosophy
The reception to year 6 window is one of fantastic opportunity. The 11+ system is relatively narrow in scope and allows us freedom to explore myriad educational avenues without the pressure of exams, from music and drama to science and technology. We set great store by the terms 'cultural capital' and 'cultural literacy'; I want PGP children to be aware of and to appreciate the wider worlds of literature, history and art. Only by knowing what has gone before them will they be able to understand the present and be inspired for the future. That shows what a real prep school education is about. 'The pupils' attitudes to learning are excellent. They have extremely well-developed work habits and a positive approach to learning,'  ISI.
Outstanding Characteristics
Parsons Green Prep won the ISA award for Outstanding Provision in STEM in 2016/17, competing against other junior and senior independent schools. In the Mac suite and in our classrooms, interactive whiteboards use the latest educational software. Our children from year 3 upwards and some of the year 2s have access to their own tablets. We have significant outdoor space which incorporates an Astroturf pitch and separate play areas, as well as a dedicated playground for the youngest children. Lastly, children are encouraged to play chess from year 1 (five-year-olds) and it becomes part of the school day from year 3 upwards. 'Chess is huge here, deliberately encouraged to develop logical thinking,' The Good Schools Guide.
---
---