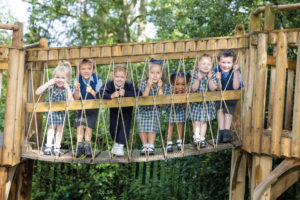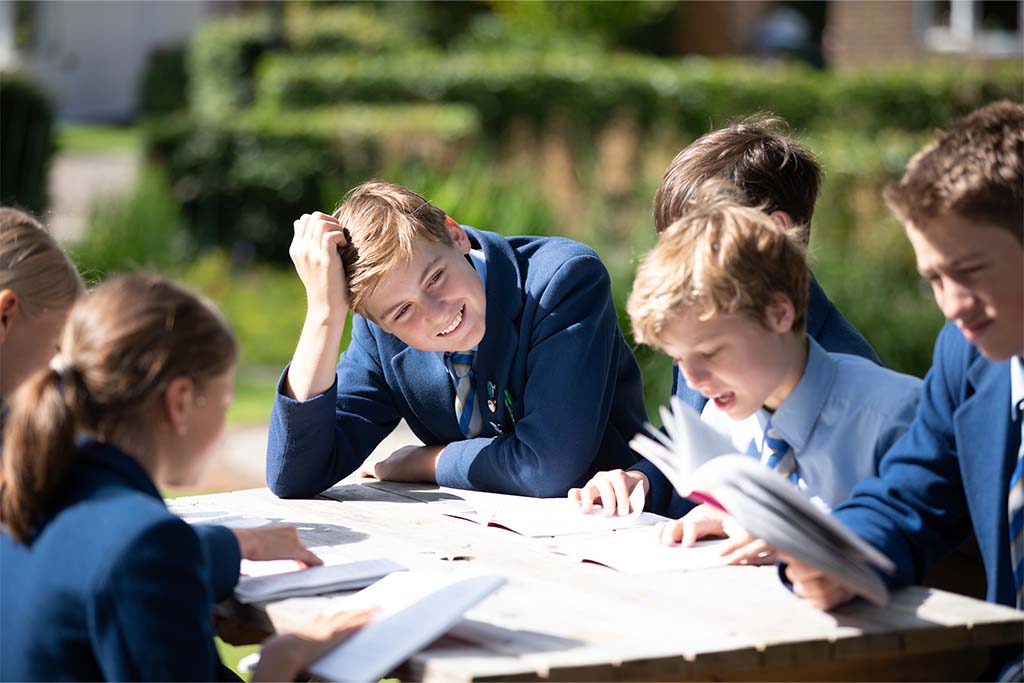 Address: Church Street, Rudgwick, West Sussex, RH12 3HJ
Website: www.pennthorpe.com
Founded: By the Braby brothers in 1930
Number of Pupils: 270 children 
Ages: 2 – 13
 Fees: £3,285 – £6,130 (per term)
Head Teacher: Mrs Lydia Waller
Religious Affiliation: None
Entrance Procedure: Non-selective 
Contact: Mrs Catherine Pinder, Head of Admissions and Communications
Email: [email protected]
School Visits: At least one Open Morning each term and Private Tours available. Open mornings are on 9th March 2023 and 4th May 2023.
Watch the video…
The Curriculum
The curriculum is diverse at Pennthorpe with children encouraged to involve themselves in every opportunity. Children are encouraged to harness the power of reflection at each step, understanding the different things that help them to learn. Pennthorpe's curriculum requires each child to be authentic, an independent learner, to trust their instincts and to be bold.
Games & the Arts
Pennthorpe is committed to the Arts. All pupils enjoy weekly Art, Drama, DT and Music sessions with specialist staff, in addition to LAMDA, using our state of the art facilities on-site. Furthermore, 4 sport sessions per week are available to each child.
Pastoral Care
The happiness and wellbeing of all pupils is our top priority.
Pennthorpe has a multifaceted approach to wellbeing, with numerous systems and support mechanisms in place.  The pastoral staff are well trained and qualified in supporting the wellbeing of young people and act as Tutors, Champions and Mentors.  The pastoral programme enables staff to hold regular emotional temperature checks, one-to-one sessions and small group discussions.  Our 'Wellbeing Guardian', whose sole purpose at the school is to support the emotional wellbeing of pupils through counselling, is on hand each day.
Recent Scholarships
Recent scholarships include multiple Academic scholars, Music, Art, Drama, Sport, Chess and Equestrian.
Head Teacher's Philosophy
Pennthorpe champions all children; everyone matters and everyone is known. Pennthorpe is a dynamic school built on authentic, personal relationships with a genuine sense of togetherness. Kindness, integrity and generosity are paramount, here. The girls and boys are encouraged to be 'unforgettably you', to work hard and embrace the opportunities a school like Pennthorpe provides.
Outstanding Characteristics
Whether it's academic achievement, consideration and kindness towards others, or an energetic and positive attitude – excellence underpins all that we do at Pennthorpe, and all that we strive to be together. A tight-knit community, each child is treated as an individual and embodies the 'Pennthorpe Purpose' with our motto 'Born not for ourselves alone' weaved into everything we do.
---
---