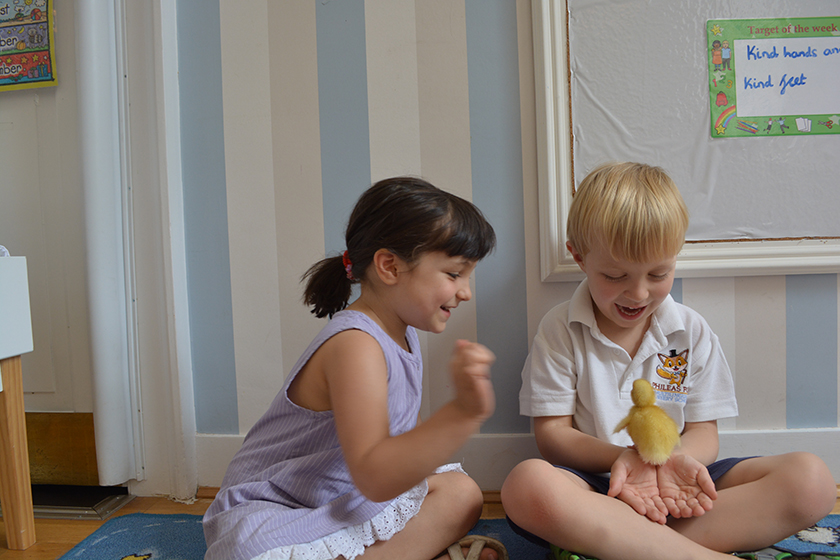 Address: Phileas Fox Nursery, St Mary's Square, London, W2 1SE
Website: phileasfoxnursery.com
Founded: 2015
Number of Pupils: 56
Fees: From £3,675 per term
Head Teacher: Tracy Matthews
Religious Affiliation: None
Entrance Procedure: Apply as soon as possible
Contact: [email protected]
School Visits: By appointment
The Curriculum
An approach that combines EYFS programme with Montessori elements and a foreign language immersion while also allowing for individual attention and development of each child at their own pace.
Games & The Arts
Bedales competes in many sports including football, hockey, tennis, cricket and netball. Excellent facilities include floodlit astroturf, floodlit tennis and netball pitches and indoor swimming pool. The school is acclaimed for its drama, theatre, art and music with lots of opportunities to participate in performances and concerts including overseas tours.
Pastoral Care
The school has a cosy and warm environment where children flourish. They form strong bonds with their Key English and foreign language teachers and receive a lot of individual attention because of high staff to pupil ratio. The children have nutritious snacks and meals at the school carefully prepared by the chefs daily. A separate sleep area is available to those who nap after lunch with comfortable beds.
Head Teacher's Philosophy
The vision is to provide a happy medium between teaching the children academically and holistically through multilingual education. Along with the language, we acknowledge and celebrate the cultures and customs of different countries. Our dedicated team is our most important resource and our purposefully created environment is regarded as a third teacher.
Outstanding Characteristics
Multilingual – choice of French, Chinese or Russian (English is the main language with 50 per cent immersion into the other language)
Beautiful premises
Very large outdoor space
Central London location
Very strong partnership with parents
Highly qualified teachers (language teachers are all native speakers)
Extended session times and longer term time.
---
---