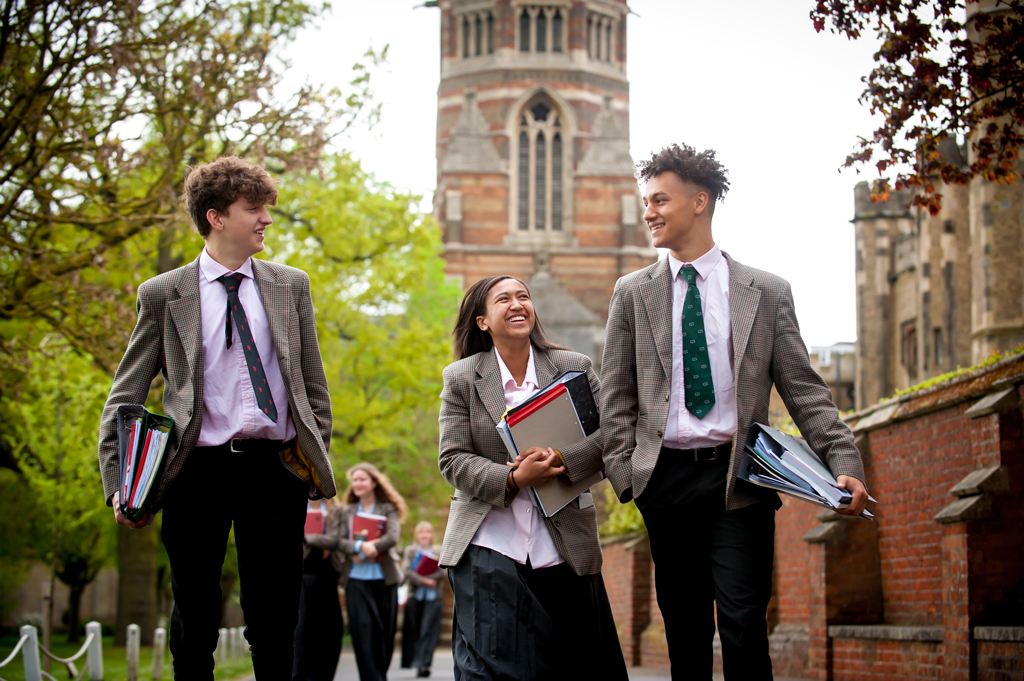 Address: Lawrence Sheriff Street, Rugby, Warwickshire CV22 5EH
Website: rugbyschool.co.uk
Founded: 1567
Number of Pupils: 817
Ages: 13-18
Fees (per term): Day: £7,696; boarder: £12,266
Head Teacher: Peter Green
Religious Affiliation: Church of England
Contact: Guy Steele-Bodger, Registrar
Email: [email protected]
School Visits: For entry in year nine, parents are invited to an individual visit to the school during their child's year five or year six. For entry into the sixth-form, open days are held in June of year ten and September of year 11. Parents may of course also arrange an individual visit to the school.
The Curriculum
The last five years of results are the best in the school's history. In 2019, an impressive 61.3 per cent of exam entries scored a nine or an eight (equivalent of the former A*).
Games & the Arts
Creativity, action and service are at the heart of the co-curriculum encompassing sport, drama, music, the CCF and community service. By developing skills and advising on the management of time, we encourage everyone to believe that they are not just capable of involvement but of achievement.
Pastoral Care
Rugby School works with psychologists and other experts in well-being, such as Dr Nick Baylis of The Cambridge Well-being Consultancy, to keep growing the vital interrelationship of all the different aspects of 'the whole person'. Our pastoral approach is to emphasise and support the stronger and more lasting impact of well-being – or flourishing. The Rugby Learner Profile encourages students to think critically about their lives and to build upon their strengths.
University Places
27 students have gained places at Oxbridge during the last two years.
Head Teacher's Philosophy
Our mantra is 'The Whole Person is the Whole Point' – our pupils are achieving the best academic results in the school's history, but at Rugby, there is a whole lot more to experience, achieve and share.
Outstanding Characteristics
Our pupils stand out because they have the confidence to challenge and question, and they are not afraid to fail. We teach them how to recover, to move on, to make the very best of all the skills they have, and while excellence is celebrated, at Rugby, nobody is ever on the bench.
---
---