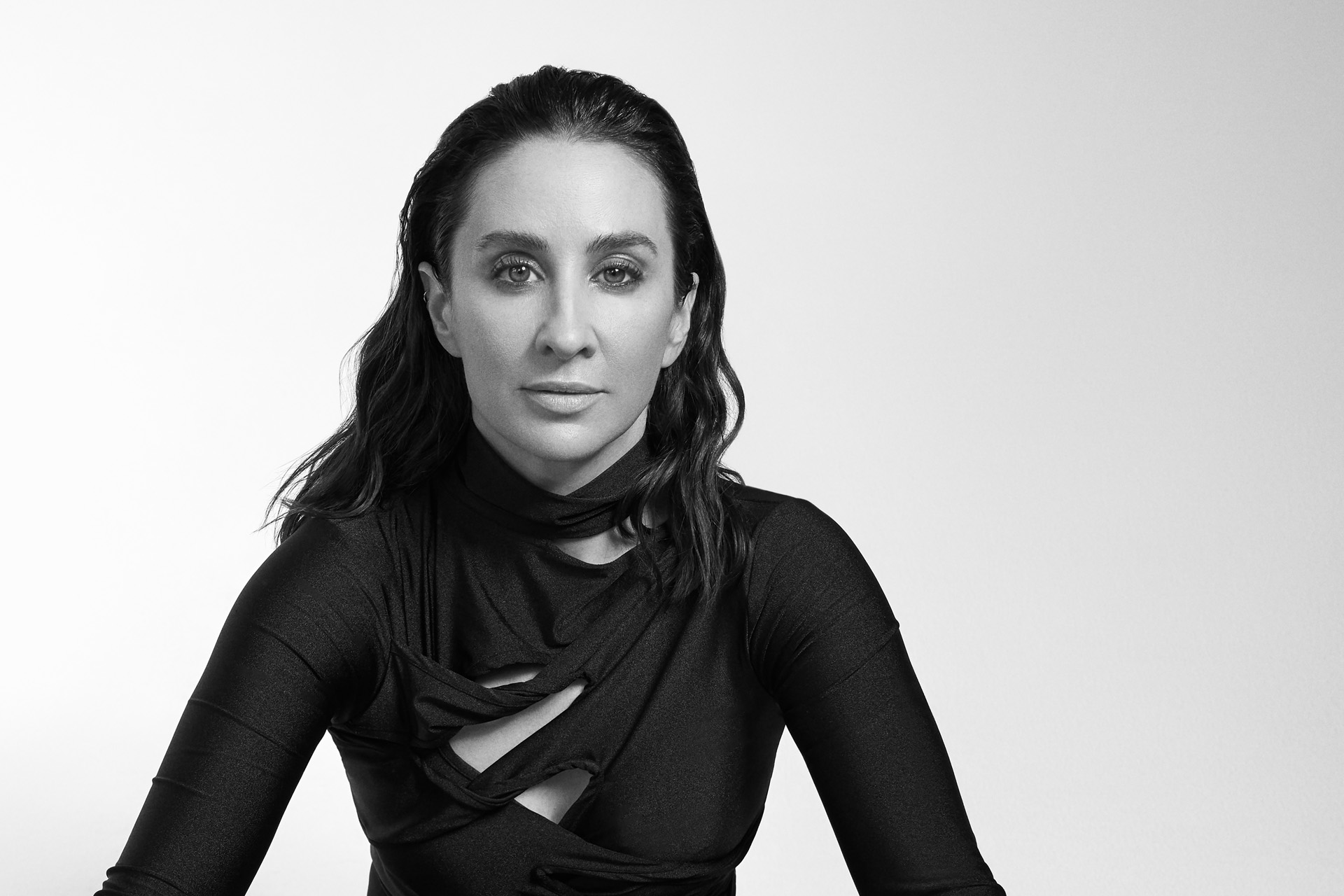 Interview: Morven Christie On Playing Lexie In Payback
Payback begins on 4 October at 9pm on ITV1 and ITVX
Tomorrow night, Morven Christie leads Payback, a new crime-thriller following Lexie Noble as she becomes entangled in a perilous police operation to conquer notorious crime lord Cal Morris (Peter Mullan). As seen in the likes of Lockwood & Co., Grantchester and The Bay, we caught up with Morven to get the inside scoop on the series.
Interview: Morven Christie On Playing Lexie In Payback
Hi Morven, thanks for joining us. You're about to star in ITV series Payback – can you give us an elevator pitch for the show?
It's a thriller about a mum of two who unexpectedly finds herself involved in an incredibly dangerous crime operation after her husband's murder. She's in the centre of a battle between police and a notorious crime lord, and has to find a way out for her family.
You play Lexie – how would you describe her? What was it like playing her?
She hasn't had the easiest life, but she's leant into her husband and the life they have together as her solid ground – she really has nowhere to turn when it all unravels. She was tough to play because she's under such intense emotional pressure for the entire show, oscillating between intense fear and grief and panic. It's super draining to play, but the best challenge.
How did you get into character or prepare for the role?
I just prep hard, then trust myself and let go really.
What is the cast dynamic? Who was your fave person to work with?
I've admired Peter Mullan for such a long time, so it was a gift to get to work together like we did – a real career highlight for me, and I love him to bits. But I really loved everyone in this cast, they were all a dream. I missed people when they weren't on set and got excited when they were coming back.
Are you still in touch with any of your co-stars?
Loads of them!
It's a crime thriller – what are some other crime series you love?
I don't watch a ton of crime, but I loved Ozark. Only Murders In The Building is my current cosy comfort show… Does that count?
You've also starred in the likes of The A Word, Grantchester and The Bay. What has been your favourite project to date?
I really love what I do – every project has had challenges and every project has had joy. I've pretty much loved them all.
Who has been your favourite actor to work with in the past?
Bill Nighy was a dream. He's just such a wonderful, kind guy and he makes everyone else behave better. I loved working with Vicky McClure, too – we just have a very similar approach, and we laughed so much.
Which co-star did you learn the most from?
Oh man, I think I've learned something from everyone I've ever worked with – even if it's what not to do!
What's your dream role?
There isn't just one! I think it should change all the time based on what you want to say to the world. The last one was Agnes in Shuggie Bain, but she belongs to someone else now – I've let her go.
Do you live in the town or the country? Which do you prefer?
The town/country pull is a constant balancing act for me, and it's definitely off at the moment. I have such a deep love of nature, I need it – but I also really feed off buzz and culture of a vibrant city.
What's your interior design style?
More and more, I like simplicity. Neutral colours, and natural textures and materials. If I want colour, I'll do it with fabric or art. I've made bolder choices over the years but, while they can feel amazing for a little while, they quickly start to feel oppressive and I'm desperate to change them. Calm, expansive and tactile for the win.
What's your relationship with social media like?
Honestly I'd rather not have one at all! I got rid of Twitter years ago, and I'd never dream of going back. I still have an instagram account, only because I feel like I should keep some connection to the whole thing, but I don't interact with people I don't know and I don't have the app on my phone.
How do you find balance in your personal and work lives?
Isn't that a myth…?
What did you want to be when you were growing up?
I probably said a million things, but in my heart I always wanted to be an actor.
If you could give advice to your 15-year-old self, what would it be?
No one knows you like you do. Be brave.
How can we all live a little bit better?
Put down our phones and go outside.
Quick Fire
I'm currently watching… Only Murders In The Building
What I'm reading… Horse by Geraldine Brooks, and Biography Of X by Catherine Lacey
The last thing I watched (and loved) was… Past Lives by Celine Song, and The Bear.
What I'm most looking forward to seeing… I have a big list of the summer's festival films to get through!
Favourite film of all time… I love films, I can't pick just one! Maybe Thelma and Louise today.
Favourite song of all time… 'Feeling Good' by Nina Simone. I'll play it when the apocalypse comes.
Band/singer I always have on repeat…  Nah, I rotate. A lot of Chvrches, though.
My ultimate cultural recommendation… Tár by Todd Field.
Cultural guilty pleasure… Sex & The City and Selling Sunset
What's next for me is… Dinner.
Payback begins on 4 October at 9pm on ITV1 and ITVX. itv.com