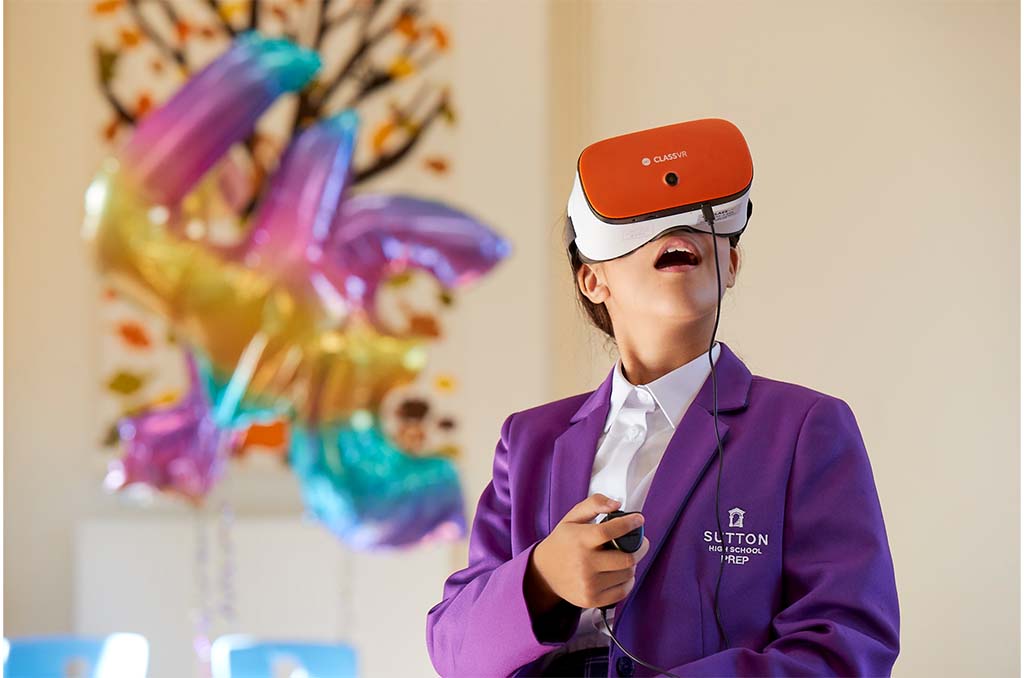 Address: 55 Cheam Road, Sutton, Surrey SM1 2AX
Website: suttonhigh.gdst.net
Founded: 1884
Number of Pupils: 730 day girls
Ages: 3-18
Fees (all per term): Nursery: £3,586; reception and Year 1 & 2: £3,946; Years 3-6: £4,709; Years 7-13: £6,054
Head Teacher: Beth Dawson
Religious Affiliation: No formal religious affiliation, accepts pupils of all faiths or none
Entrance Procedure: Non-selective at 3+ and 4+. Academic assessment and interview at 7+, 10+, 11+, 13+ and 16+, with a range of scholarships offered. Girls entering the school in Year 3, 4, 5 or 6 will be considered for automatic transfer to Senior School, without the requirement to sit our 11+.
Contact: Julie White – Registrar
Email: [email protected]
School Visits: Private tours for all ages are available daily at 9.30am and we encourage all families to visit us during the school day. Two major open events held each year as well as regular virtual events.
The Curriculum
Broad and innovative curriculum, with built-in choice for girls at all ages, so that they can specialise in their strongest areas. A focus on communication, collaboration and confidence.
Games & the Arts
Several large productions each year, along with orchestral concerts, recitals, dance showcases and exhibitions. Art, music, drama, design technology all taught by specialists. A comprehensive games offering including hockey, netball, swimming, athletics, tennis and gymnastics, with a focus on fitness for life.
Pastoral Care
We tailor what we do to what our girls need, offering unrivalled personal attention and highly supportive pastoral care. Our pastoral offer includes a full time counsellor, full time medical support, mindfulness training, yoga and coaching for girls and a wellbeing space. We focus on the individuality of our girls and our Brains Matter and Leadership over Learning courses enable them to become inspired and inspirational learners.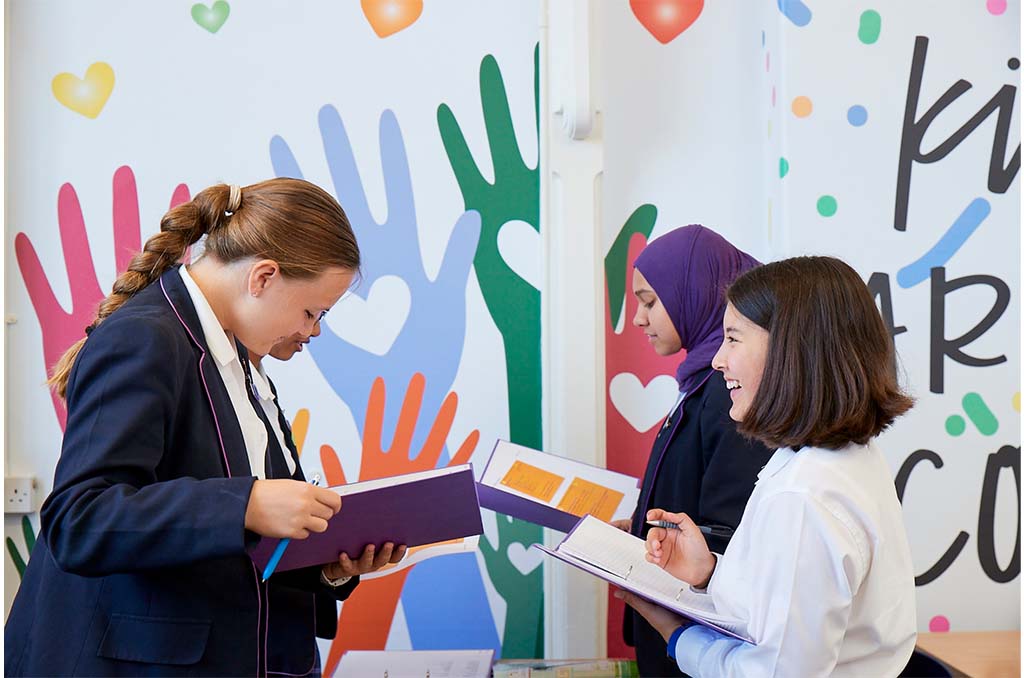 University Places
Our Careers provision is certified with the Platinum Career Mark and was awarded the "Best Student Careers Programme" in the 2021 Independent School of the Year Awards. Our girls go on to gain prestigious offers at a range of Universities across the country.
Head Teacher's Philosophy
'With Courage With Truth With Joy'
A girl who's fiercely independent is a girl who believes in herself. And inspires others with that belief.
A girl who's ready to discover what she wants. And then goes to get it.
Outstanding Characteristics
November 2021 ISI Report rated the school 'Excellent' in all areas
A diverse and vibrant school community, with energy and exceptional academic results.
Just 20 minutes by train from Victoria or Wimbledon, with very easy access from Surrey
Girls who are interesting and interested – there are no 'types' here
An all-through approach to education, so that our girls are known and valued as individuals
Bespoke careers guidance at all stages of the school journey
A warm and familial atmosphere
---
---