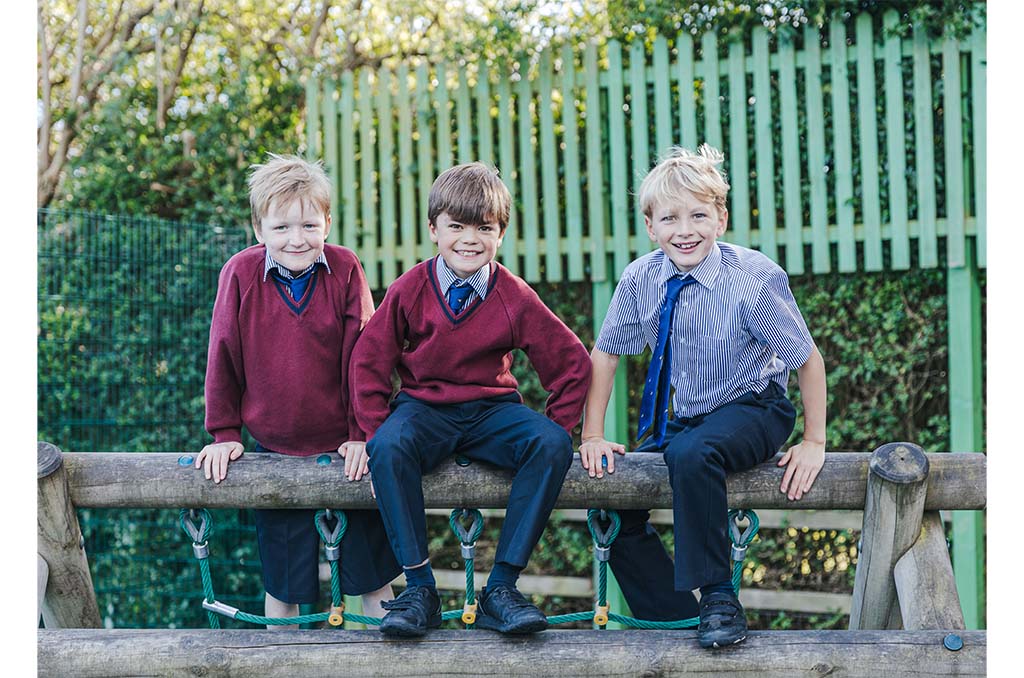 Address: 15 Amersham Road, Chesham Bois, Amersham, Bucks HP6 5PF
Founded: 1933
Number of Pupils: 510
Ages: Boys aged 3-13
Fees: 2023/24 Per Term: Nursery – £1,980-3,700 | Reception – £4,525 | Years 1 & 2 – £5,250 | Year 3 & 4 – £6,650 | Year 5 – £6,950 | Year 6 – £7,275 | Years 7 & 8 – £7,275
Head Teacher: Mr Nick Baker
Entrance Procedure: There are four main entry points into The Beacon – Nursery (age 3), Reception (age 4), Year 3 (age 7) and Year 7 (age 11). However, places in other year groups do become available from time to time, so please do enquire.
Contact: Admissions
School Visits: Visits to The Beacon are encouraged and we warmly welcome visitors to the school. Our next open event is as follows:
Open Morning Event on Saturday 30 September 2023. Pre-booked appointments are required at 09:00 or 10:00 or 11.00. For further information and to book your slot please click here.
Alternatively should you wish to arrange a private tour at a convenient time please register your interest by emailing Admissions on [email protected] or call 01494 432764.
View our Virtual Tour here.
Watch the Video…
The Curriculum
The Beacon prepares boys for secondary education through a broad curriculum that offers richness and diversity of opportunity. From first steps in initial learning, to success in examinations, our priority is to ensure sound academic development within a happy and stimulating community. We aim to give boys the skills they need to thrive throughout their adult lives, along with a lifelong curiosity and love of learning.
Games & the Arts
Our ethos is 'Sport For All'. Whatever the sporting level, boys are coached and encouraged to develop a love for sport which will last a lifetime. Rugby, football, cricket, hockey, basketball, swimming, fitness, athletics, HIIT, cross country, tennis.
Performing Arts is also an integral and highly valued part of school life. There is a large public performance every year, and over 100 boys receive weekly LAMDA tuition.
Pastoral Care
Nurturing, supporting and encouraging all our boys to feel happy, secure and confident is of paramount importance to every member of our Beacon Community. Our Pastoral Care team, comprising of Class Teachers, Form Tutors, Heads of Sections, Heads of Houses, the Senior Leadership Team and our wonderful in-school Counsellor meet regularly to ensure our boys' daily-changing needs are met.
Recent Scholarships
2021 Scholarships at Harrow School, Magdalen, Berkhamsted. Merchant Taylor, Haileybury, Shiplake College, Pangbourne and Stowe School. Music Exhibitions at Eton College and Oundle School.
Head Teacher's Philosophy
"Our mission is to inspire your son to achieve his full academic and personal potential within a happy, safe and stimulating environment. We aim to provide education of the highest quality, delivered by caring and dedicated staff. We pride ourselves in offering a truly world-class education for boys aged 3 to 13, to help them face tomorrow's world as they mature into caring, curious and creative young men."
Outstanding Characteristics
The Beacon's reputation as a School where no boy is ever overlooked and each individual is inspired to fulfil his own academic, creative and physical potential within a caring, secure and stimulating environment has been well earned since our foundation in 1933.
The Independent Schools Inspectorate (ISI) Report February 2022 rated The Beacon 'EXCELLENT' in all areas. Head to their
website
to read the full report.
---
---