The Falcons Pre-Preparatory School for Boys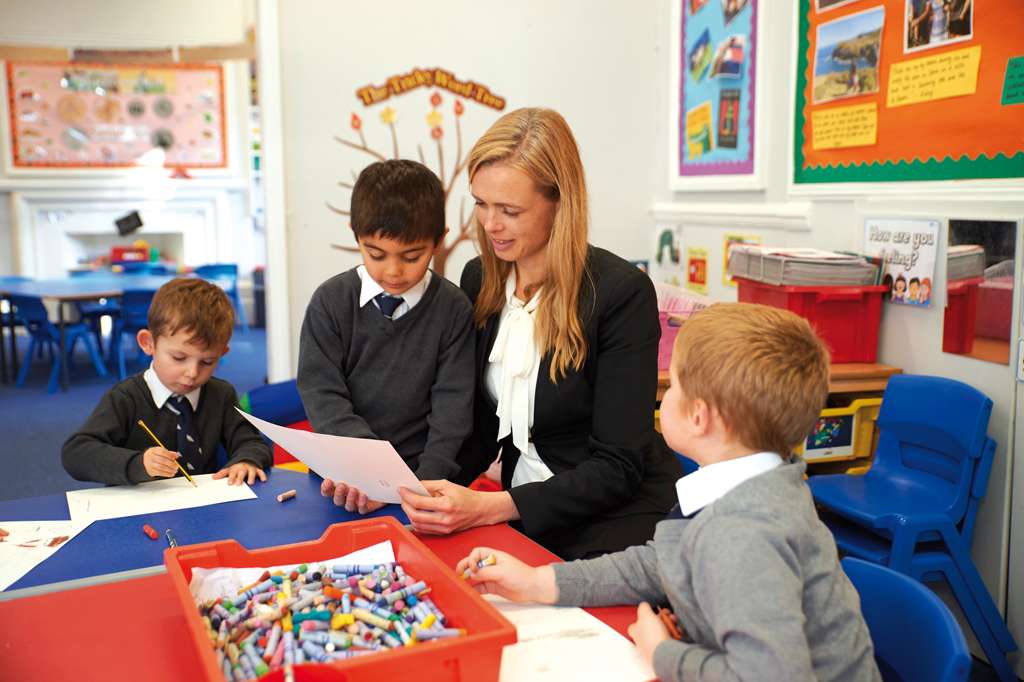 Address: 2 Burnaby Gardens, Chiswick, London W4 3DT
Website: falconsboys.co.uk
Founded: 1956
Number of Pupils: 110
Ages: 3-7
Fees: Nursery: £2,200; Reception to Year 2: £4,750–£5,235. Fees inclusive of pre and after-school care, lunch and after school snacks
Head: Ms Liz McLaughlin
Religious Affiliation: Non-denominational
Entrance Procedure: Register from birth. Candidates are invited for an informal classroom assessment session. Sibling priority.
Contact: Mrs Barbara Ivie
Email: [email protected]
Open Morning: Private tours available upon request with the head
The Curriculum
As a boys only school, we are proud of our curriculum that is designed specifically for how boys learn which allows us to inspire them with topics of high interest. Play-based learning is at the heart of our Early Years provision, with our maths and literacy teaching tailored in a way that enables our boys to achieve outstanding results.
Games & the Arts
We have specialist teachers in PE, art, music, and French. We believe that young boys need opportunities to learn beyond the standard curriculum to inspire possible future artists, musicians, linguists or professional athletes. Physical education and sport is a dedicated part of our timetable to allow boys the opportunity to move and to be active. 
Pastoral Care
Care is one of our core values and it is a vital part of our ethos. Falcons boys' emotional and social wellbeing are essential in all that we do. As a small school, we are able to give individual care to each and every boy to ensure his happiness while learning. Our experienced team of teachers provide support and teaching opportunities for our boys to learn social skills, perseverance, and self-care.
Head's Philosophy
Courage, curiosity and care are our core values. Every child who leaves our school at the end of year 2 will be equipped with skills and knowledge pertaining to each value. We provide an outstanding academic curriculum in a way that promotes a love of learning and, as a result, boys come to school happy every morning and ready to learn.
Outstanding Characteristics
We work closely with our parents throughout their son's journey with us and we pride ourselves on the close relationship that we have with our families. We are proud of our 'open door' policy for parents to discuss their son's progress at any time. A recent parent quote summarizes everything that we strive to achieve: 'They clearly take great responsibility in their role as a teacher, role model and mentor to our children. The curriculum is clearly geared to giving the boys the best chance of success when they move on from the school, whether it is through 7+ to a competitive school, or the move through the system in another prep or elsewhere.'
---
---