The Falcons School for Girls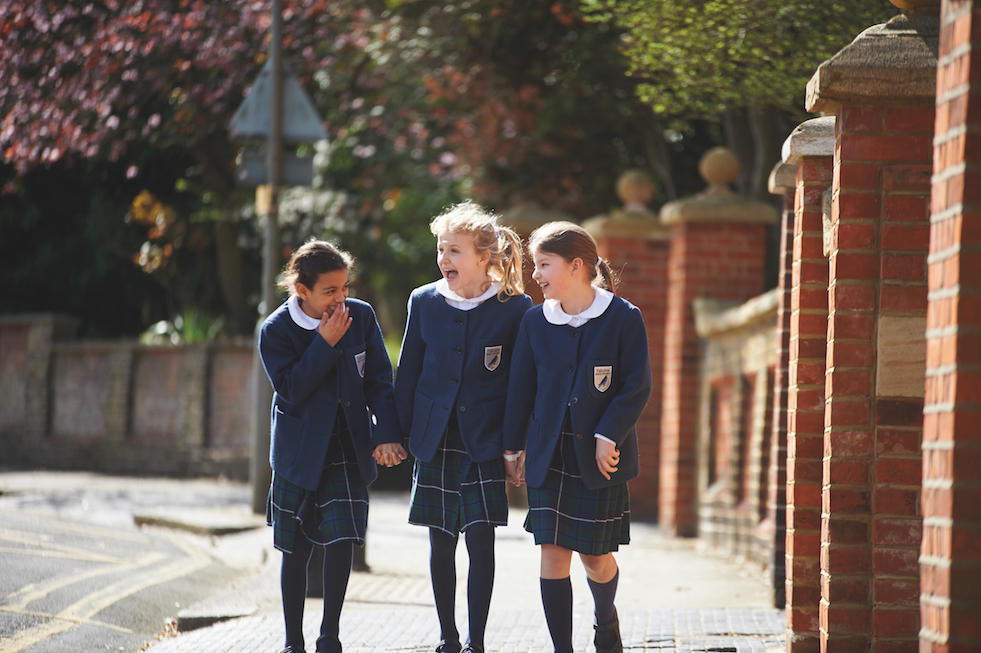 Address: 11 Woodborough Road, Putney, London SW15 6PY
Website: falconsgirls.co.uk
Number of Pupils: 102
Founded: 2000
Ages: 2-11
Fees: Nursery – £2,675 – £6,325; Reception – £4,645; Years 1-6 – £5,390. Fees are inclusive of learning resources, after school care, day trips, meals on site, including lunch and after school snacks.
Head Teacher: Sara Williams-Ryan
Religious Affiliation: All faiths welcome
Entrance Procedure: Girls who apply for a place in Year 4 or above will have an informal chat with the Headmistress, which forms part of the application process.
Contact: Chetna Kava, Admissions Officer
Email: [email protected]
School Visits: Private tours and an opportunity to meet with the Headmistress are available on request.
The Curriculum
Our forward-thinking, knowledge-rich curriculum gives the girls the knowledge and skills required to thrive in modern Britain. It is designed to ensure our girls are prepared to succeed in the 11+ examinations for top London day and country boarding schools. As a Thinking School, we equip pupils with the tools to tackle problems, increasing persistence and positivity in their learning. This builds on their ability to explain their thinking and learning, both in and out of the classroom.
Games & the Arts
Games, music, art and drama are thought by our own specialist teachers, giving all of our girls the best opportunity to flourish athletically and creatively. LAMDA and instrumental lessons are also available.
Pastoral Care
We are a family school, incorporating Peregrines Nursery School, where every child and parent is known to all staff. We encourage parents to be active partners, operating an 'open door' policy so any problems are dealt with efficiently. We promote an anti-bullying ethos and the Falcons Rules are upheld with clearly defined rewards and sanctions. Our 'Girls on Board' approach also helps the girls, their parents and teachers to understand the dynamics of female friendships and provides pupils with the ability to find their own solutions to fallouts. In our dedicated Wellbeing Hub, the School Counsellor facilitates opportunities to discuss feelings and emotions, both with whole year groups and in one-to-one sessions.
Senior Exit Schools
St Paul's Girls' School, Ibstock Place School, Putney High School, Wimbledon High School, Kingston Grammar School, St James Senior Girls' School, Francis Holland School – Sloane Square and Lady Eleanor Holles School.
Head Teacher's Philosophy
Happy children are successful learners, which is why emotional literacy and academic buoyancy are essential skills. Teaching your daughter, from the start and in an age-related way, how to overcome challenges and develop positive, flourishing relationships will ensure she deals successfully with life's ebbs and flows – both in and out of school – and develop in her a lifelong love of learning.
Outstanding Characteristics
Exceptional pastoral care and extensive extra-curricular offering.
Excellent 11+ preparation with the majority of girls awarded their first choice senior school.
Outstanding facilities: an acre of outdoor space for play and sports, science laboratory, drama and ballet studios, wellbeing hub, art rooms and forest school area.
A friendly and active Parents' and Friends' Association.
We take part in the Universal 15 Hours Free childcare for Early Years scheme – provided by Wandsworth Council.
---
---