Walthamstow Hall Junior School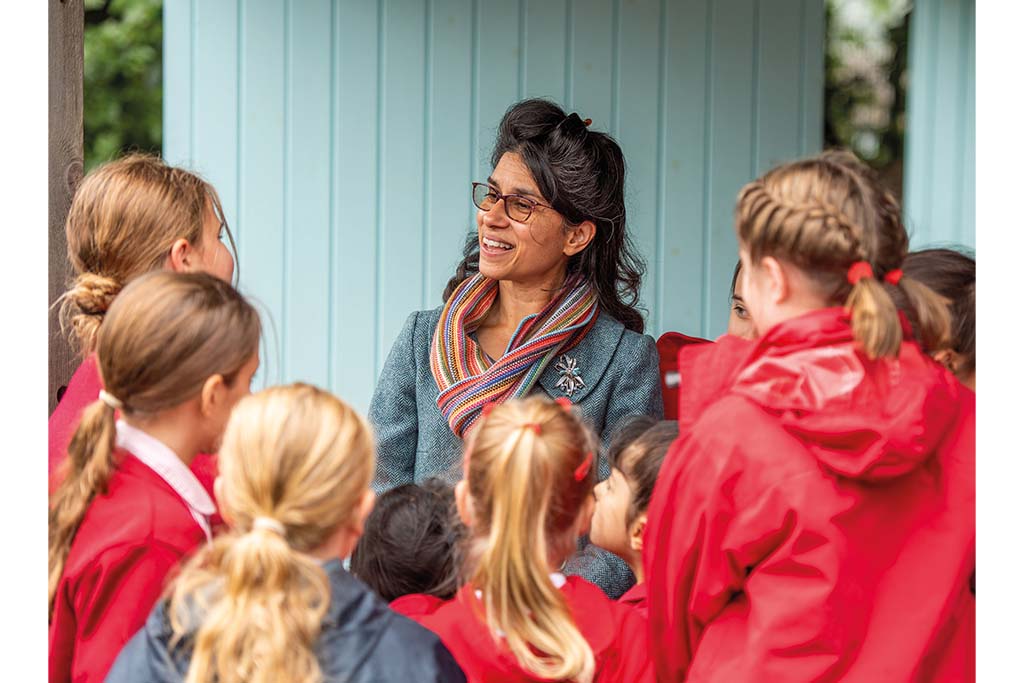 Address: Bradbourne Park Road, Sevenoaks TN13 3LD
Website: www.walthamstow-hall.co.uk
Founded: 1838
Number of Pupils: 135
Ages: 3-11
Fees: (termly) Nursery, £340 per session; Reception to Year 2, £4,210; Year 3 – Year 6, £5,390
Head Teacher: Miss Stephanie Ferro, MA (Oxon), MA (Lond), PGCE (Surrey)
Religious Affiliation: Christian non-denominational
Entrance Procedure: All girls attend a taster day where they are assessed, this includes test papers from Year 3 – Year 6.
Contact: Mrs Alex Knight, Registrar 01732 451 334
Email: [email protected]
School Visits: To visit please contact Mrs Alex Knight [email protected]
The Curriculum
A broad and well-balanced curriculum is taught by committed teachers. Learning outside the classroom, including Forest School onsite, and half-termly whole school theme days, e.g. Courage Day, Environment Day, Community Day are cornerstones to a creative curriculum.
Games & the Arts
An extensive extra-curricular programme encourages the exploration of a diverse range of sporting and artistic interests. Pupils are taught by dedicated sports, art, music and drama specialists.
Pastoral Care
A caring and nurturing school where effort is celebrated and where learning is fun. The kind of school that girls run into every morning and leave 'as the best version of themselves – not someone else's version of what they should be,' as one parent puts it.' – The Good Schools Guide 2019
Recent Scholarships
Leavers gain scholarships each year, mainly to Walthamstow Hall Senior or Sevenoaks School.
Head Teacher's Philosophy
For over 180 years, we have been true to our founding aim to provide an education for girls which is full of opportunity, challenge and possibility. At Walthamstow Hall, pupils discover that learning is an active process which enables them to get personally involved, it is not one which just passively happens to them. Pupils recognise that learning is a consequence of thinking. They do not merely pass through a door but are set on a voyage of discovery. We are not promising a polished product, but a profound process. We are not about growing grass which will wither once it faces the real world but cultivating patterns and disciplines of learning that will last a lifetime.
Outstanding Characteristics
Specialised teaching facilities for young pupils include a science lab, art and DT room, music block and EYFS classrooms. Use of Walthamstow Hall Senior School facilities. Includes weekly swimming and use of School Theatre – for plays and concerts. A 'Creative Curriculum', that is enquiry-led and topic-based, runs across the Early Years stage.
See Walthamstow Hall Senior's listing here.
---
---